END OF ADAC GT SEASON TURNS SHORTER FOR TEAM WRT
END OF ADAC GT SEASON TURNS SHORTER FOR TEAM WRT
07/11/2021
It was not the end of the ADAC GT Masters season that Team WRT had sought at the Nürburgring. After finishing in the top-10 in Race 1, the Audi R8 LMS of the Belgian squad qualified 3rd for Race 2, with Dries Vanthoor and Charles Weerts determined to finish on a high, but a contact from the back in lap 1 dashed the hopes of the squad.
There were ups and downs since the start of the weekend, with car #32 topping free practice 2 but qualifying 13th in bad weather but only 4 tenths from the top for Race 1. Charles Weerts took the start of Race 1, climbing to P10 before being involved in an incident that caused body damage to the front left corner. Despite this, Dries Vanthoor managed to keep 10th throughout his stint, after a very lively fight between several cars.
Prospects looked better for Sunday, on a dry but cold day, as Vanthoor qualified third. He could stay out of trouble through first corner, but a few corners later, he was hit from the back and sent into a double spin, rejoining in P20. The race, though, was red-flagged to allow rescue services to work on the scene of the first corner accident in the middle of the field. During the interruption, car #32 was brought into the pits where the damage sustained appeared to be greater than anticipated. The decision was taken not to resume the race.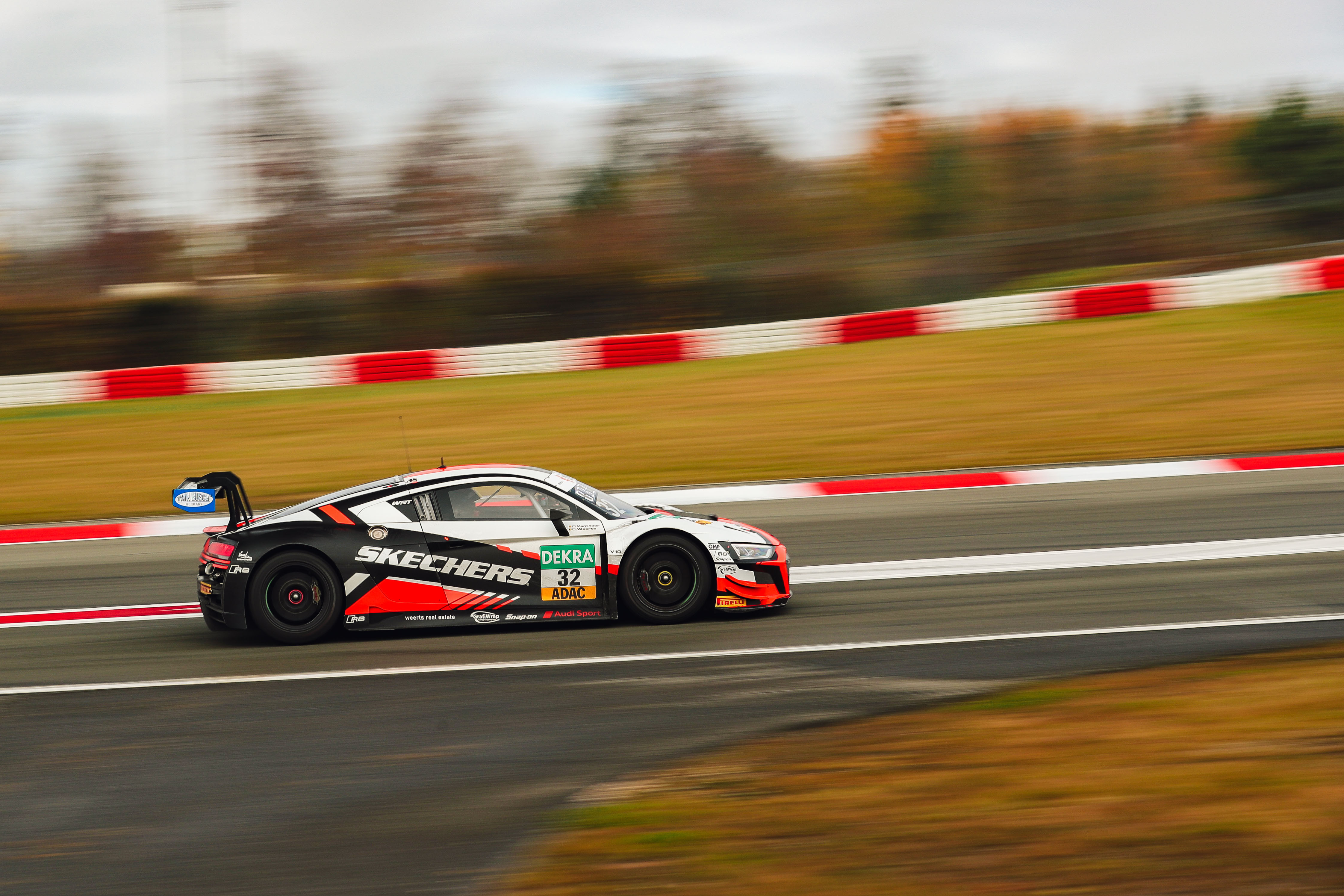 ADAC GT Masters - Round 7
Nürburgring, Germany – 5-7 November 2021
Race 1 Result
1. Feller-Mies (Audi R8 LMS) 41 laps
2. Jaminet-Ammermüller (Porsche 911 GT3-R) + 3s490
3. Engelhart-Preining (Porsche 911 GT3-R) + 4s153
4. Stolz-Engel (Mercedes AMG) + 5s739
5. Marciello-Buhk (Mercedes AMG) +16s367
10. Vanthoor-Weerts (Audi R8 LMS) +50s404
Race 2 Result
1. Jaminet-Ammermüller (Porsche 911 GT3-R) 31 laps
2. Eriksson-Holzer (Porsche 911 GT3-R) + 4s998
3. Ineichen-Perera (Lamborghini Huracán) + 5s293
4. Bortolotti-Mapelli (Lalborghini Huracán) + 9s740
5. J.Owega-Niederhauser (Audi R8 LMS) +11s775
DNF Vanthoor-Weerts (Audi R8 LMS) 2 laps (damage)
5 months ago
@Fhabsburg62 @GTWorldChEu @ValeYellow46 @augustofarfus @weerts_charles @SheldonvdLinde @vanthoordries1… https://t.co/Alo6nzivvx