VICTORY AND LEAD IN THE WEC FOR TEAM WRT WITH ONE ROUND TO GO
VICTORY AND LEAD IN THE WEC FOR TEAM WRT WITH ONE ROUND TO GO
30/10/2021
Team WRT achieved the goal to take the lead in the LMP2 standings of the FIA World Endurance Championship by taking an authoritative win (the second of the season, after the one at the Le Mans 24 Hours) in the Bapco 6 Hours of Bahrain.
A perfect race by Robin Frijns, Ferdinand Habsburg and Charles Milesi at the wheel of the Oreca 07 Gibson and a prefect strategy from the team, meant that the trio and the Belgian squad are now on top of the respective standings, Drivers and Team, with a 5-point margin.
The titles will be decided in one week time, in the same Shakir circuit, as the closing round of the FIA WEC will again be held in Bahrain, albeit on a different race format of 8 Hours.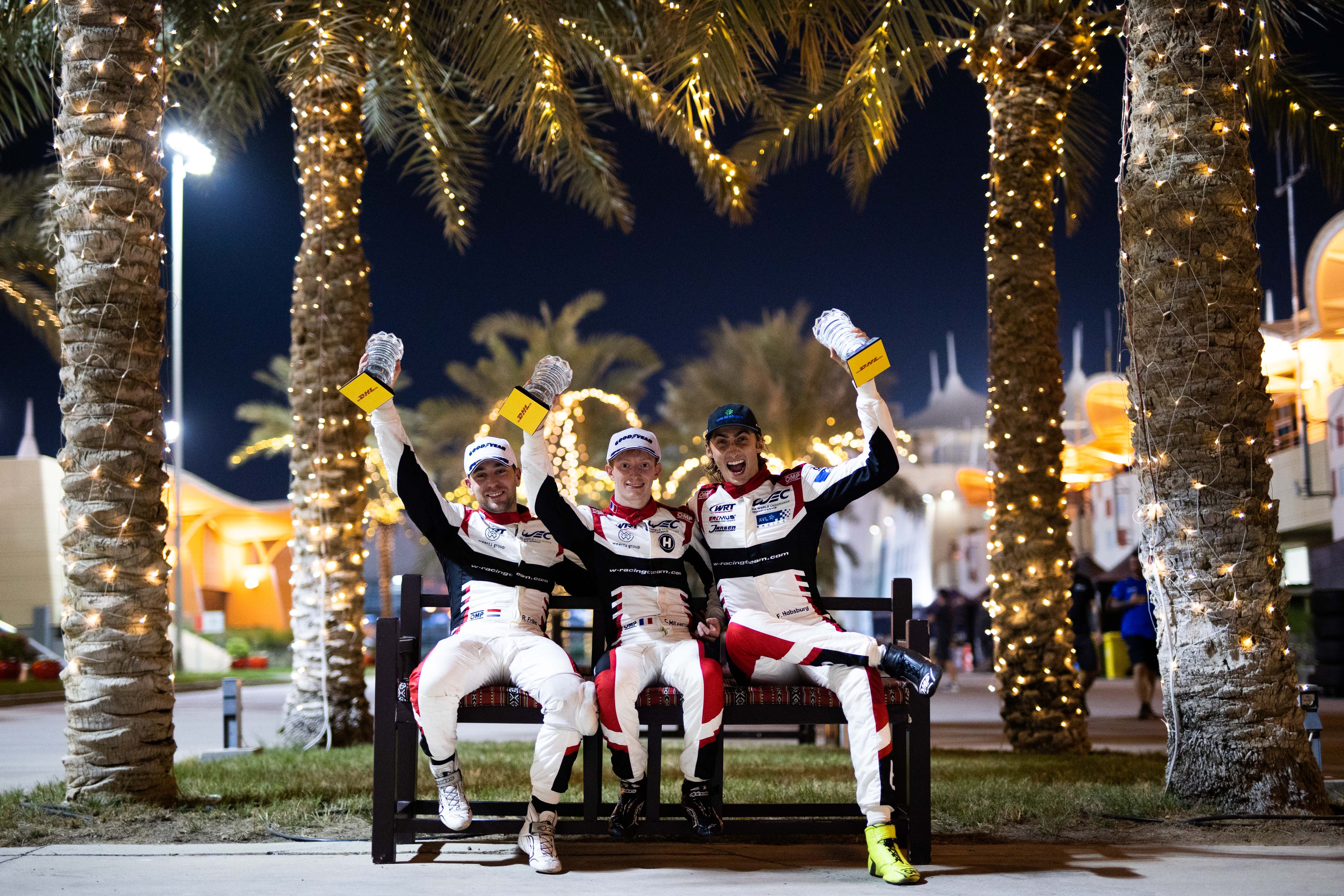 WRT Team Principal Vincent Vosse was particularly happy after this success: "I can only say that I am very proud of the entire team and the drivers, they have done a wonderful, faultless work. There are wins that are more solid, beautiful and important than others, and this one fall in this category. Of course, nothing is done with regard to the championships, but it's important to take the lead. Whatever happens next weekend, our first season in the FIA WEC will be a successful one."
The weekend started with mixed feedback from the three free practice sessions, where the car was 6th , 3rd and 7th-fastest, respectively, and a lot of work to improve the set up. In qualifying, Charles Milesi was bound to a top-3 result but his fastest time was cancelled for allegedly violating track limits in turn 13. That put the car in P10 on the grid, and 7th among LMP2 contenders.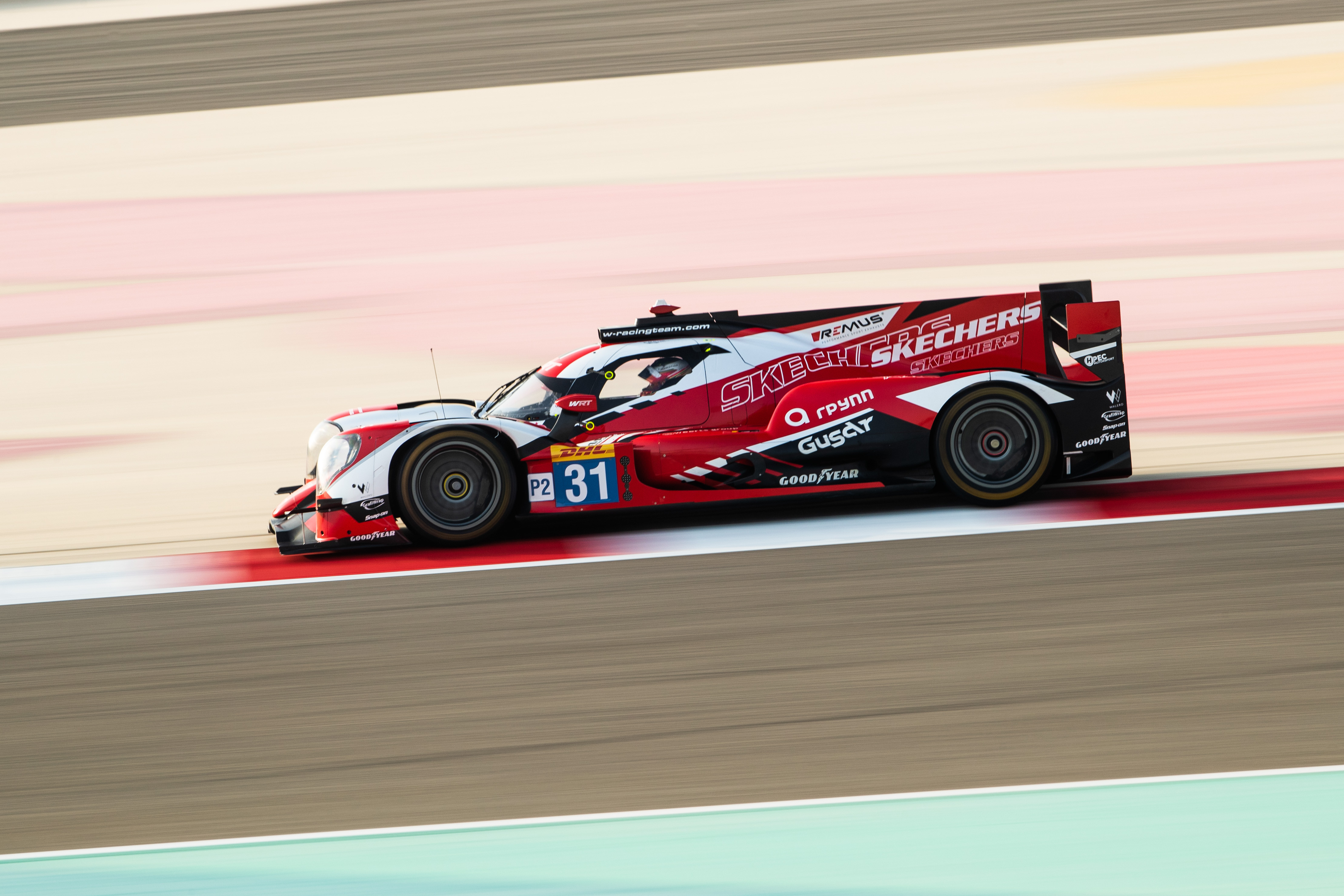 On Saturday morning, Ferdinand Habsburg took the start, losing one position in the first lap after some rubbing with a rival. The Austrian though reacted with calm and determination, climbing three positions in his stint. After a quick first stop just for refuelling, Habsburg was fourth in LMP2, a position he kept until giving the baton to Robin Frijns in lap 47 during a full-service pit stop.
The crucial moment of the race occurred in the car's lap 59, when a prompt refuelling was performed using a full-course yellow, which allowed an undercut that led the car to take the lead in LMP2. The position was kept throughout Charles Milesi's double stint (laps 83-123), with Frijns retaking the wheel for the final phase.
Car #31 of the Belgian squad kept a comfortable gap (little over one minute) over its main rival, the Jota #28 car, performing a last pit stop in lap 171 to refuel and change left tyres.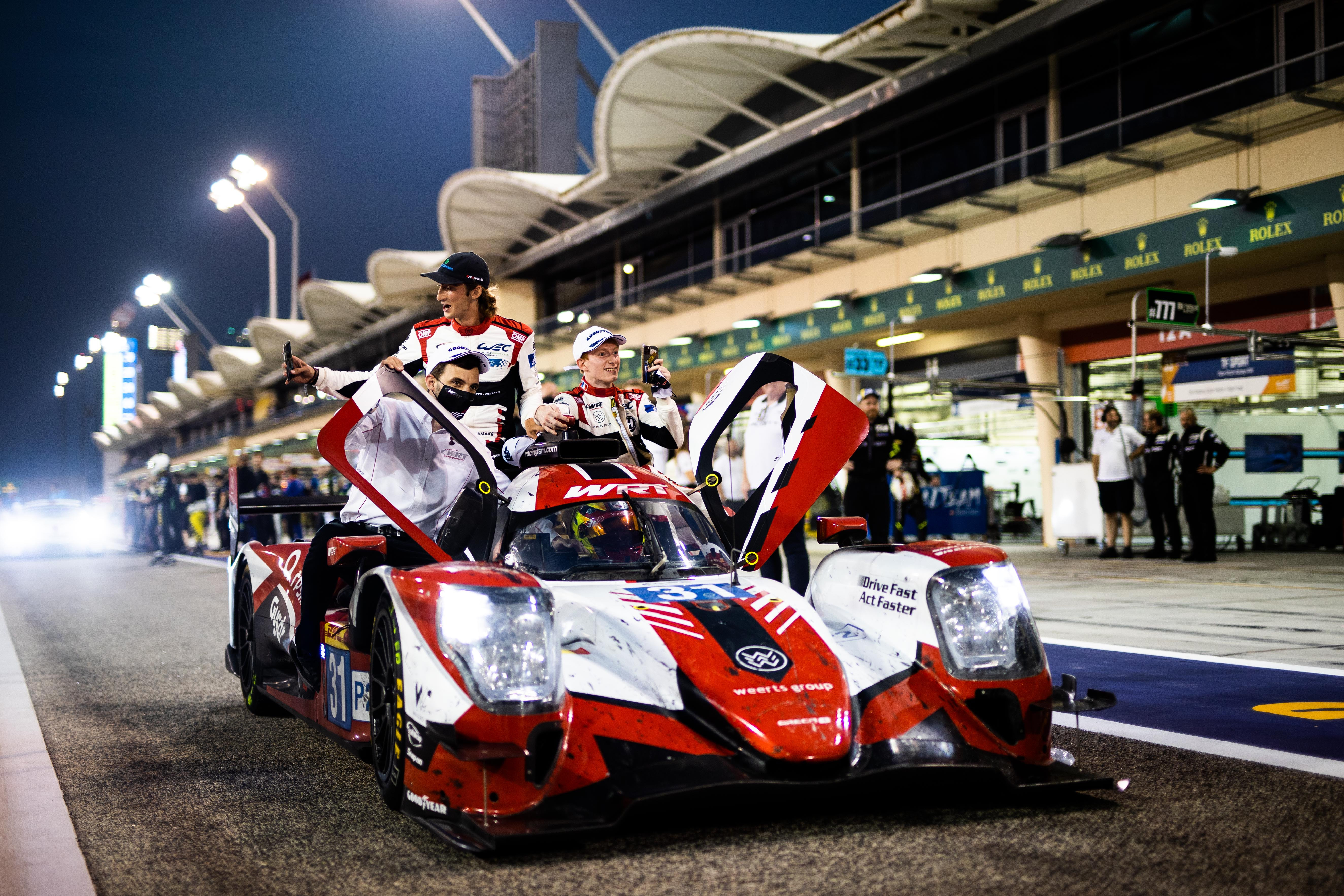 Robin Frijns: "The start of the weekend was difficult but at every session we improved the car. We really stuck together as a team to focus on how to improve the car and today we saw that the more the race was advancing, the better we were. Ferdinand and Charles did a great job and once in the lead, it was a matter to manage the gap and the tyres."
Ferdinand Habsburg: "I can't believe we won this one after struggling a bit at the beginning of the weekend. It was the first time for the team on a track which is quite different from what we had during the season, and we were a little bit nervous about our level of competitiveness. But we put all our heads together, stayed late yesterday night and made a few changes, which went in the right direction. Still, we started from 7th, one of the worst qualifying positions this year, and made it through the pack up to the win. I still can't believe it…"
Charles Milesi: "It was a very good race for us, we really made good progress through the sessions, improving the car constantly. In the race, the car was very good and we maximized everything, making no mistakes and very quick pit stops. It's all good ahead of the final round next week."

FIA World Endurance Championship - Round 5
Bahrain 6 Hours, Bahrain – 28-30 October 2021
Race Result
1. Conway-Kobayashi-López (Toyota GR010 Hybrid) 185 laps
2. Nakajima-Hartley-Buemi (Toyota GR010 Hybrid) +51s401
3. Negrão-Lapierre-Vaxivière (Alpine A480G) +1 lap
4. Frijns-Habsburg-Milesi (Oreca 07 Gibson) + 5 laps (1st LMP2)
5. Blomqvist-Vaxivière-Vandoorne (Oreca 07 Gibson) + 5 laps


PHOTO: Brecht Decancq
5 months ago
@Fhabsburg62 @GTWorldChEu @ValeYellow46 @augustofarfus @weerts_charles @SheldonvdLinde @vanthoordries1… https://t.co/Alo6nzivvx