TEAM WRT EAGER TO REVERT THE TREND IN THE ADAC GT MASTERS AT THE SACHSENRING
TEAM WRT EAGER TO REVERT THE TREND IN THE ADAC GT MASTERS AT THE SACHSENRING
30/09/2021
The end of the season is getting closer but for the time being, the racing goes on relentlessly! This weekend, Team WRT will be in Germany for the fifth round of the very competitive ADAC GT Masters, scheduled at the Sachsenring, the track located near Chemnitz, in Saxony.
Team WRT campaigns to the German series with one Audi R8 LMS, entrusted to Dries Vanthoor-Charles Weerts, who will have the challenging task to keep alive the title fight in both the Drivers' and Teams' standings.
With two more rounds to go after Sachsenring, and a maximum of 56 points available each weekend, everything is still possible, although the Belgian squad has some ground to recover. In the Teams' standings, it is 49 points behind the leader, and in the Drivers' competition, Dries Vanthoor is 45 point away from the leader (having missed one round, Weerts is further aback).
The Sachsenring, with its technical and hilly 3645-meter layout, has always proven a challenge and not the most favourable to the Audi, but in such a closely-fought series, any prediction is useless.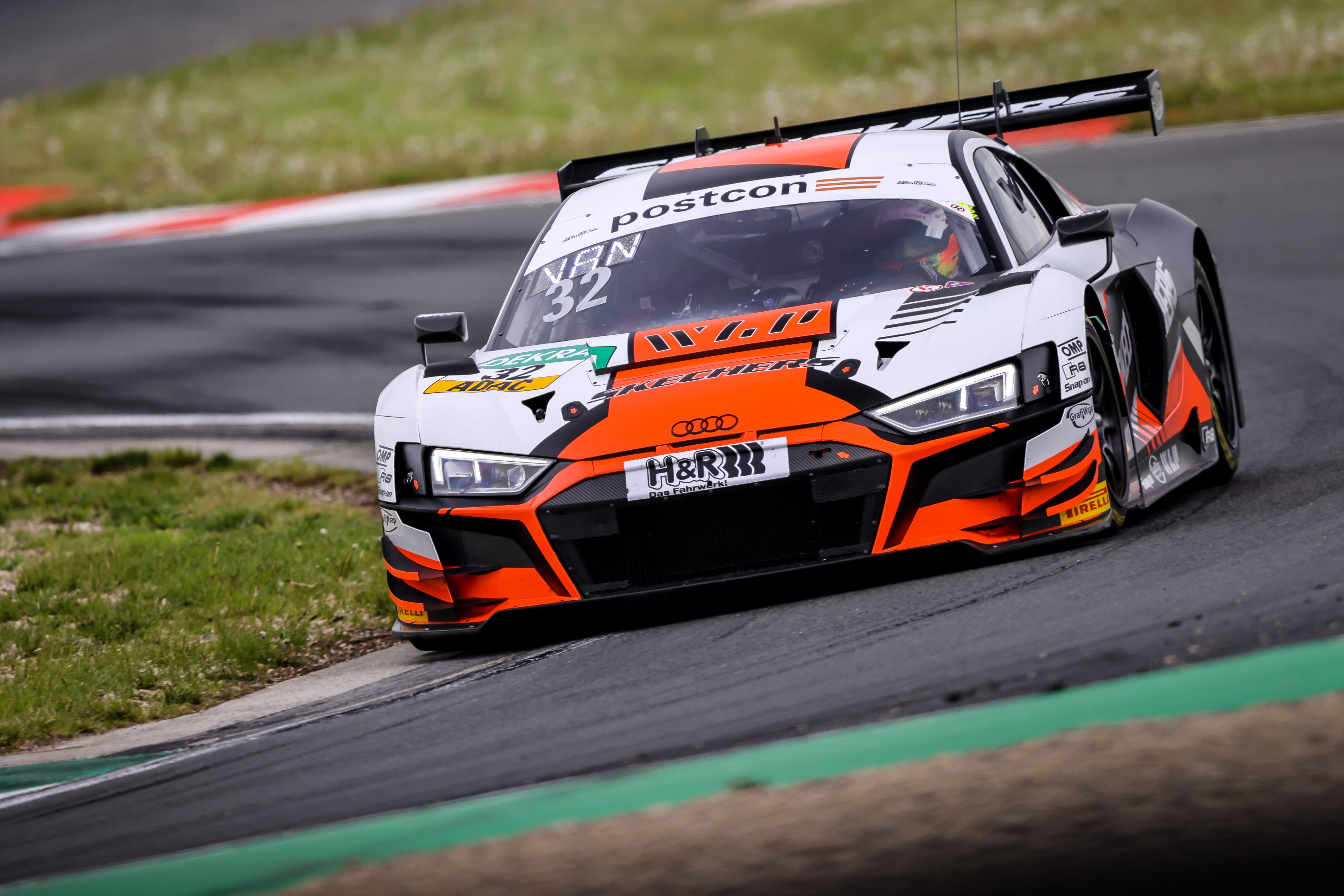 Team Principal Vincent Vosse comments: "Things did not go well for us in the last round of the ADAC GT Masters at Lausitzring, and we know how difficult and different from any other competition the ADAC GT Masters is. But, precisely because of that, we are even more motivated to do well at the Sachsering, a demanding track, where overtaking is not easy. We go there eager to demonstrate what we are capable of and eager to repeat our Zandvoort success."
Dries Vanthoor: "It is not going to be an easy weekend, but we'll try our best. It's only the second time we go to the Sachsenring, a challenging track, and we know how competitive is the series. After the Lausitzring, we definitely need to bounce back and go for victory, if we want to keep a chance in the championship."
Charles Weerts: "The Sachesenring is not my favourite track and we are in a difficult position in the championship, but we will give our best to try to revert the situation and score heavy points."

ADAC GT Masters - Round 5
Sachsenring, Germany – 1st-3rd October 2021
Timetable (CET)
Friday 1st October 2021
10:00-11:00 Free practice 1
15:50-16:50 Free practice 2

Saturday 2nd October 2021
10:15-10:35 Qualifying 1
16:30-17:30 Race 1

Sunday 3rd October 2021
10:15-10:35 Qualifying 2
16:30-17:30 Race 2
Team WRT entry (Audi R8 LMS)
#32 Dries Vanthoor (BE) – Charles Weerts (BE)
PHOTO: ADAC GT Masters

8 hours ago
#Friday moments by 📸 Sergey Savrasov ⠀ #WRT #ELMS #4HPortimao https://t.co/mjWNXPmxWn