FIRST TIME AT THE LE MANS 24 HOURS, A MILESTONE IN TEAM WRT'S HISTORY
FIRST TIME AT THE LE MANS 24 HOURS, A MILESTONE IN TEAM WRT'S HISTORY
16/08/2021
The most-awaited moment in Team WRT's history has arrived: the Belgian squad will participate for the first time in the 24 Hours of Le Mans, the most iconic endurance race in the world. Since the inception of the squad, back in 2010, Le Mans has been 'in the plans'. Now, the time has come.
Team WRT enters in the great French classic the two cars running in its parallel LMP2 programmes, the one competing in the FIA WEC and the one in the ORLEN colours contesting the European Le Mans Series.
To make the event even more special, Team WRT will also enter two Audi R8 LMS GT3 in the Road to Le Mans races that serve as curtain-raiser for the 24 Hours.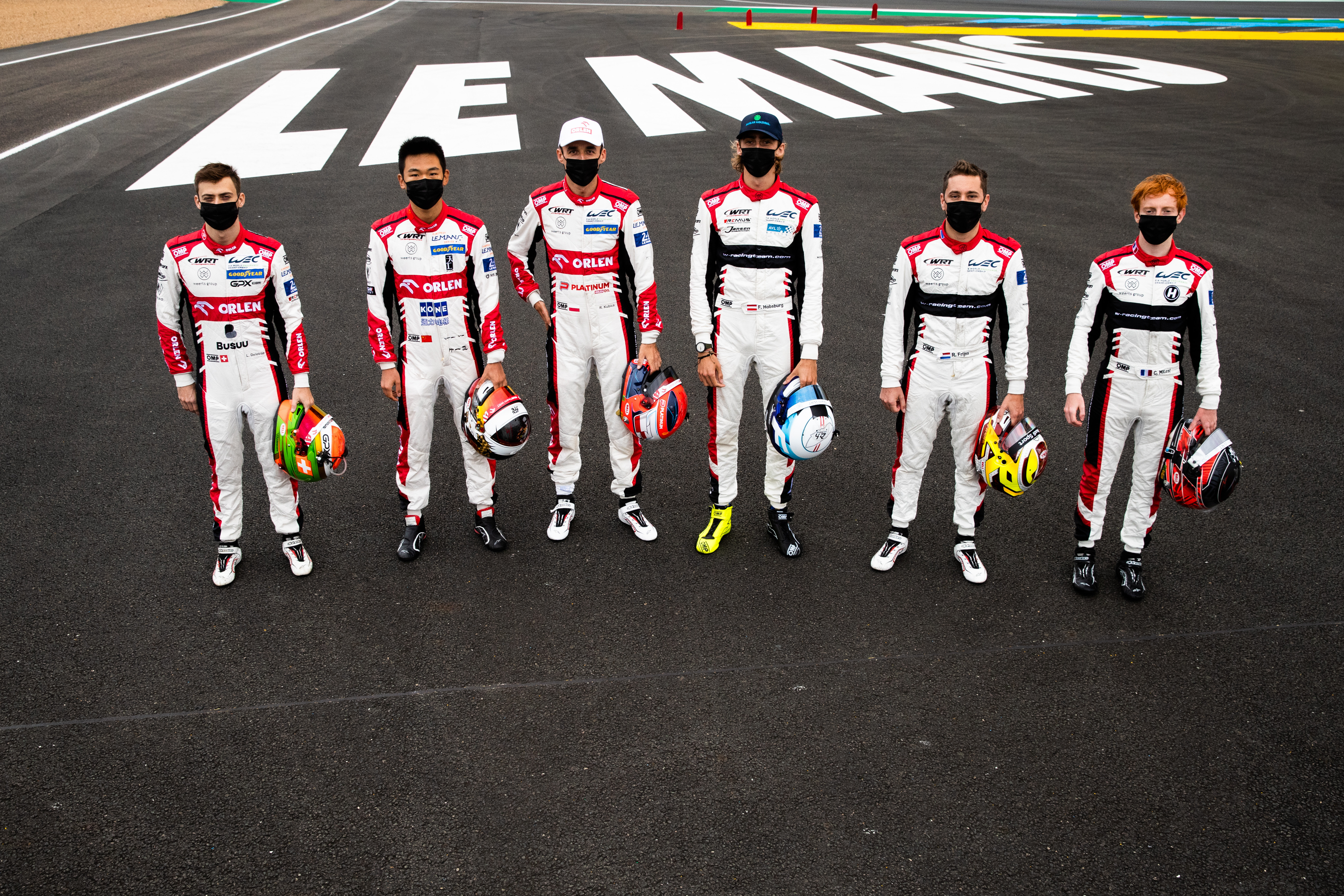 It is not without emotion that Team Principal Vincent Vosse, who as a driver has five starts at the Le Mans 24 Hours to his credit, comments: "This is the end of a long wait. Le Mans has always been a dream, not even secret, for Team WRT since we launched the team. For every motorsport fan, Le Mans means a lot, especially if you are an enthusiast of endurance racing. Personally, when I was a driver, it was one of the greatest experiences in my life and now I am terribly happy to come back in another capacity. This said, no race commands higher respect than Le Mans. We take our 2021 participation as exploratory, although we always race with ambitions. We know that despite the great preparation, the highly-qualified Le Mans experts we have in our team and the great driver line-ups, we will face a lot of unexpected and we'll learn a lot. Let's see how it goes, but being here is already quite something..."
The 24 Hours, of course, counts as the fourth round of the FIA World Endurance Championship, where Team WRT enters #31 car for Robin Frijns, Ferdinand Habsburg and Charles Milesi. The squad got a second invitation for the sister car which, in ORLEN livery and with #41, takes part to the European Le Mans Series, entrusted to Louis Delétraz-Robert Kubica-Yifei Ye.
For Frijns, Habsburg, Kubica and Ye, it will be their debut in the race, having discovered the La Sarthe track in yesterday's Test Day (except for Frijns, due to his Formula E commitments).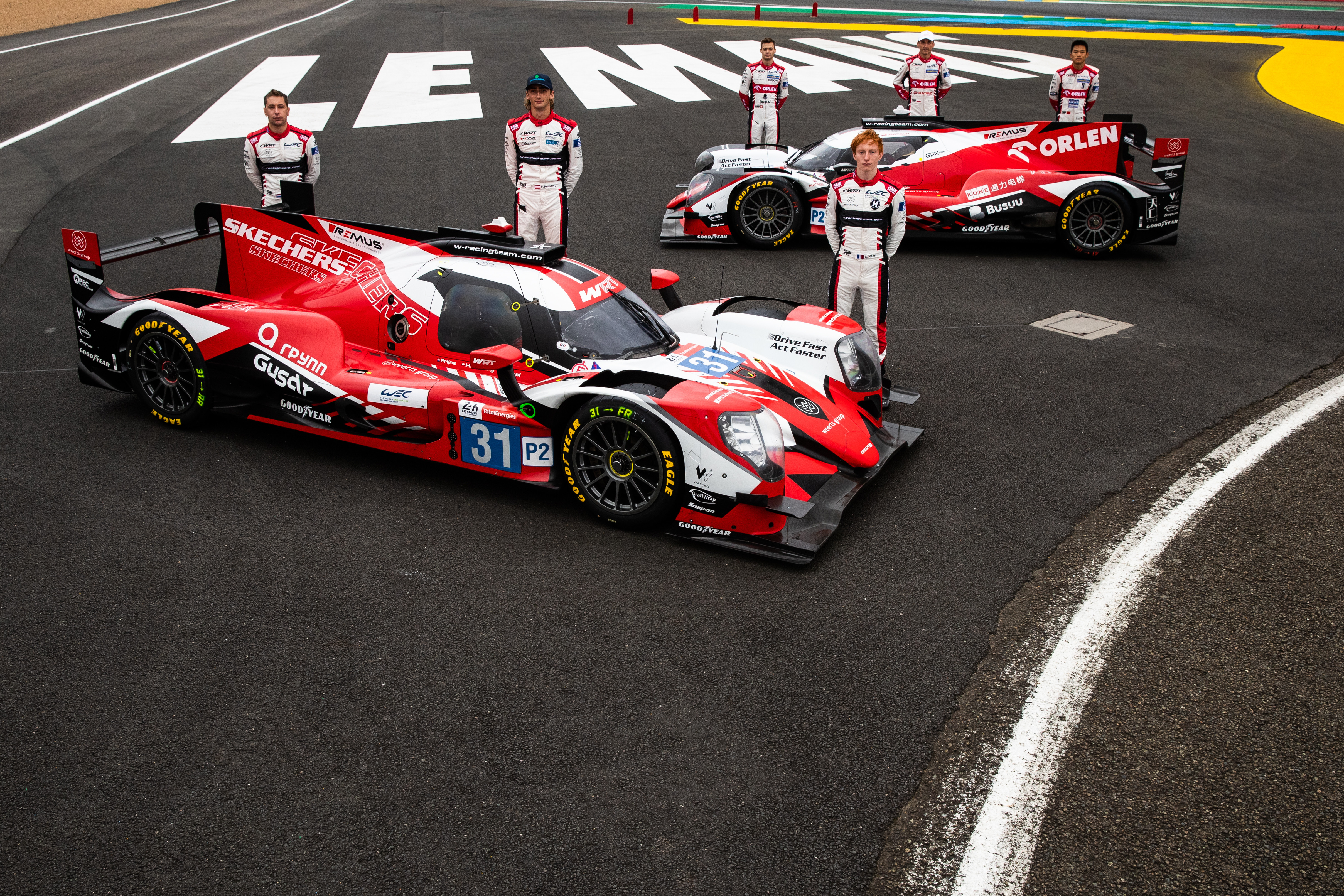 Robin Frijns: "Very first Le Mans for me, I have never been here, not even as a visitor, so it will be a completely new experience. Of course, I watched the race a lot of times on TV, I heard a lot about it, I know it's exciting and never boring. I am happy to be part of it, and with the team and team mates I have, we can expect to do well."
Charles Milesi: "We had a good Test Day yesterday, it was the first time for the team at Le Mans, and I am happy with how things went. Now, we can prepare for the first official sessions. We have a good car and a good team, and I feel confident."
Ferdinand Habsburg: "This is the most important race of the year - you wait for it all year... I think everybody is feeling confident in their abilities, the drivers, the mechanics, the engineers... I also have been training more and getting my mind ready. Yesterday, I enjoyed the test a lot, it shows one could feel all the good work that has been done. Now, we just have to wait a couple of days before everything starts."
Louis Delétraz: "I am really looking forward to the race. It's out of the ELMS championship for us, but we want to do well for the team. It's a very high-speed track, quite difficult, and the strategy is also crucial, we collected a lot of data yesterday which will be useful. It's going to be a long week up until Sunday, so let's stay humble and work well all together."
Robert Kubica: "Le Mans is the biggest endurance race and one of the most historic tracks, I am really happy to be here and take part to this event, which I am sure will be full of new things and new challenges. We will have to respect the event, try to avoid mistakes and do as well as we can. Tricky situations will appear, for sure, it will be important to minimize risks and stay away from situations that can put us in difficulty, on and off track. It is going to be stressful, it will demand a lot of energy and efforts, but I am very happy to be here and I hope to finish for the first time a 24-hour race. I only did two in my career, without seeing the finish, and hope this one will be different."
Yifei Ye: "I am really happy to be at Le Mans, I actually lived here five years when I started my career in single-seaters, but never raced on the big track, which is extremely fast. We had a good testing day yesterday, tried many things and the car seems competitive. Still, it is a very long race and we need to stay humble and focused."

FIA World Endurance Championship - Round 4
24 Heures du Mans, France, 18-22 August 2021
Timetable (CET)
Wednesday 18 August 2021
14:00-17:00 Free Practice 1
19:00-20:00 Qualifying
22:00-00:00 Free Practice 2

Thursday 19 August 2021
14:00-17:00 Free Practice 3
21:00-21:30 Hyperpole
22:00-00:00 Free Practice 4

Saturday 21 August 2021
11:30-11:45 Warm-up
16:00 Start of the 24 Hours

Sunday 22 August 2021
16:00 Finish of the 24 Hours

Team WRT entries (Oreca 07 Gibson)
#31 Robin Frijns (NL) - Ferdinand Habsburg (AT) – Charles Milesi (FR)
#41 Louis Delétraz (CH) – Robert Kubica (PL) – Yifei Ye (CN)

Road to Le Mans
The Road to Le Mans race, held for the first time under that denomination in 2016, has now become the traditional curtain-raiser for the 24 Hours. It is officially part of the Michelin Le Mans Cup series and has a format of 2 races of 55 minutes each, being open to LMP3 and GT3 cars, shod in Michelin tyres.
For Team WRT, the opportunity to field its Audi R8 LMS GT3 cars was too attractive and two units will be part of the field of over 40 cars. The line-ups combine youth and seniority, and also family ties. GTWCE regular driver Benjamin Goethe will be associated with his father Roald in one of the cars, while in the other Charles Weerts will be paired with former F.1 and sportscar driver Jean-Denis Delétraz. The father of Louis, who is back at the wheel for the occasion, has 10 Le Mans 24 Hours starts in the bag.
Benjamin Goethe: "It will be my first time ever driving at Le Mans, which really looks as a nice track, so I'm very excited. Driving with my father can also be a cool experience!"
Charles Weerts: "Really looking forward to drive at Le Mans for the first time. It's a dream for any driver to race on such a legendary track. Of course, I won't be doing the 24 Hours, which I hope I will be able to race in the future, but it will be a great experience anyway to know the track, feel the atmosphere and share the car with a great driver like Jean-Denis."
Jean-Denis Delétraz: "After taking part in the development of the first Audi R8 GT3 in 2009, I am looking forward to give a go to the latest version of the car and see how it has evolved. I want to say a big thank you to Team WRT for their offer and trust in me. It's a pleasure for me to drive again on this mythical track and together with such a prestigious team. I'm counting on my young and talented teammate Charles to teach me all the secrets of this Audi R8 !"

Road to Le Mans (Round 4 of Michelin Le Mans Cup)
Circuit des 24 Heures, Le Mans, France, 18-21 August 2021
Timetable (CET)
Wednesday 18 August 2021
10:30-11:30 Free Practice 1
20:30-21:30 Free Practice 2

Thursday 19 August 2021
10:40-11:00 Qualifying 1
11:15-11:35 Qualifying 2
19:30-20:25 Race 1

Saturday 21 August 2021
12:15-13:10 Race 2

Team WRT entries (Audi R8 LMS)
#34 Benjamin Goethe (DE) – Roald Goethe (DE)
#74 Jean-Denis Delétraz (CH) – Charles Weerts (BE)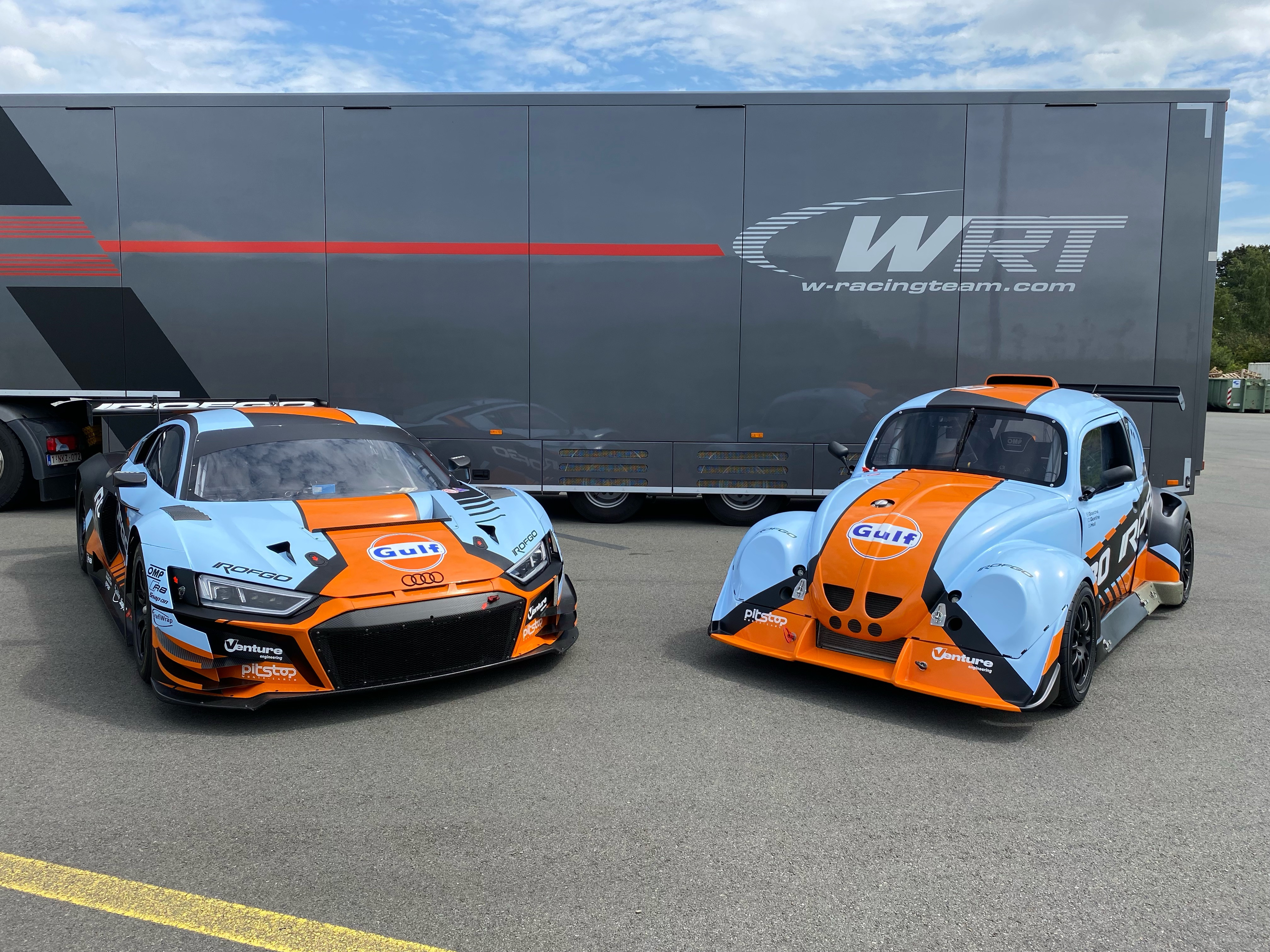 Fun Cup
Last but not least, the event programme at Le Mans also includes the Fun Cup 5-hour race, to be held on Friday as from 15:30. Team WRT will feel not only involved, as manufacturer of the popular 'energized' Beetles, but will also this time enter three cars among the huge field of over 100 racers.

PHOTO: Brecht Decancq

10 hours ago
#Friday moments by 📸 Sergey Savrasov ⠀ #WRT #ELMS #4HPortimao https://t.co/mjWNXPmxWn