MAIDEN PODIUM AND POLE FOR TEAM WRT IN THE FIA WEC AT MONZA
MAIDEN PODIUM AND POLE FOR TEAM WRT IN THE FIA WEC AT MONZA
18/07/2021
Team WRT conquered the first podium of its LMP2 campaign in the FIA World Endurance Championship today at Monza. Robin Frijns, Ferdinand Habsburg and Charles Milesi crossed the finish line in second (5thoverall) after a solid race and an excellent weekend, which saw the Oreca 07 Gibson of the Belgian squad take the class pole on Saturday.
In what was only the third outing in the highly-competitive top endurance series, Team WRT achieved a great result, which could have been even better, that is encouraging ahead of the next round, the mythical Le Mans 24 Hours.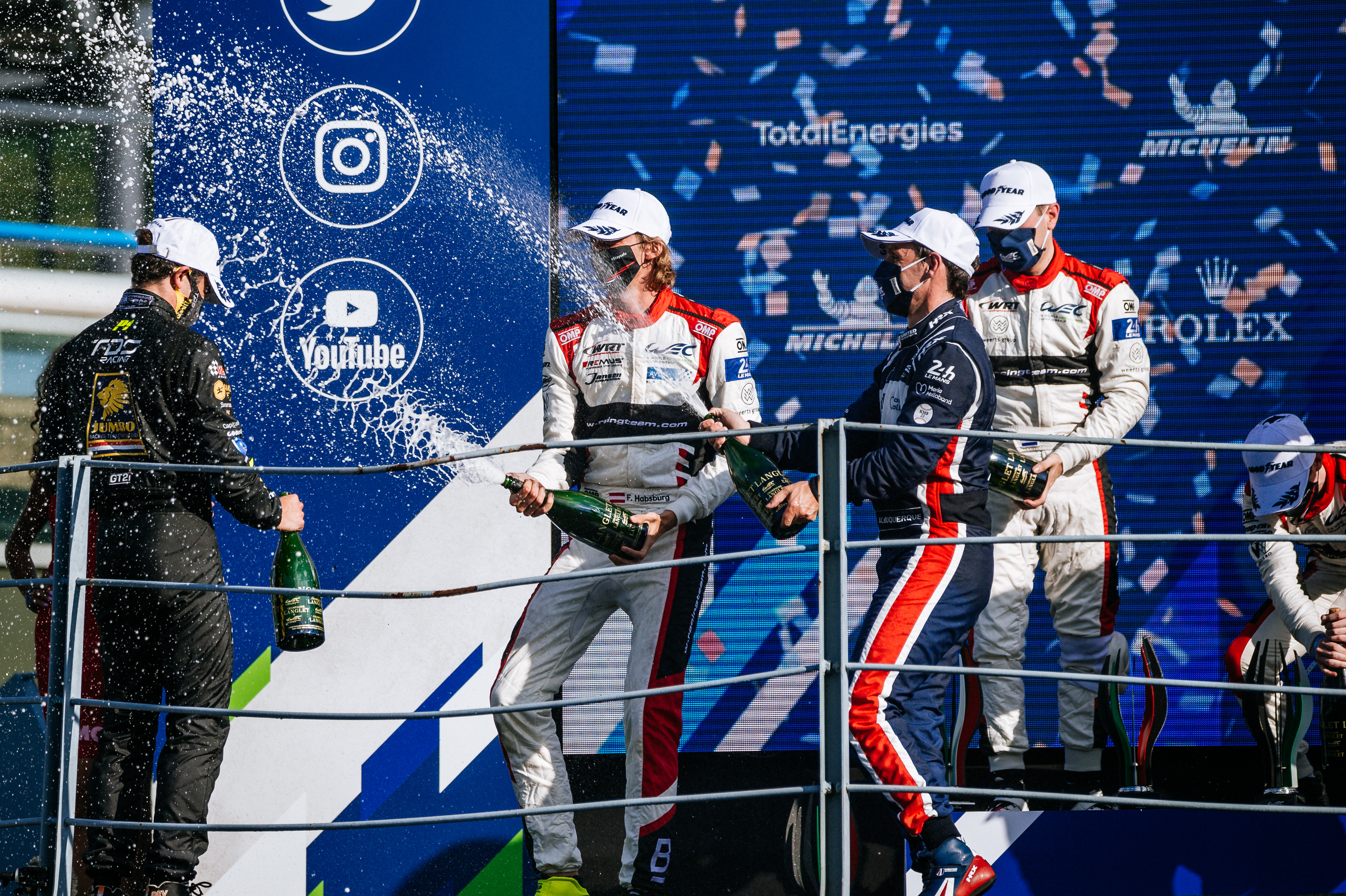 Team Principal Vincent Vosse commented: "The positive is that we take our first pole and our first podium, and that the car worked very well throughout the race. Still, we have some regrets, as we could have won in LMP2, without this issue during the third pit stop. I think we have made a small strategic mistake, and we can live with that. We are still learning and we still have to improve, but overall, it's a good weekend, as we head to Le Mans."
The good feeling with the Monza track emerged straight from free practice with the Oreca 07 Gibson of the Belgian squad taking 4th, 5th and 9th, respectively, in the LMP2 rankings of the three sessions, although main focus was on finding the best set-up for the car. The work paid off in qualifying, with Charles Milesi taking the LMP2 pole and P6 overall.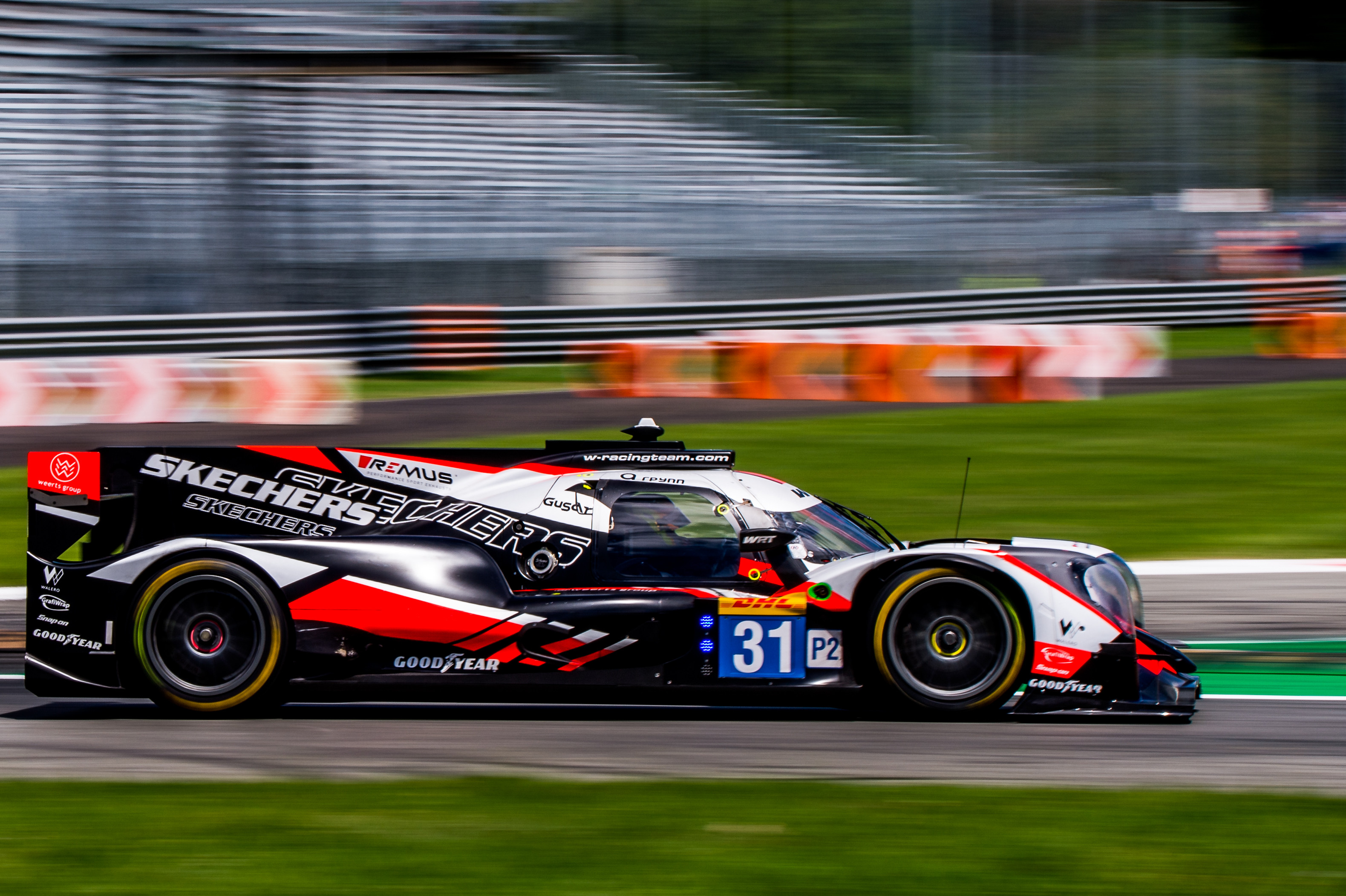 It was Robin Frijns taking the start on a glorious day on Sunday, with the Dutchman having to concede one position in first lap action, but keeping an excellent pace. Ferdinand Habsburg took over in lap 44, to climb back one position and take the lead. But unfortunately a safety-car period on the next pit stop cost a lot of time to the #31 machinery. The Austrian started his recovery mission from P7 in LMP2, climbing back to 4th when he passed the baton to Charles Milesi (lap 99). The Frenchman continued climbing up the ladder, securing P2 in the class and P4 overall. In lap 149, Robin Frijns took over, further reducing the gap, conquering a beautiful second position in LMP2 and narrowly missing the overall podium.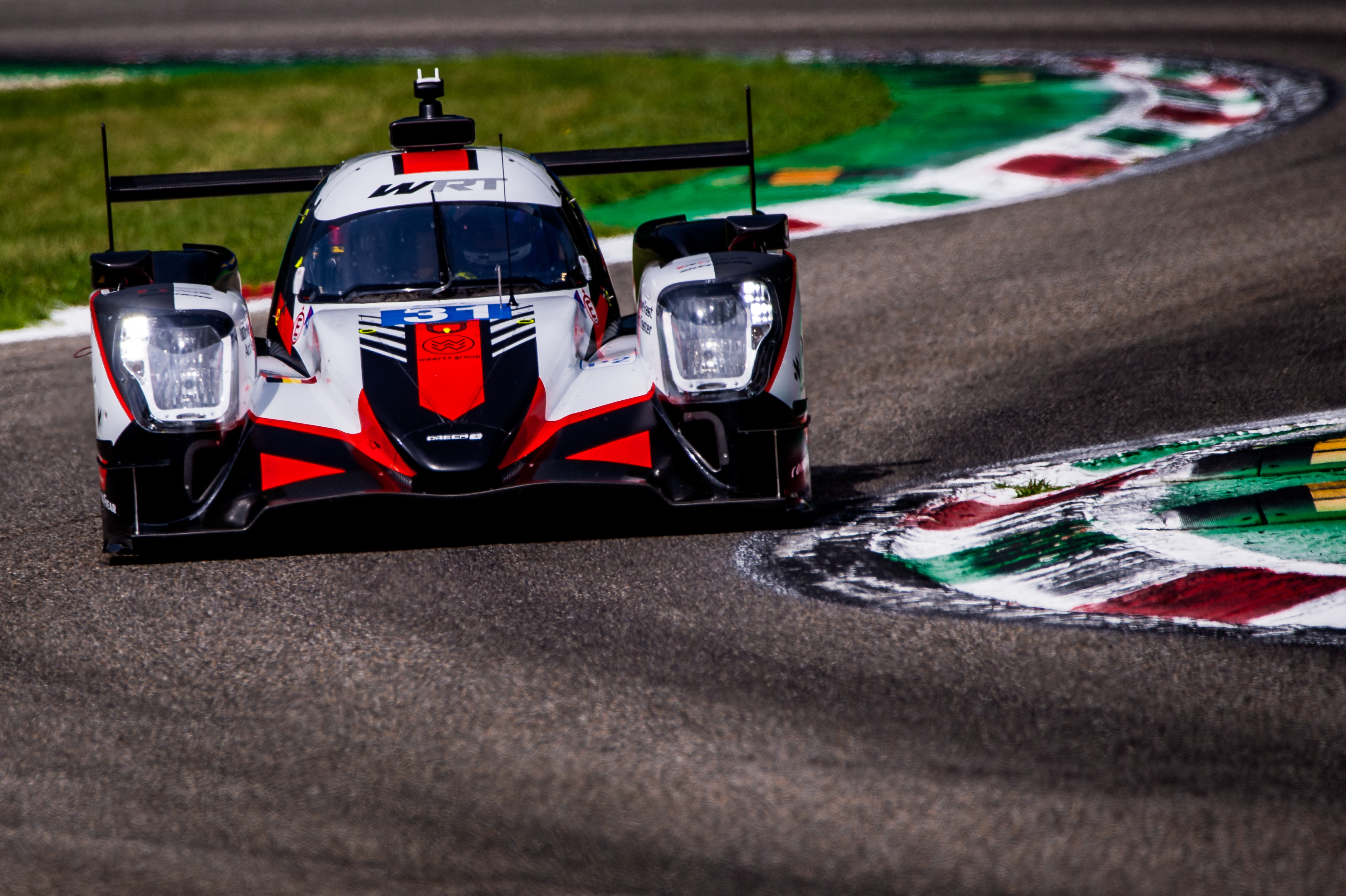 Robin Frijns: "I got blocked by one of the Glickenhaus at the start and found myself behind the United car, our direct rival in LMP2. In my first two stints, I felt quicker than them but could never overtake them. Then we found ourselves further back after the fourth pit stop, with a gap that was difficult to recover."
Ferdinand Habsburg: "The feeling is of weight-drop from or shoulders, as we earned our first podium, but there is also a bit of disappointment, as we had the pace to win, and due to a technicality, we lost the chance. It's always annoying, but we will learn from it, we will not let it happen again. The good thing is that we are well prepared for Le Mans."
Charles Milesi: "Finishing second is not a bad result and proves the improvements we have made since the last races. It's unfortunate we were caught by the safety-car during the pit stop, because we had the pace to fight for victory, but after that the gap was too big. Still, it's a good result ahead of Le Mans, the car was very good and the team did a great job."

FIA World Endurance Championship – Round 3
Monza 6 Hours, Italy, 16-18 July 2021
Race Result
1. Conway-Kobayashi-López (Toyota GR010 Hybrid) 204 laps
2. Negrão-Lapierre-Vaxivière (Alpine A480G) + 1m 00s908
3. Albuquerque-Hanson-Scherer (Oreca 07 Gibson) + 4 laps
4. Dumas-Mailleux-Westbrook (Glickenhaus 007 LMH) + 4 laps
5. Frijns-Habsburg-Milesi (Oreca 07 Gibson) + 4 laps
PHOTO: Sergey Savrasov


7 hours ago
Alone we can do so little. Together we can do so much 👊🏻 Have a great week everyone! ⠀ #WRT https://t.co/s8x3iEY0JH