ORLEN TEAM WRT EXTENDS ELMS LEAD
ORLEN TEAM WRT EXTENDS ELMS LEAD
11/07/2021
It was an intense and successful weekend for Team WRT on two fronts. At Monza, in the fourth round of the ELMS, ORLEN Team WRT was again among the front-runners. In a race disturbed by many full-course yellow periods, Louis Delétraz, Robert Kubica and Yifei Ye took a valuable 4th that allow them and the team to slightly increase the lead in the Drivers' and Teams' standings.
Team Principal Vincent Vosse analyzed the outcome of the weekend: "We leave Monza with a greater advantage than what we had when we arrived, and that's what matters. For the rest, it was a difficult race, influenced by that first stop during a safety-car period. That changed completely our race, because of position, pace, traffic in the pit lane. It's part of the many variables you have in the ELMS, but it is frustrating when you know you have the potential to do better..."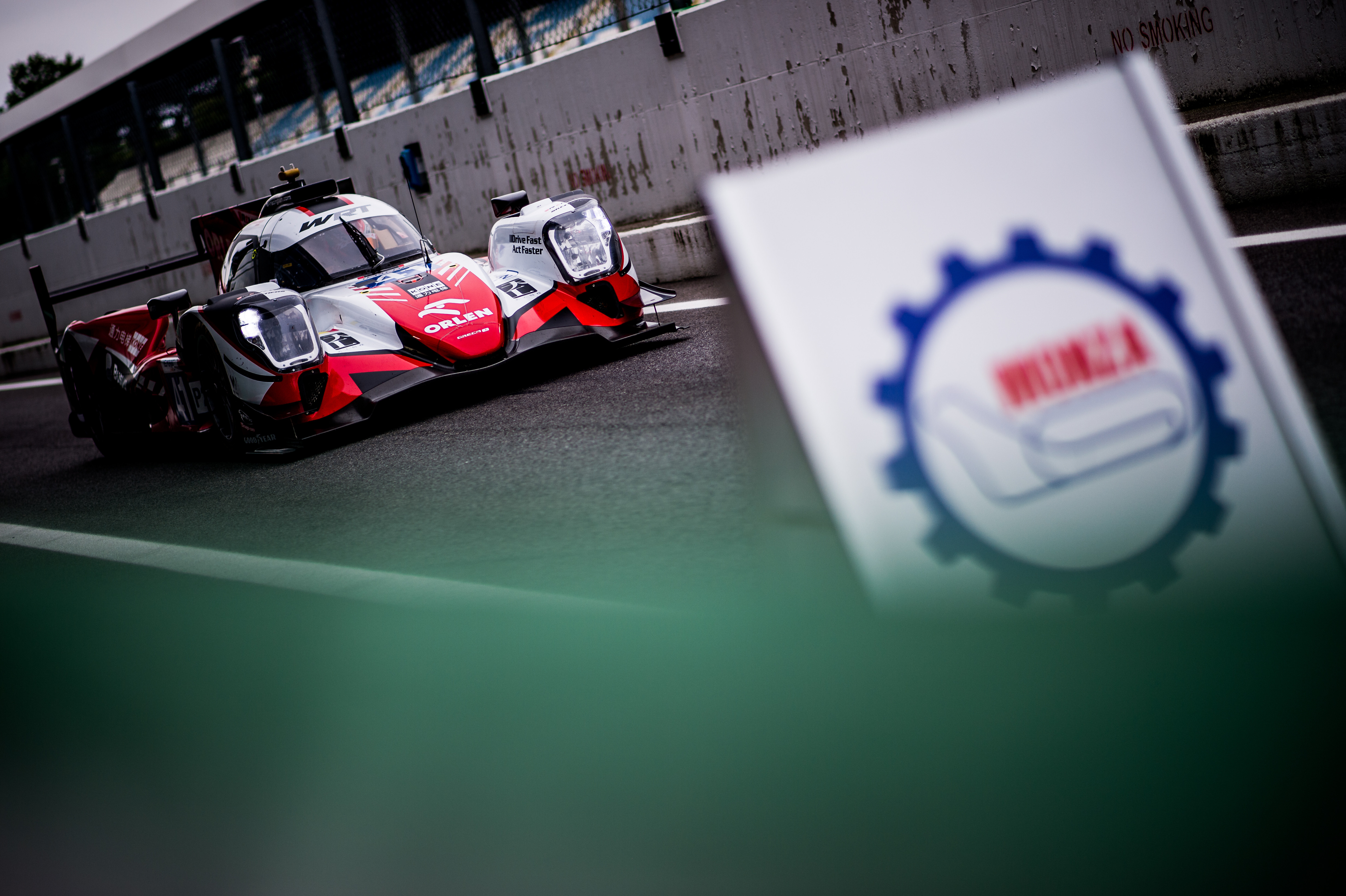 The Monza 4 Hours, the fourth round of the European Le Mans Series, left some regrets, as the Oreca 07 Gibson of ORLEN Team WRT proved competitive and could have aimed at something more than the final P4, but the positive came from the impression left and from extending slightly the points gap on top of the overall standings, where ORLEN Team WRT now has an 11-point advantage.
On the fast track in Lombardy, the Oreca 07 Gibson of the Belgian squad proved competitive, taking P8 in the first free practice session, devoted to work on the set-up and optimize the information gathered on Thursday's collective tests. In FP 2, the car was the fastest on track, while in the Qualifying session, Louis Delétraz took P3. Despite his best lap time being cancelled because of a blue flags infringement, the second best lap time of the car allowed it to maintain the same position (3rd) on row 2 of the grid.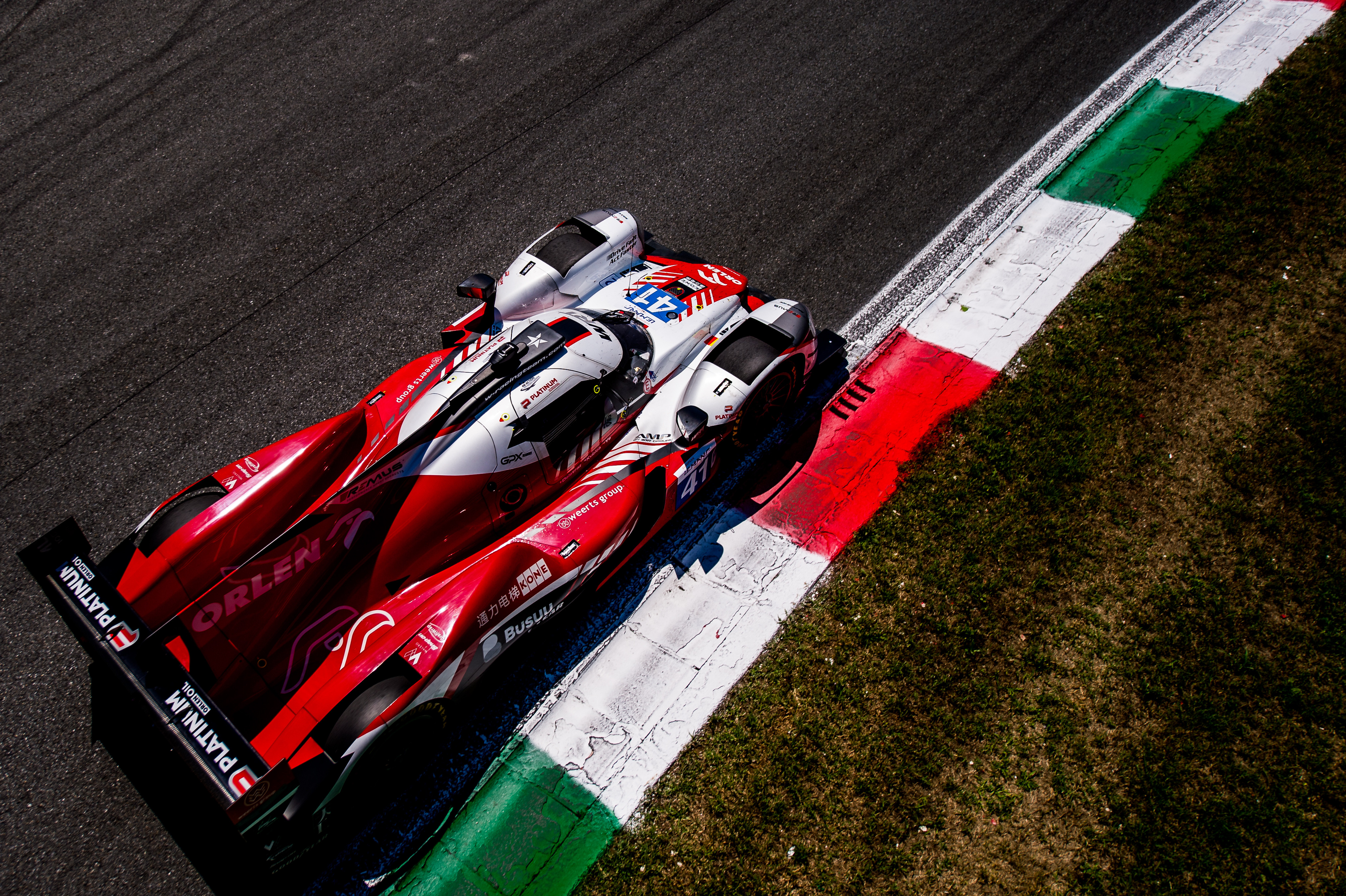 At the start, on a beautiful summer Sunday, Yifei Ye kept P3 and then passed the G-Drive #26 car in lap 21 for second, shortly before the first pit stop for refuelling, which unfortunately happened during a safety-car period. The car rejoined in P13 and Ye started a recovery that Robert Kubica, who took over in lap 44, continued in the central part of the race, climbing back to P4 despite another full-course yellow.
Louis Delétraz took over in lap 79 for his double stint, having to face also a full-course yellow during refuelling. The final part of the stint was intense but the charge of the Swiss driver did not change the final position: 4th, only 7 seconds from the podium.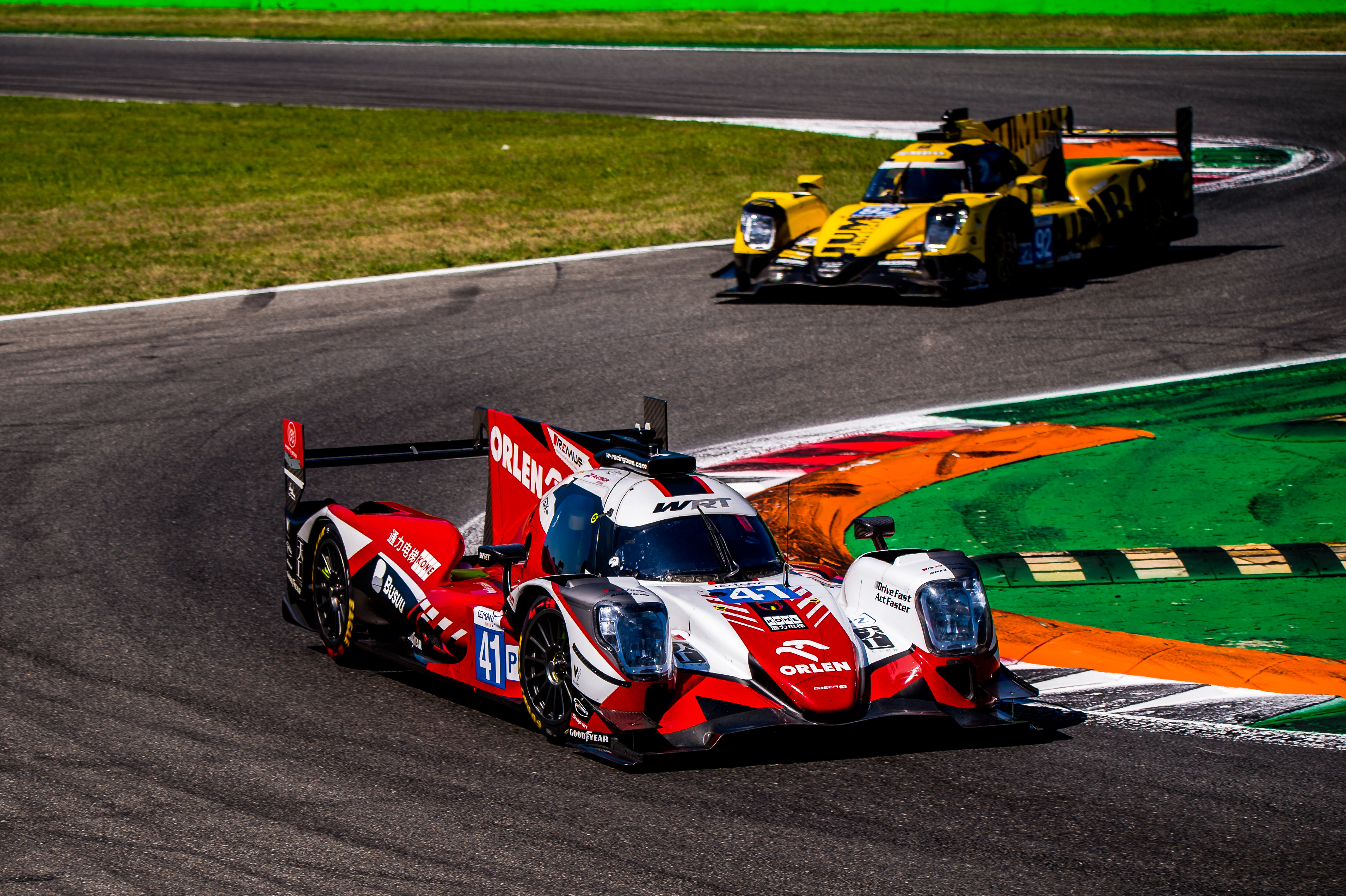 Louis Delétraz: "It was a tough race in Monza, although the result allows us to extend the lead in the championship. The first safety car got us badly and that cost us a top-3 result. Then we had to fight back but traffic in the pitlane probably cost us 10 seconds. Still, we are improving and the team did an excellent job, and this is positive."
Robert Kubica: "A complicated Sunday, for sure. The race got difficult when we had the safety car while refuelling, so we had to cut that into a splash and dash, and stop again later. We regained some ground but we were not very lucky with the pit stops in general, and it was quite a chaotic race, as often in Monza. Still, we are happy with how the car performed."
Yifei Ye: "Quite an eventful race for us. The start was OK and I could climb up to the lead until this unfortunate first pit stop, when the safety-car period put us back. Since then, we had to recover and fight to come back. The pace was strong today, so that is very positive ahead of Le Mans and the final part of the season."

European Le Mans Series – Round 4
Monza 4 Hours, Italy, 8-11 July 2021
Race Result
1. Canal-Stevens-Allen (Oreca 07 Gibson) 125 laps
2. Hanson-Aberdein-Gamble (Oreca 07 Gibson) + 5s131
3. Jafar-Gelaël (Oreca 07 Gibson) +34s320
4. Delétraz-Kubica-Ye (Oreca 07 Gibson) +41s783
5. Gomendy-Binder-Rojas (Oreca 07 Gibson) + 1 lap
Photo: Sergey Savrasov


5 months ago
@Fhabsburg62 @GTWorldChEu @ValeYellow46 @augustofarfus @weerts_charles @SheldonvdLinde @vanthoordries1… https://t.co/Alo6nzivvx