ONE TOP-5 AND SOME FRUSTRATION IN ADAC GT MASTERS
ONE TOP-5 AND SOME FRUSTRATION IN ADAC GT MASTERS
13/06/2021
In the Styrian Alps, at the Red Bull Ring, the Audi R8 LMS of Team WRT had to fight on ground not favourable to the car to take an excellent P5 in Race 1 of the ADAC GT Masters. Dries Vanthoor and Dennis Lind could have repeated the top-5 result in Race 2, but were also delayed by a penalty resulting from a race incident.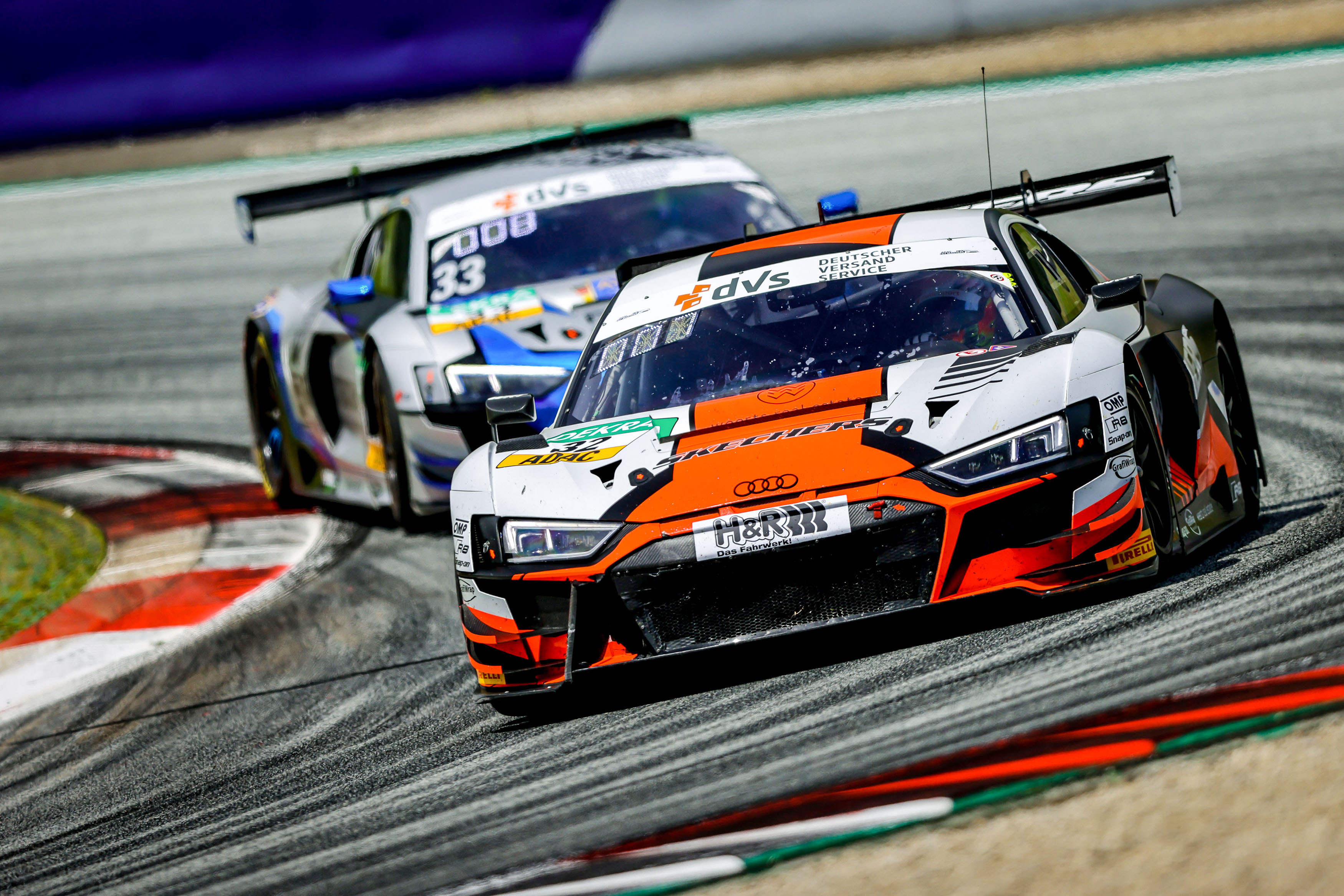 It was a weekend with positive sensations for Team WRT at the Red Bull Ring, but unfortunately an penalty in the incident-rich Race 2 left a taste of frustration, as it could have easily replicated the top-5 finish of Race 1.
The weekend started with good feedback for the Belgian squad, with the Audi R8 LMS posting the fifth-fastest lap time in free practice, in a track notoriously not favorable to the R8. Qualifying 1 went reasonably well, with Dennis Lind, discovering the car and the track, taking P8. In Race 1, the Dane had a relatively smooth first stint, climbing up to 7thahead of the pit stop, with Dries Vanthoor basically maintaining the position in the leading group and able to steal a couple of positions, thanks also to a late safety-car period, to finish fifth in a close final sprint.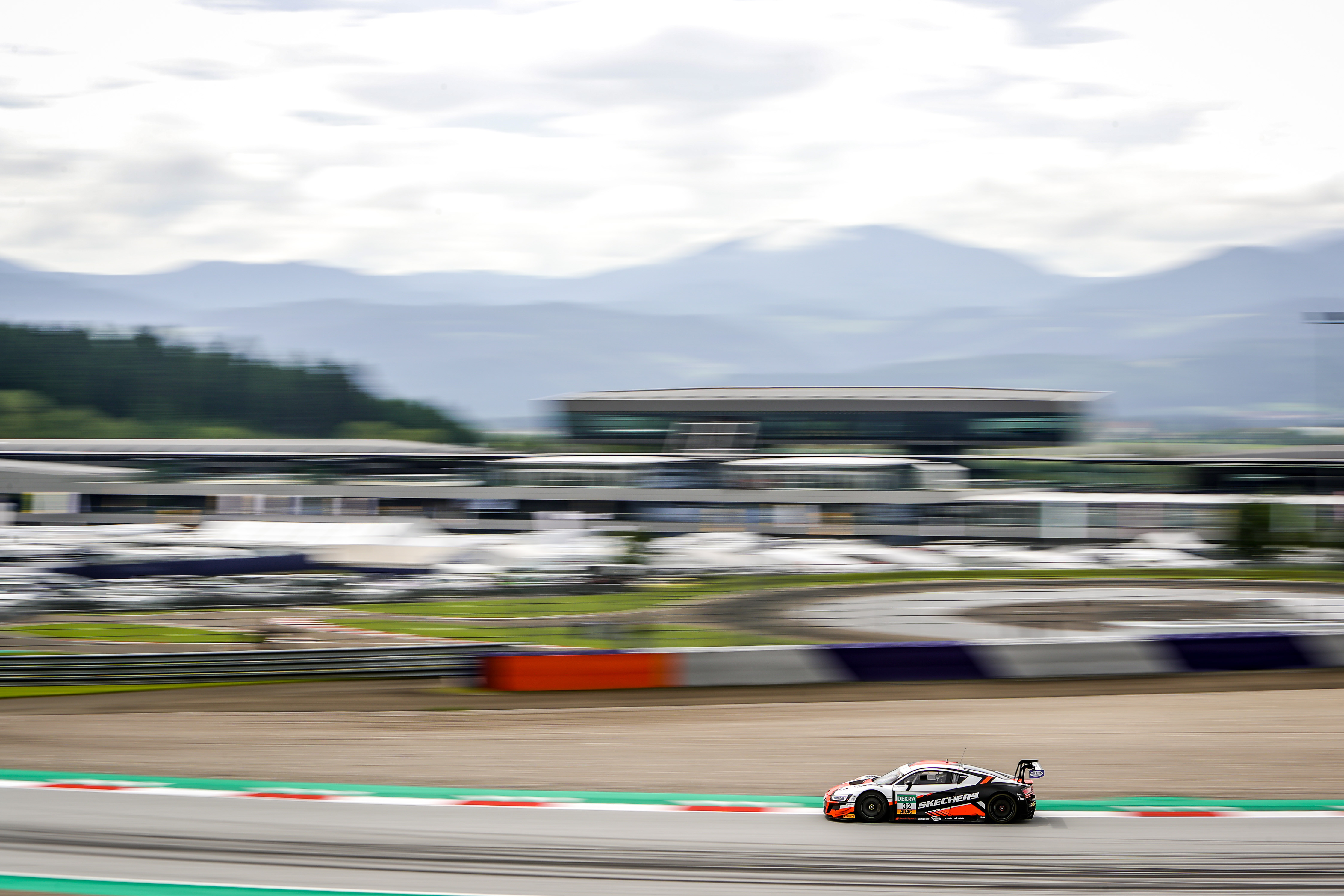 In Race 2, Vanthoor was starting from P3 in the grid, a position he could defend in first corner before being passed by a faster cars. The race would though be red-flagged in that first lap after a massive accident for one of the Mercedes. At restart, Vanthoor kept P6 before attacking Bachler in an intense duel, which first led both contenders to be passed by the Lambo behind them, and then to an unfortunate contact, with Bachler spinning in the gravel. The incident prompted the safety-car out and cost Vanthoor a drive-through, which destroyed any chance of a good result. Lind was 20th when he rejoined the race after pit stop and driver change and still managed to climb five positions to finish in P15.
Dries Vanthoor: "We had a good Saturday, Dennis did a very good job, considering that he didn't know the track nor the car, which is not the easiest. On Saturday, we had a good qualifying but the start wasn't great and I dropped to 6th. Then I had this fight against one of the Porsches, he wasn't very fair, I must say, did not leave me any space and there was contact. I think responsibility was 50/50, but okay, we got the penalty and that was it. Unfortunately, we suffered a lot in the straight, no top speed and very low torque, no matter what we tried."
Dennis Lind: "It has been a very cool experience to work with Team WRT and be surrounded by people so professional. Dries and everyone did the maximum to help me settling as fast as possible and I really thank Team WRT for the opportunity and hope there will be a next time. It was not an easy weekend for the Audis, for sure, although we managed to be the fastest of the R8 cars and to have a good result in Race 1. In the second race we were victims of race incidents and unfortunately we could not capitalize another good result."

ADAC GT Masters - Round 2
Red Bull Ring, Austria, 11-13 June 2021
Race 1 Result
1. Ammermüller-Jaminet (Porsche 911 R) 39 laps
2. Bortolotti-Costa (Lamborghini Huracan) + 1s092
3. Schmidt-Kirchhofer (Corvette C7) + 1s429
4. Marciello-Buhk (Mercedes AMG) + 3s794
5. Vanthoor-Lind (Audi R8 LMS) + 3s990

Race 2 Result
1. Schmidt-Kirchhofer (Corvette C7) 37 laps
2. Schramm-Marschall (Audi R8 LMS) + 0s824
3. Yelloly-Krohn (BMW M6) + 2s283
4. Bortolotti-Costa (Lamborghini Huracán) + 3s094
5. Ineichen-Perera (Lamborghini Huracán) + 3s727
15. Vanthoor-Lind (Audi R8 LMS) + 8s167
PHOTO: ADAC GT Masters


5 months ago
@Fhabsburg62 @GTWorldChEu @ValeYellow46 @augustofarfus @weerts_charles @SheldonvdLinde @vanthoordries1… https://t.co/Alo6nzivvx