P5 AND SOME FRUSTRATION FOR ORLEN TEAM WRT AT THE PAUL RICARD
P5 AND SOME FRUSTRATION FOR ORLEN TEAM WRT AT THE PAUL RICARD
06/06/2021
It couldn't be: ORLEN Team WRT was en route to a possible third consecutive success in the 2021 European Le Mans Series, or at least a podium finish, but the tide turned in the last hour of the race. A 5-second penalty and a full yellow course right at the moment when the Oreca 07 Gibson of the Belgian squad was performing its last pit stop dashed every hope.
Eventually, Louis Delétraz, Robert Kubica and Yifei Ye collected a P5 and some useful points that allows the trio and the team to stay on top of the overall standings.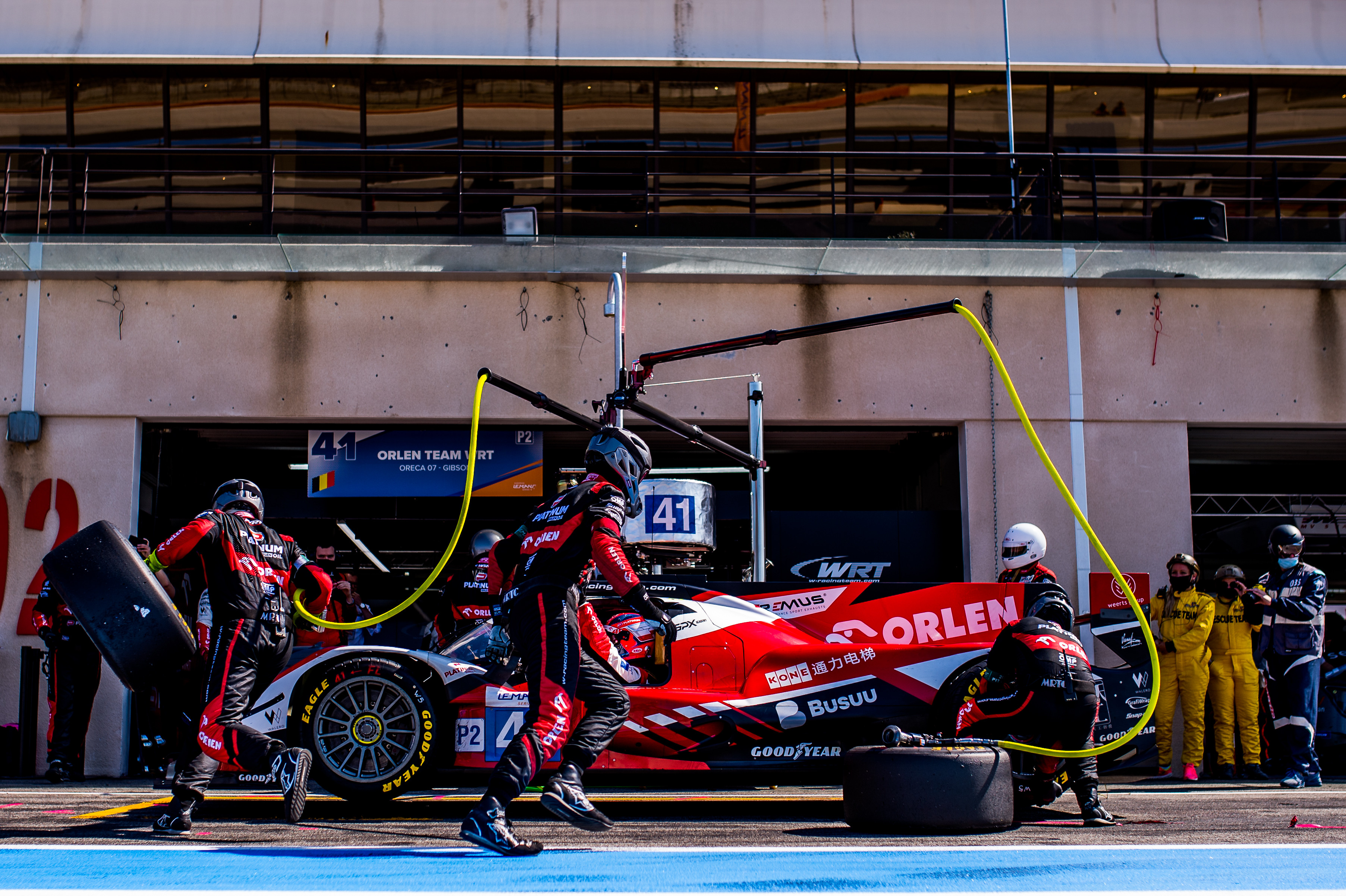 Team Principal Vincent Vosse commented: "This time, contrarily to what happened at Barcelona and at the Red Bull Ring, things did not go our way, and we need to accept it. It's a pity, because we had the performance, but the full course yellow procedure changed everything. We decided to make our last stop one lap earlier - as we were losing time in the traffic - and while the car was in the pits, came a full course yellow...We had already lost the 13 seconds gap built at the beginning of the race because of a safety car and then we lost a further 30 seconds but that's endurance racing..."
The Oreca 07 Gibson of the Belgian team showed at ease on the technical French circuit since the start of the weekend, posting 2nd - and 4th fastest times in the two private sessions of Thursday, before making P11 and P6 in the free practice sessions. In Qualifying, it raised its game, taking P2 and a spot in first row, with Louis Delétraz at the wheel.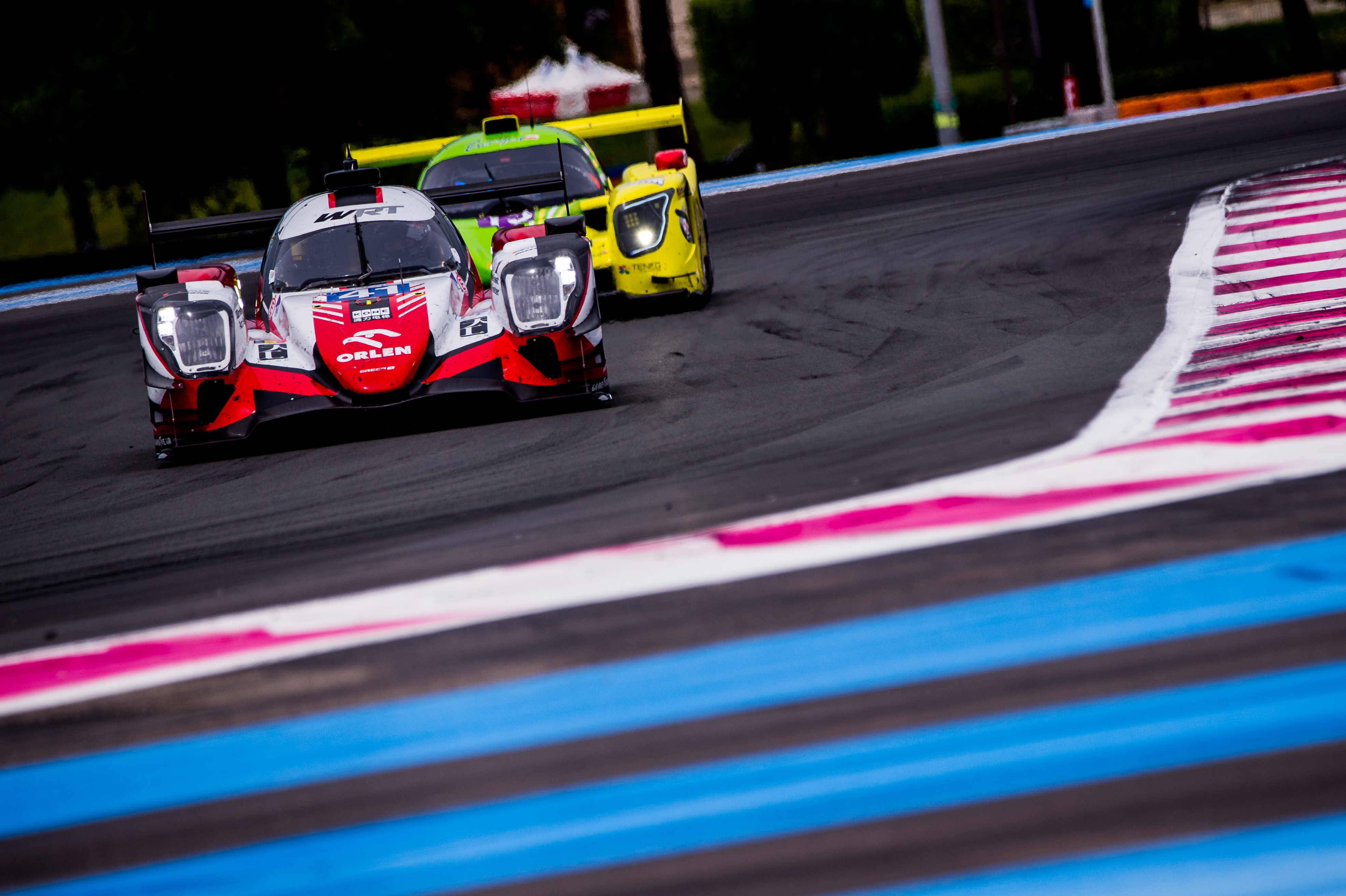 Yifei Ye took the start and did an excellent job as he emerged in the lead from the first corners and quickly built a good advantage, getting to the first stop with a 13-second gap. The Chinese stayed at the wheel for a second stint and gave the wheel to Robert Kubica as a leader (lap 50), although the gap had almost vanished due to a safety car. The Pole though rebuilt the gap up to 7 seconds before giving the baton to Louis Delétraz. The Belgian team decided to change tyres, contrarily to its direct opponents, which planned that operation for the last pit stop. Because of that and despite rejoining third, Delétraz was still virtually in position to win the race. Unfortunately, shortly after, the race direction communicated a 5-second penalty for a start position infringement, to be served at the following pit stop. That occurred in lap 103, with the car in 4th position and the first to stop among the front-runners. Unfortunately, a LMP3 car went on fire right when the ORLEN Team WRT was in the pits, ruining the strategy. When things went back to normal, Delétraz found himself in P5, 45 seconds from the lead. He tried to charge back, but positions would not change.
Louis Delétraz: "Not a lucky day today for sure, with the penalty and the full course yellow at the wrong moment, but also we were missing a bit of pace in the second part of the race. Still, we get some good points and keep learning, so we need to keep pushing and stay positive."
Robert Kubica: "It was a good weekend until mid-race... It wasn't easy throughout the weekend, with all the uncertainties regarding the tyres. We managed well that aspect during the race, but everything turned against us in the second part of the race. That's racing. Fifth is not what we had hoped as a result, but it's some good points. We have to continue working, and prepare even better for the next race."
Yifei Ye: "It was a tough race. We had a good start, opened up the gap and then lost almost all of the advantage because of a safety car. Still, I gave the car to Robert in good position, but then all turned against us. We need to see what we didn't get right, so it doesn't happen next time. We cannot win every race, for sure, but it's a pity what happened here, because the car was very good, although I am confident that we will come back stronger at next race."

European Le Mans Series – Round 3
Circuit Paul Ricard 4 Hours, 4-6 June 2021
Race Result
1. Rusinov-Colapinto-De Vries (Aurus 01 Gibson) 126 laps
2. Hanson-Aberdein-Gamble (Oreca 07 Gibson) + 6s385
3. Van Uitert-Jamin-Maldonado (Oreca 07 Gibson) +24s272
4. Gommendy-Binder-Rojas (Oreca 07 Gibson) +43s171
5. Delétraz-Kubica-Ye (Oreca 07 Gibson) +51s000
PHOTO: Sergey Savrasov

5 months ago
@Fhabsburg62 @GTWorldChEu @ValeYellow46 @augustofarfus @weerts_charles @SheldonvdLinde @vanthoordries1… https://t.co/Alo6nzivvx