TEAM WRT SHOWS STRONG PACE IN ITS FIA WEC DEBUT AT SPA
TEAM WRT SHOWS STRONG PACE IN ITS FIA WEC DEBUT AT SPA
01/05/2021
It was a positive but unlucky debut in the FIA World Endurance Championship for Team WRT. On its home track of Spa-Francorchamps, the Belgian squad proved competitive in its first-ever outing in the top endurance series, but a clutch problem, which needed a long repair, prevented Robin Frijns, Ferdinand Habsburg and Charles Milesi to materialize into a good result the excellent pace shown throughout the week.
Team Principal Vincent Vosse had mixed feelings at the end of the weekend: "We are, of course, a little bit disappointed by the result, but very happy with the work done by the whole team and the pace shown. We had a good form, and even reached P2 among LMP2 cars in the second stint. Unfortunately, we had that clutch problem and the race was ruined. Nevertheless, we proved competitive and that is the main take-away."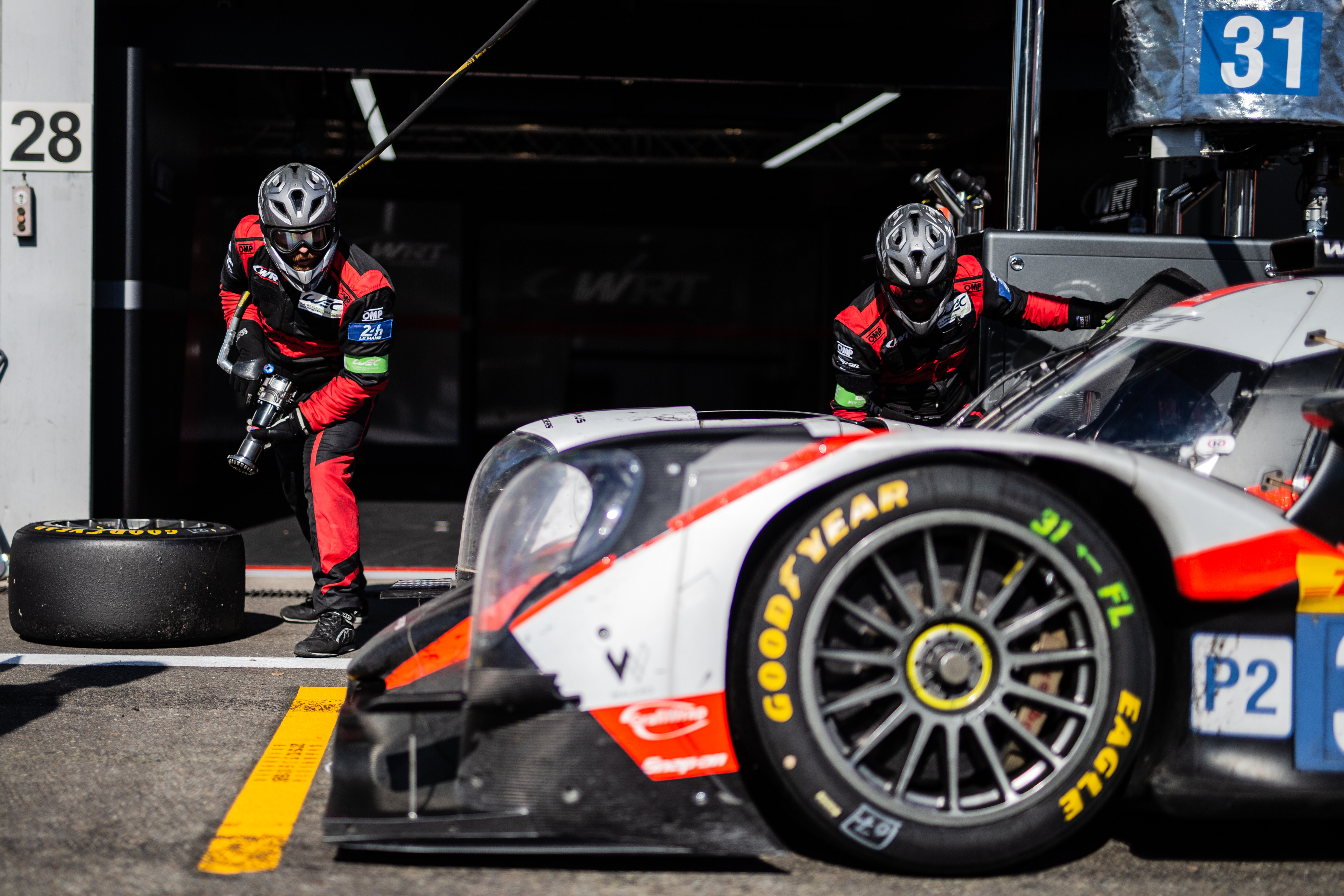 It was a long week of activity at Spa, with the two-day Prologue of the championship taking place on Monday and Tuesday. The Oreca 07 Gibson of the Belgian squad proved competitive since start, always in the top 10 in all the four sessions and peaking at P3 in session 2.
The good form was maintained during the official free practice of the event, with P9 overall in the third session as best result. The first-ever WEC qualifying lived by the team ended with a P13 in the grid (P10 among LMP2 cars).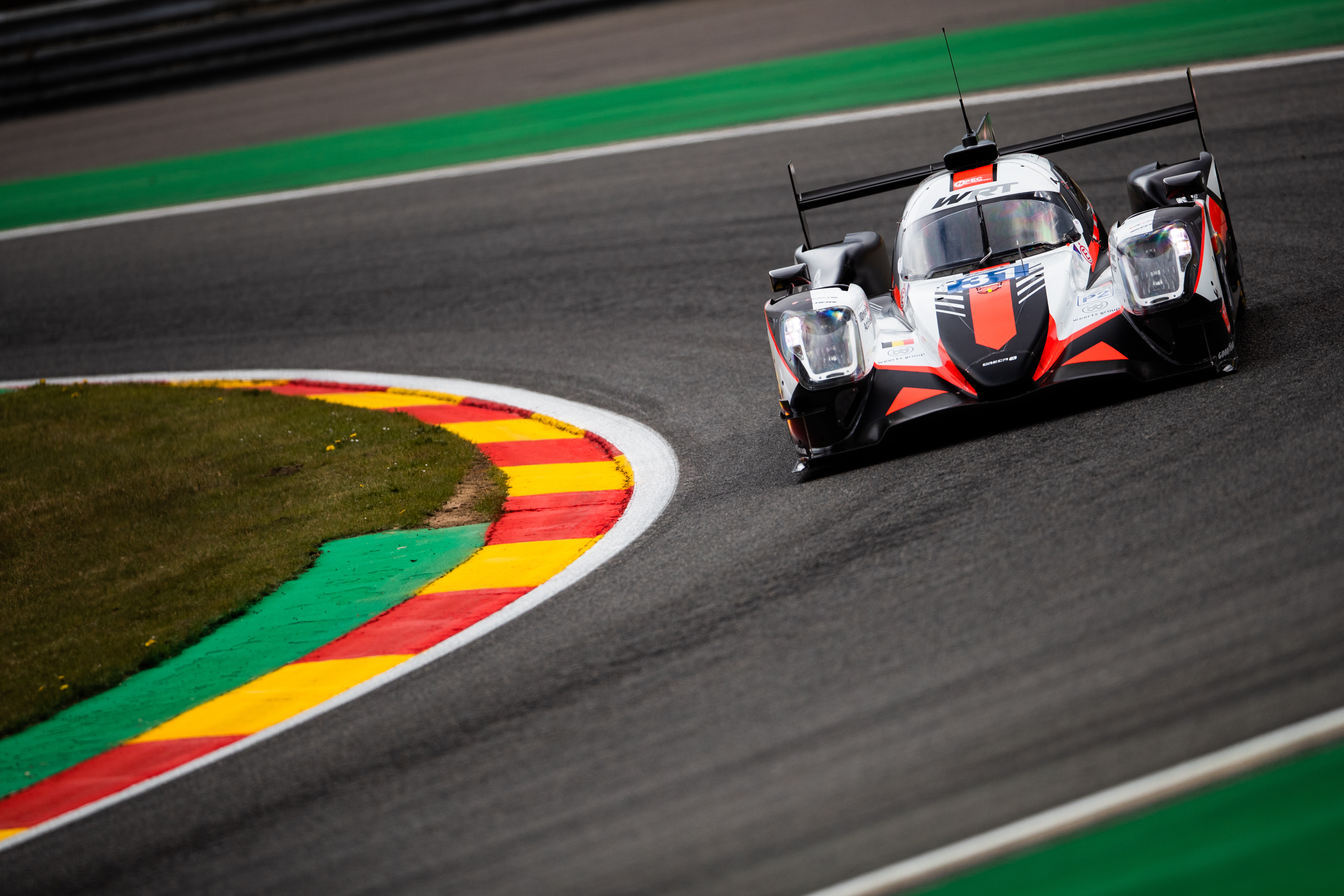 On race day, with great weather, Robin Frijns took a clear start, stabilizing in P9 and mastering some brilliant overtakes at the end of his double stint, which together with a great first pit stop (in lap 40), allowed Ferdinand Habsburg to run in 3rd position (2nd in LMP2) and give life to a nice duel with Da Costa, but a clutch issue emerged at the restart from each pit stop. A first repair of almost 7 minutes was followed by a much longer one during the stints of Charles Milesi, with the car losing over one hour and 35 laps in total. It eventually finished in 29th position overall.
Robin Frijns: "The first one is done, and despite the results, we can be satisfied. We had a relatively poor qualifying, but in the race the pace was good, actually the more we drove, the better it was. In the second stint, with fresh tires, we were really fast. Then there was the clutch problem, but we need to see the positive of all that, which is that we had a good pace."
Ferdinand Habsburg: "Sometimes in racing you have to face adversity and there is no team I have known that deals with it better than Team WRT. We can't deny the weekend didn't go as we wished, but Team WRT is very good at reacting quickly in handling toughness. It's a strong group of people and that's why I race with Team WRT!"
Charles Milesi: "It's a shame that we had that clutch problem, because the pace was strong. We showed we are competitive and a strong team. There were also some smaller issues, so now we have to analyze everything and improve ahead of the next races."

FIA World Endurance Championship – Round 1

Total 6 Hours of Spa, Belgium, 29th April-1st May 2021
Race Result

1. Buemi-Nakajima-Hartley (Toyota GR010 Hybrid) 162 laps
2. Negrão-Lapierre-Vaxivière (Alpine A480G) +1m 07s196
3. Kobayashi-López-Conway (Toyota GR010 Hybrid) + 1 lap
4. Hanson-Scherer-Albuquerque (Oreca 07 Gibson) + 1 lap
5. Davidson-Da Costa-González (Oreca 07 Gibson) + 1 lap
29. Frijns-Habsburg-Milesi (Oreca 07 Gibson) + 35 laps

Next weekend, Team WRT will be committed in the Fanatec GT World Challenge Europe powered by AWS at the season-opener of the Sprint Cup in Magny-Cours, where it will enter three Audi R8 LMS.

PHOTO: Brecht Decancq

5 months ago
@Fhabsburg62 @GTWorldChEu @ValeYellow46 @augustofarfus @weerts_charles @SheldonvdLinde @vanthoordries1… https://t.co/Alo6nzivvx