TEAM WRT DEBUTS IN THE FIA WEC ON HOME SOIL
TEAM WRT DEBUTS IN THE FIA WEC ON HOME SOIL
27/04/2021
A moment that will certainly mark Team WRT's history is around the corner: next weekend the Belgian squad will start its venture in the FIA WEC, the pinnacle of Endurance racing. While a lot of things will be new in this new challenge, one thing will be familiar, the scenery, as it is Spa-Francorchamps hosting the 6-hour race that opens the 2021 championship.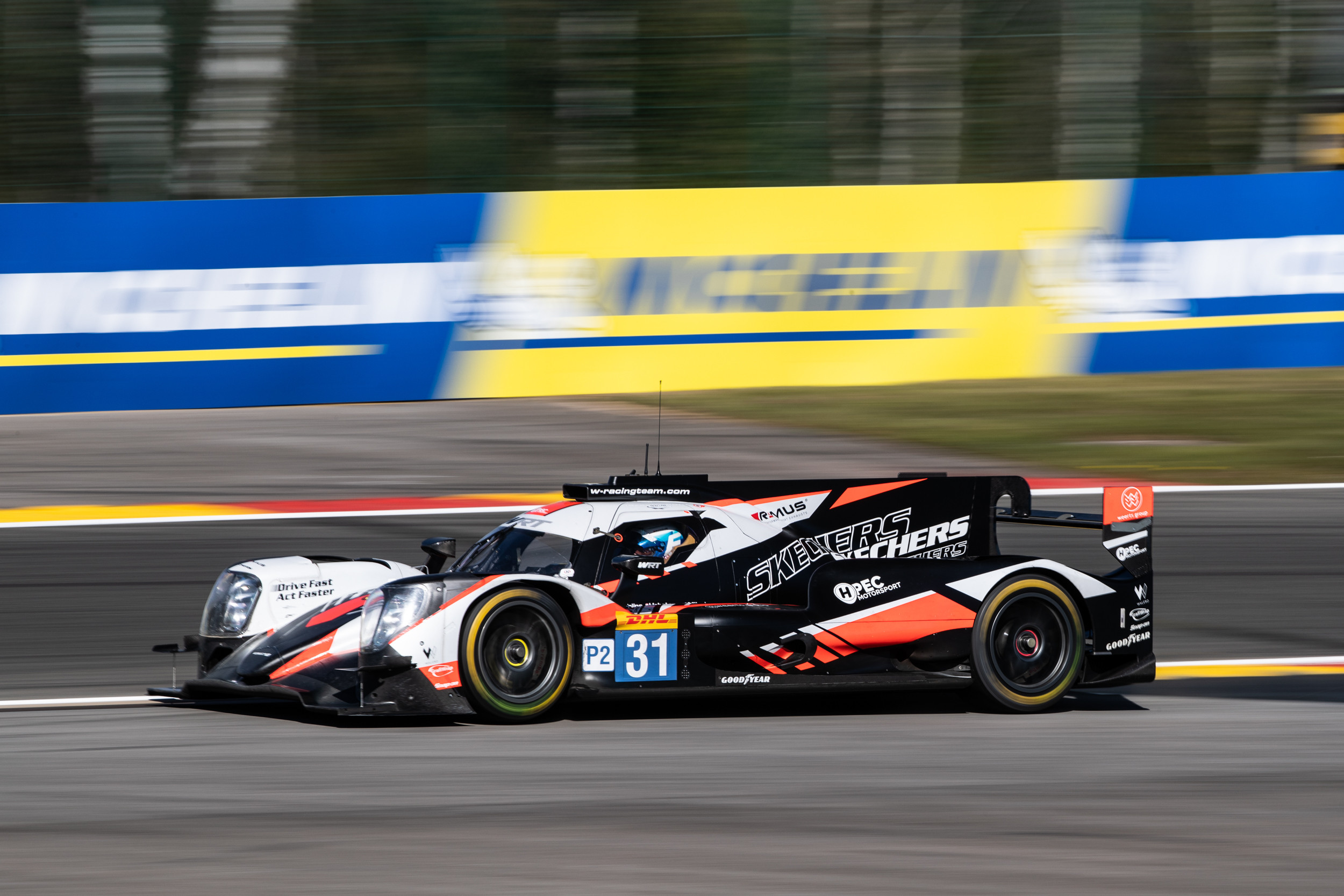 Even without fans attending, the weekend will have the taste of home race, and the squad has arrived to the Ardennes boosted by the successful start of its other LMP programme in the European Le Mans Series, which yielded instant victory in the season-opener at Barcelona one fortnight ago.
In the FIA WEC, Team WRT is entering a similar car, an Oreca 07-Gibson, entrusted to Robin Frijns, Ferdinand Habsburg and Charles Milesi. The first two have already an established relationship with the Baudour-based team (which, in the case of the Dutchman, traces back to 2015), while Milesi is a new recruit and the youngest of the trio. Still, it is the Frenchman that has most experience in racing with LMP2 cars.
Preparation work, on track and at the workshop, has been intense in the last months and the team, led by Jonas Vanpachtenbeke, who was in charge of the DTM programme last year, and sporting director Thierry Tassin, is ready and confident. The two days of the Prologue at Spa are being used to fine-tune both the new operation and the car.
Ahead of a moment dreamt and awaited for a long time,
Team Principal Vincent Vosse
comments:
"It's great to open a new chapter in Team WRT's story! It's a new challenge, a new environment and we have a lot to discover and to learn, although our experience of endurance racing makes that we already feel comfortable in the FIA WEC. We are happy about how our preparation went, and we are ready. You always would like to prepare more and better, but this is the case for everybody, I believe... We have a strong package and three drivers that complement themselves very well. We start the new journey with home race and that also contributes creating a special feeling!"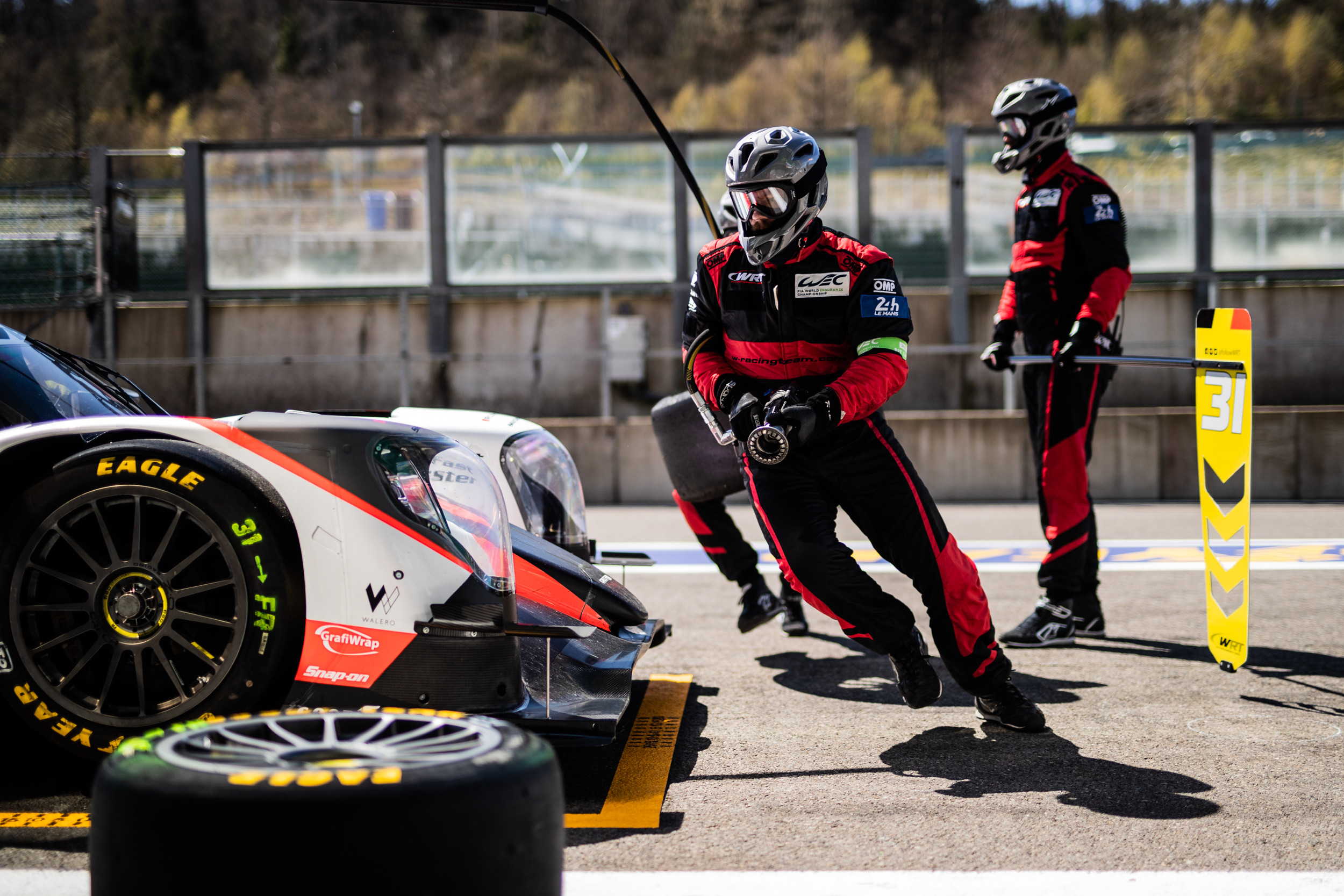 Robin Frijns: "I'm happy to be in Spa for the first race. The weather forecast looks interesting, it should be wet on Friday, with mixed conditions for the race day. I have never driven a LMP car in the wet, so I am curious to see. We feel confident, the team has done a very good job and let's see how this first race goes."
Ferdinand Habsburg: "Last year, in the DTM, Spa was the first race. It is again so this year, as we switch to the FIA WEC, and definitely things are better prepared. It was nice to spend some time with the WRT family in testing and at the workshop, and also to meet some new faces. I think we prepared well for our debut in the FIA WEC, where we will be facing many new challenges, including novelties such as the new Le Mans aero kit and the Hypercars. It will be interesting to fight against faster cars! "
Charles Milesi: "It's first race for me with WRT, which is a very strong team. We have a good squad and the car feels very good, I think we can be competitive. I am very happy with the preparation work we did and we are definitely getting ready."

FIA World Endurance Championship - Round 1
Total 6 Hours of Spa-Francorchamps, Belgium 26 April – 1st May 2021
Timetable (CET)
Thursday 29 April 2021
15:30-17:00 Free Practice 1

Friday 30 April 2021
09:30-11:00 Free Practice 2
14:00-15:00 Free Practice 3
18:40-18:50 Qualifying

Saturday 1st May 2021
13:30-19:30 Total 6 Hours of Spa-Francorchamps
Team WRT entry (Oreca 07 Gibson)
#31 Robin Frijns (NL) - Ferdinand Habsburg (AT) – Charles Milesi (FR)
PHOTO: Brecht Decancq

6 hours ago
Dries Vanthoor replaces René Rast in Fuji (FIA WEC) René will compete in the clashing DTM event at Spa-Francorcha… https://t.co/UlO0kF4yWz