ONE MORE PODIUM TO CLOSE THE SEASON OF TEAM WRT AT KYALAMI
ONE MORE PODIUM TO CLOSE THE SEASON OF TEAM WRT AT KYALAMI
12/12/2020
Team WRT closed the 2020 season with a great podium finish at the Kyalami 9 Hours, the last round of the Intercontinental GT Challenge. Audi Sport drivers Mirko Bortolotti and Frédéric Vervisch and Kyalami-rookie Charles Weerts finished on a high, after an intensely-fought race, and Audi Sport Team WRT fell extremely short from taking the win in an intense finale, made dramatic, like last year, by heavy rain.
In the other Audi Sport Team WRT car, Dries Vanthoor, Kelvin van der Linde and Markus Winkelhock finished 8th after recovering from an unfortunate first lap incident that cost them four laps.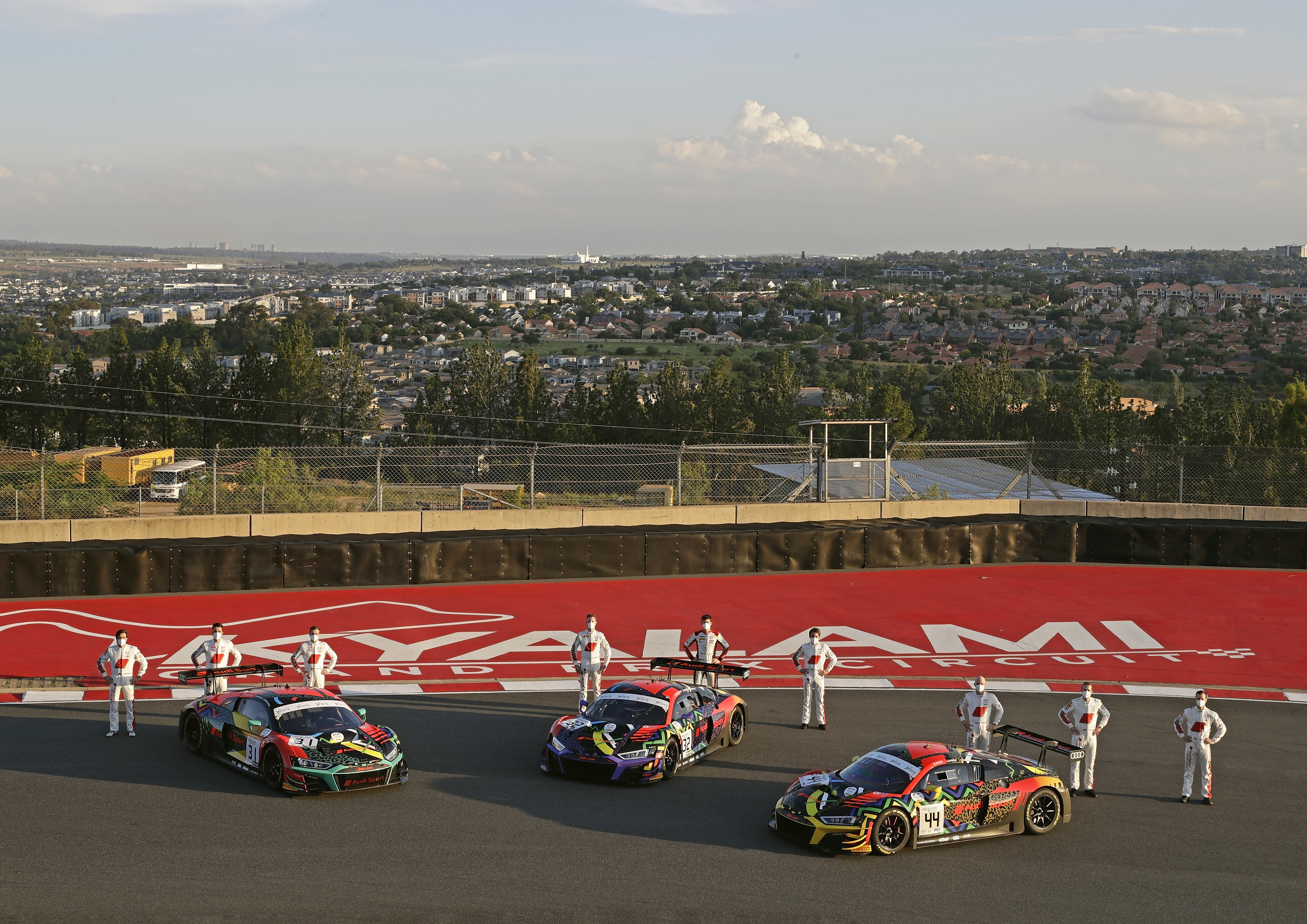 After the race, Team Principal Vincent Vosse commented: "It's nice to finish the season with a great podium, although it's really a pity that we came so close to winning. Still, we did a perfect and faultless race and the engineers just confirmed me that there was nothing we could have done better. So, no regrets and congratulations to the winners. It's just a pity that car #31 lost any chance in the opening lap, but after it recovered very strongly. Car #32 did a very solid race, and I want to point out the great performance of Charles, who has been impressive today and at the level of his five Audi Sport drivers' teammates."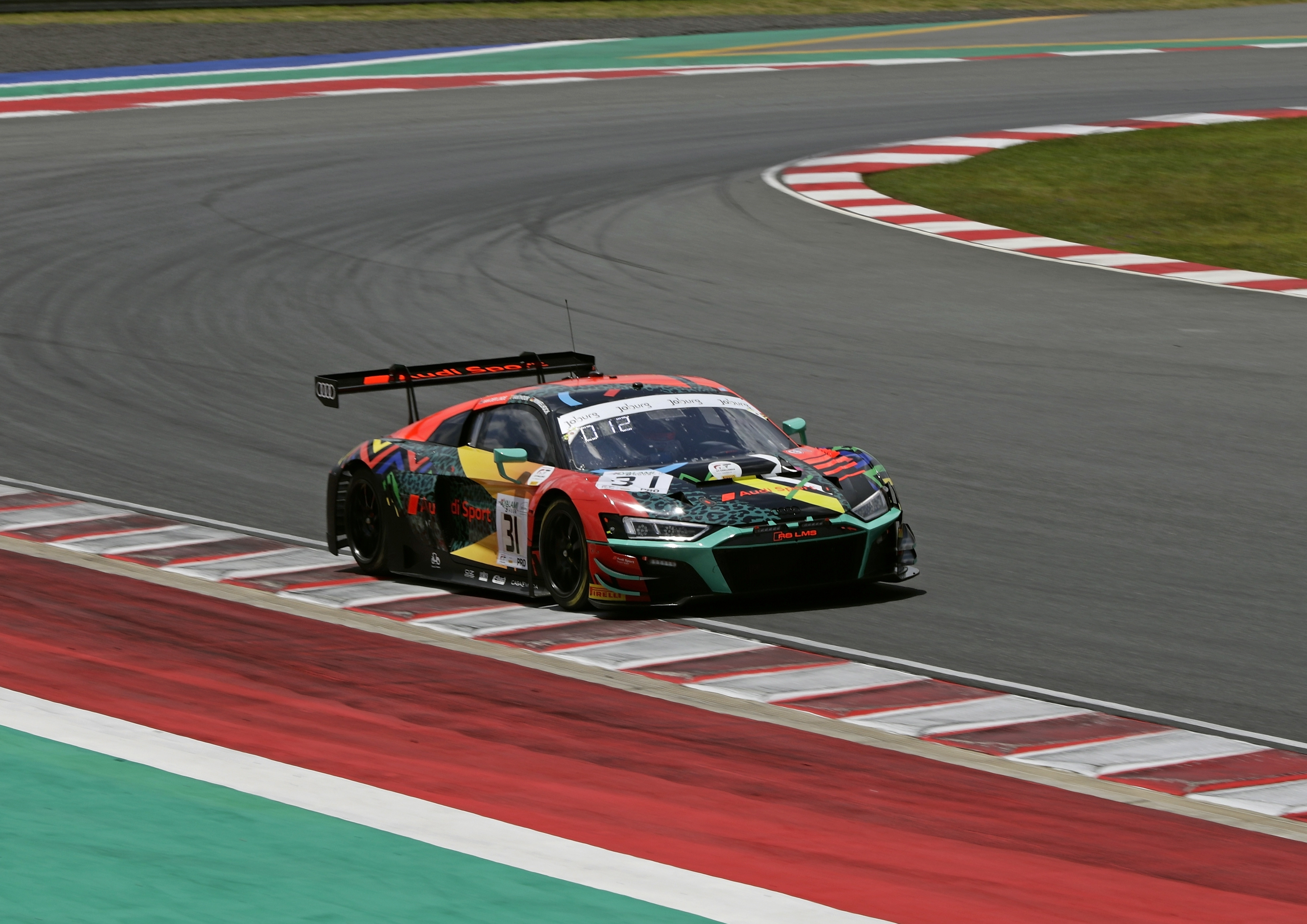 The weekend started with paid test sessions and night practice on Thursday, which proved once again how technical and challenging this track is. In pre-qualifying, car #31 was fifth and car #32 tenth. Unfortunately, both were narrowly out of the Pole Shootout involving the six fastest cars, as they qualified 7th (#32) and 8th (#31).
After the start on Saturday, Frédéric Vervisch in car #32 was 8th, while unfortunately Markus Winkelhock got hit by another car and had to pit for repairs which put car #31 four laps down. The German driver started a charge to recover, taking fastest lap several times, while car #32 had a smoother first part of the race. By the 4-hour mark, Charles Weerts, who performed a long double stint was 6th, closing the gap with the leader consistently, with Kelvin van der Linde up to 9th. With two hours to go, car #32 was a close third, with Mirko Bortolotti at the wheel, while car #31 had climbed up to 8th with Dries Vanthoor.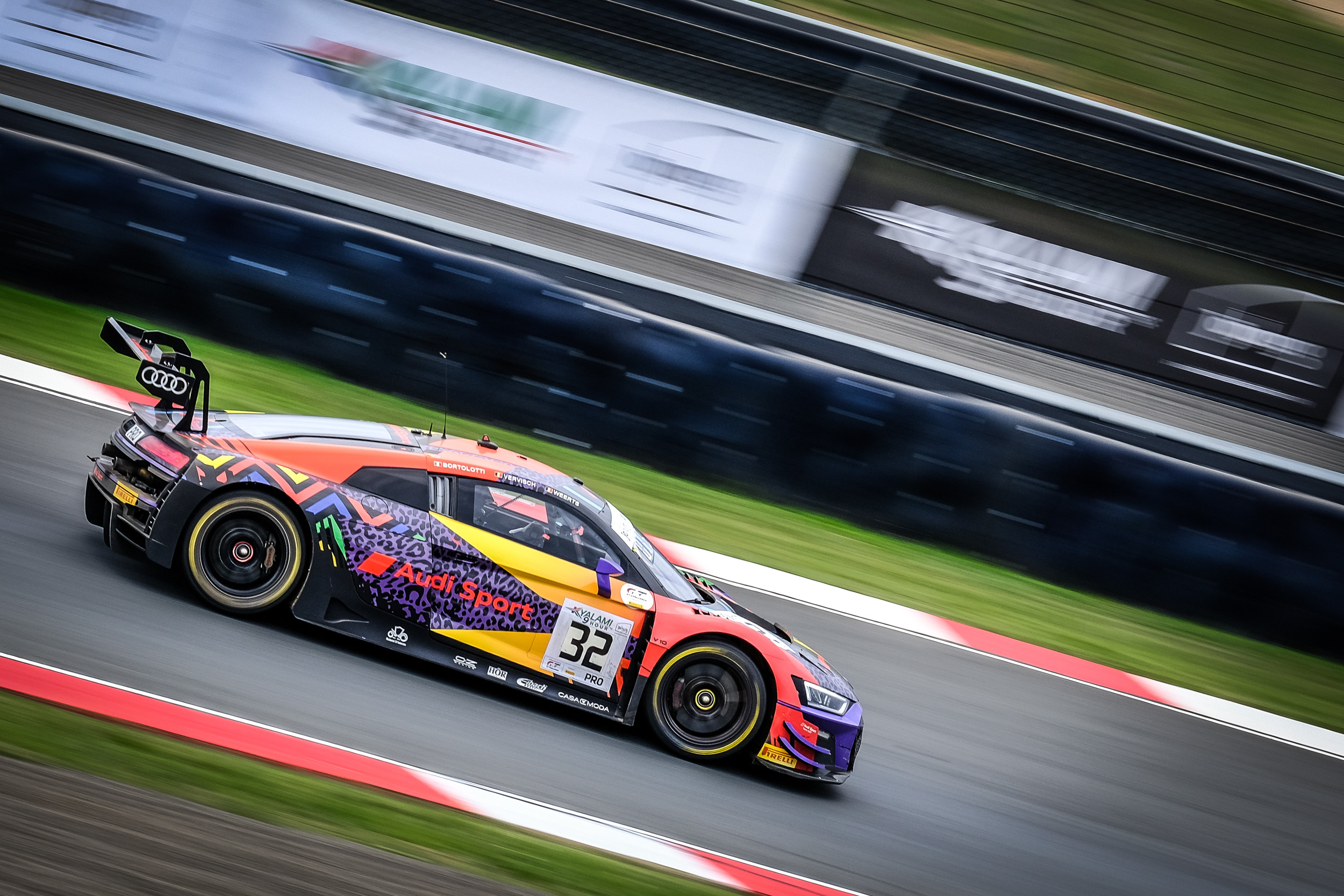 Exactly like last year, the final bit of the race was going to be completely frantic, owing to a violent storm which broke out and forced running behind the safety-car, in total darkness. One hour from the flag, Frédéric Vervisch, exited from the last pit stop abreast the other top win contender and took the lead but had to give back the position to the BMW after the stewards investigated the pit exiting procedure of both cars. With the race not resuming and ending behind the safety-car, the positions remained frozen…
Frédéric Vervisch: "P2 is actually a good result, given how competitive the field was. The car was good and we accomplished a faultless race, getting very close to victory. It's one meter which did the difference…When it started to rain, it was very difficult to stay on track and to see anything, there was a lot of water on the surface, I don't remember having ever seen such conditions."
Charles Weerts: "It was a tough weekend but a good race. Some of our rivels had better pace, especially in qualifying, but in the race things leveled and we really did a very good job: great car, no mistakes. So, I am happy with P2, although there is always a little bit of disappointment when you miss victory for so little. It means we will have room for improvement when we come back next year!"
Dries Vanthoor: "It's unlucky what happened to Markus at the beginning of the race, it wasn't smart acting from the other guy, but that's racing… The only thing that I can say is that it was a pity, because the car was very good today…"
Kelvin van der Linde: "It wasn't our day today, but I am very proud of the team, we kept fighting throughout the race after the unlucky event in first lap, carrying on to doing it the best we could. It just proves what the spirit is at Team WRT. I hope I will have again the pleasure to race with them."

Intercontinental GT Challenge – Round 4
Kyalami 9 Hours, South Africa,10-12 December 2020
Race results:
Farfus-Catsburg-S.van der Linde (BMW M6) 277 laps
Bortolotti-Vervisch-Weerts (Audi R8 LMS) + 0s220
Pilet-Jaminet-Campbell (Porsche 911 R) + 1s731
Farnbacher-Baguette-van der Zande (Honda NSX) + 3s054
Niederhauser-Drudi-Haase(Audi R8 LMS) +51s090
8. K.van der Linde-D.Vanthoor-Winkelhock (Audi R8 LMS) + 2 laps

PHOTO: Audi Sport

7 hours ago
TEAM WRT TAKES SENSATIONAL MAIDEN WIN IN ELMS AT DEBUT RACE IN BARCELONA Read more >> https://t.co/cW146r14Yq ⠀ 📸… https://t.co/C8Q38Hm9iT