MORE TITLES AT STAKE FOR THE BELGIAN AUDI CLUB TEAM WRT AT THE PAUL RICARD IN THE GTWCE FINALE
MORE TITLES AT STAKE FOR THE BELGIAN AUDI CLUB TEAM WRT AT THE PAUL RICARD IN THE GTWCE FINALE
12/11/2020
The European GT3 season is coming to an end with the traditional 1000 kms race at the Circuit Paul Ricard, to be held at a quite unusual date given the reshuffled 2020 calendar. The round will conclude a very intense programme of 25 racing events in 17 weekends since the end of July for Team WRT.
The Belgian Audi Club Team WRT travels to Southern France for the last round of the Endurance Cup of the GT World Challenge Europe with its standard three-car entry and line-ups, and with much at stake. After conquering the two titles in the Sprint Cup, the Belgian squad is in the race, with varying possibilities, for the Teams' and Drivers' crowns in both the Endurance Cup and the overall GTWCE.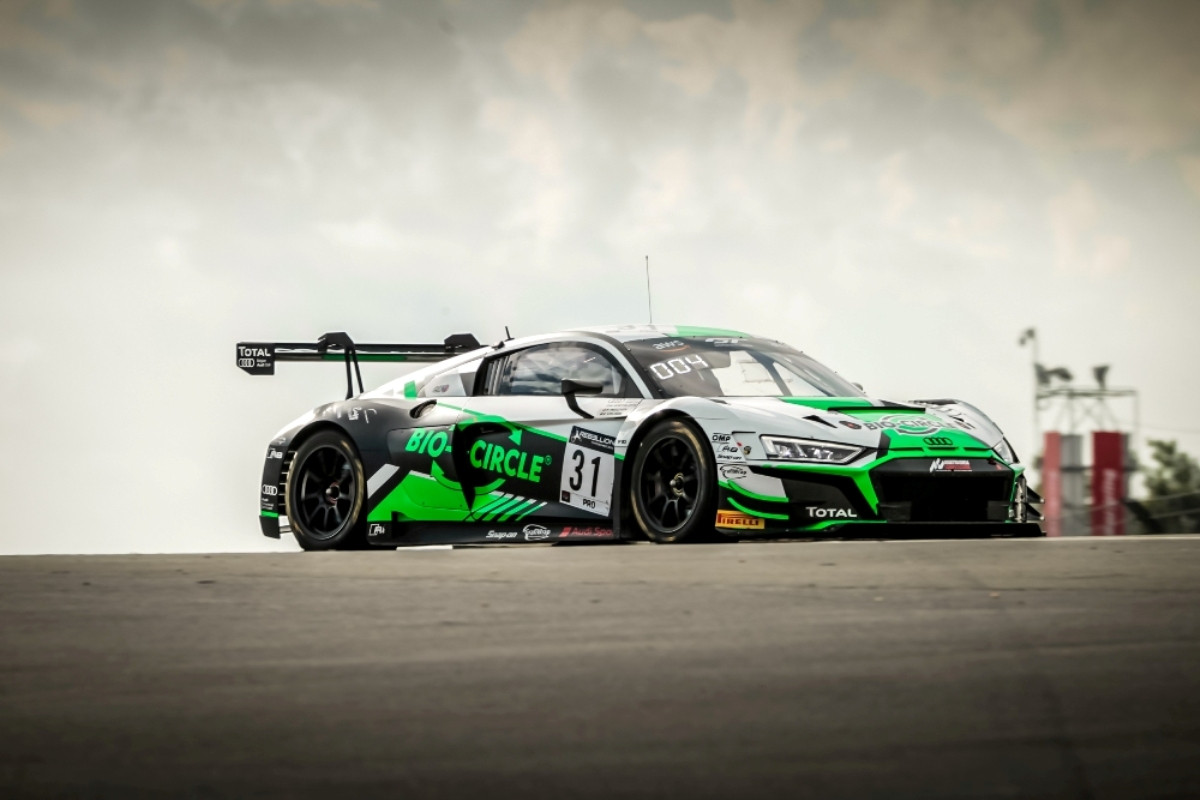 In the Endurance Cup, the situation is challenging, as the team lies 6th in the Teams' standings and its better-placed drivers, Audi Sport drivers Kelvin van der Linde and Mirko Bortolotti (who will be associated, as usual, with Rolf Ineichen), are 5th, but the difference in points with the leaders is not huge, -14 and -12, respectively. Considering also that the longer (1000 kms) race at Circuit Paul Ricard gives extra points (according to the scale 33-24-19, etc), still many things are possible. Things look better in the Teams' standings of the overall GTWCE, where the Belgian Audi Club Team WRT leads by 4 points, while Charles Weerts and Audi Sport drivers Dries Vanthoor and Christopher Mies face the toughest challenge in the Drivers' rankings, where they lay third but 24 points away from the top.
The third Audi R8 LMS of the Belgian squad will be entrusted, as customary, to Rik Breukers, Benjamin Goethe and Stuart Hall, and entered in the Silver Cup, where they will try to fight for a good result free from championship considerations.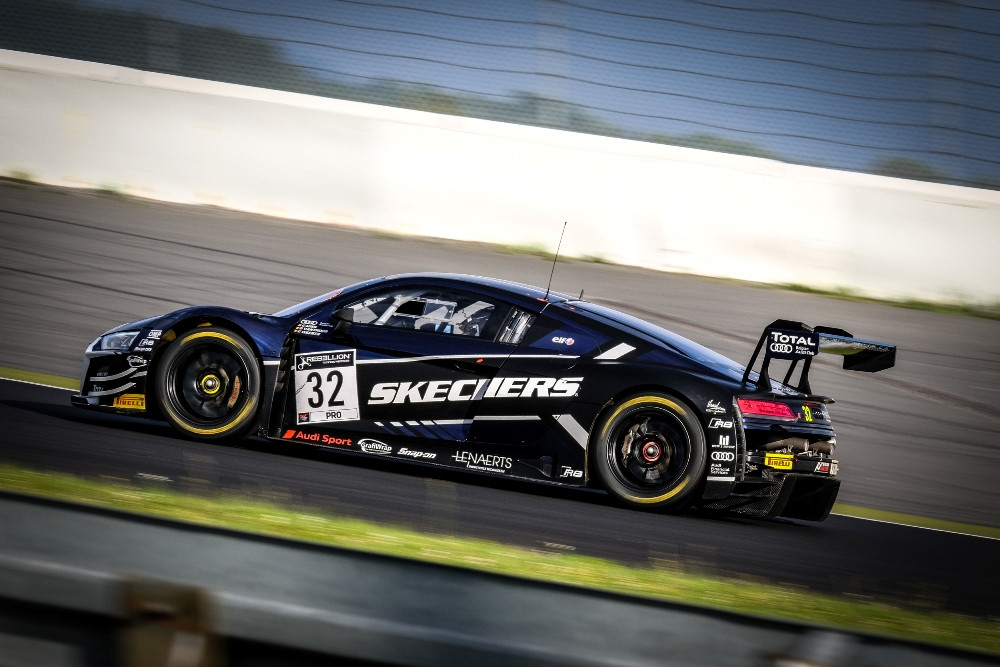 Ahead of the French rendez-vous, which will take place on a compact 2-day format, Team Principal Vincent Vosse commented: "It's the end of the season in Europe, and it is quite a satisfaction to have been able to have such a nice season, from a sporting point of view, given the circumstances. It is a success in itself to have been able to organize races this year and sincere credit for that must be given to SRO and to all organizers who have been able to run their series almost normally. We go to France in a position to conquer more titles, and this is very motivating. As always, we are completely determined to do well, and regardless of what happens in the title fights, which always depend on many variables, it will be very nice to win the race."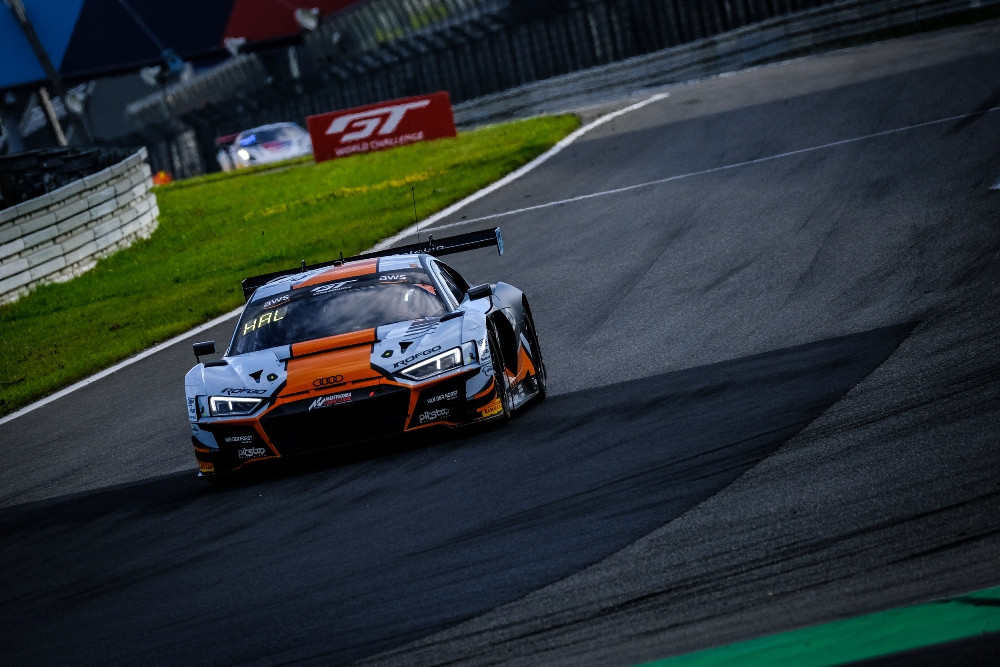 Dries Vanthoor: "It's the last race of the season in Europe and I look forward to race again with Charles and Chris. Paul Ricard could be quite promising, as it is a nice track, where we have done well in the past, although the long straight has always been a challenge for our cars. We can still win in both Drivers' championships, so let's hope in a clean and smooth race. What is most important is to finish with a very good result for the team."
Charles Weerts: "Paul Ricard is a track where I much enjoy driving, and I have very good memories of last year, when I had a very strong start of the race. With Dries, we still have some things to fight for, so we will give it all and we'll try to make it work."
Kelvin van der Linde: "After Spa, which was a big disappointment for the whole team, we are all looking forward to finish the GTWCE season on a high. Let's hope we can bounce back and end the season as we started it at Imola. It's again a long race, with a bit of night at the end, and I really look forward to it."
Benjamin Goethe: "I am excited ahead of this final race. We haven't had the best of seasons so far, let's hope that luck is on our side and we can finish it on a high."

GTWCE Endurance Cup – Round 5
Paul Ricard 1000 kms, Le Castellet, France, 14-15 November 2020
Timetable (all in local time = CET)
Saturday 14 November 2020
08:00-09:30 Free Practice
13:15-14:45 Pre-qualifying
17:20-18:20 Qualifying (1-2-3)

Sunday 15 November 2020
11:45-17:45 Race (1000 kms – 6 hrs max.)

Belgian Audi Club Team WRT (Audi R8 LMS)
#31 Mirko Bortolotti (IT) – Rolf Ineichen (CH) - Kelvin van der Linde (ZA) Pro
#32 Christopher Mies (DE) - Dries Vanthoor (BE) – Charles Weerts (BE) Pro
#33 Rik Breukers (NL) – Benjamin Goethe (DE) – Stuart Hall (GB) Silver
5 months ago
@Fhabsburg62 @GTWorldChEu @ValeYellow46 @augustofarfus @weerts_charles @SheldonvdLinde @vanthoordries1… https://t.co/Alo6nzivvx