TEAM WRT AIMING AT FINISHING ON A HIGH THE DTM AND ADAC GT SEASONS
TEAM WRT AIMING AT FINISHING ON A HIGH THE DTM AND ADAC GT SEASONS
05/11/2020

The odd 2020 season is coming to an end for two of the programmes in which Team WRT has been involved this year. As per tradition, the DTM will hold its season's finale at Hockenheim, but it will be a very special and emotional event, as the series will say farewell to the impressive Class 1 cars. WRT Team Audi Sport, after the excellent results in recent rounds, will seek to finish his second year in the series in style.
The season-closer of the ADAC GT Masters will be held at Oschersleben, and Team WRT aims at closing on a high its maiden full campaign in one of the top GT3 series around the world.
Ahead of this important double German weekend, Team Principal Vincent Vosse commented: "We are going to live quite an historic event at the DTM finale at Hockenheim. Not only the title is going to be decided there, but it will mark the end of the Class 1 car era, in which we have had the privilege to compete for two years. Our objective is to continue the positive trend of the last rounds and finish with further progress. In the ADAC GT Masters, we cannot say that we have been very lucky recently, so it will be nice and important to finish with a very good result."

DTM
History will be written at Hockenheim, as the current Class 1 cars, introduced in 2014, will contest their last race before becoming an object of nostalgia and veneration for teams, drivers and fans. In this emotional context, three Audi drivers, René Rast, Nico Müller and Robin Frijns will be fighting for the 2020 title.
WRT Team Audi Sport will certainly approach the season-closer with the wish that the season ... could have continued for another while, as it has been collecting significant achievements in the last rounds at Zolder and the Lausitzring. The harvest of points, with the three drivers, has been unprecedented and has included the team's first pole position and first podium, placing the Belgian squad in sixth position in the Teams' standings. The objective at the Hockenheimring is to continue the trend and finish the season with an even better team result.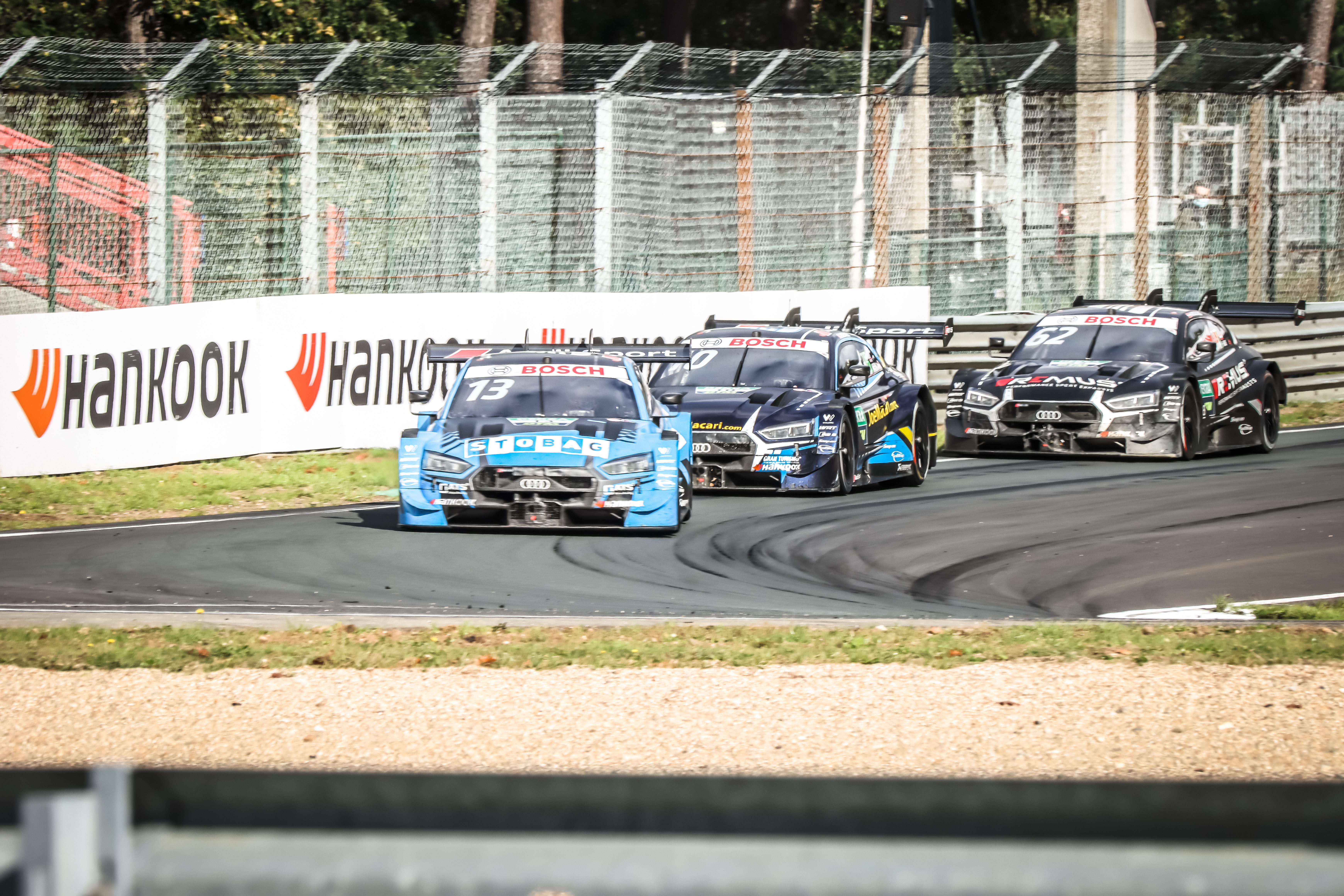 Ferdinand Habsburg: "It's the final countdown! One more chance to enjoy what has been a season never to forget with my WRT family."
Harrison Newey: "It will be a really sweet-and-sour one, as I really enjoyed the season and it is sad it comes to an end. It is also the end of an era and of cars that are awesome machinery. At the same time, it is exciting to see the DTM moving forward to 2021. We come from a couple of good races and I look forward to Hockenheim, which we know well. I hope that everything comes together and we can have a good result to finish on a high for the whole team and the girls and guys who have done a tremendous job."
Fabio Scherer: "The last race of a season is always special, but this one looks a bit more bizarre. It's the last time that the DTM is going to race with the Class 1 cars. Once again, an era is going to come to an end, and as driver of WRT Team Audi Sport, I will be right in the middle of it. I have never driven a car that provides so much driving pleasure than the Audi RS 5 DTM. In Zolder, we showed what we are capable of, and I would like to build on that achievement. In normal circumstances, given the proximity of Switzerland, many fans would have come. This time, they will watch on TV but I hope a lot of them will keep fingers crossed for me, and I will do my best in the final round."

DTM – Round 9
Hockenheimring, Germany, 6-8 November 2020
Timetable (All times = CET)
Friday 6 November 2020
13:00-13:45 Free Practice 1
16:20-16:50 Free Practice 2
Saturday 7 November 2020
10:30-10:50 Qualifying Race 1
13:33-14:28 + 1 lap Race 1
Sunday 8 November 2020
10:30-10:50 Qualifying Race 2
13:33-14:28 + 1 lap Race 2
WRT Team Audi Sport entries (Audi RS 5 DTM)
#10 Harrison Newey (GB)
#13 Fabio Scherer (CH)
#62 Ferdinand Habsburg (AT)

ADAC GT Masters
It will be the Oschersleben Motorsport Arena, the 3.667 track built near Magdeburg after German reunification that will host the season-closer of the ADAC GT Masters. Team WRT started its maiden campaign in the highly-acclaimed German GT3 series with a win at the Lausitzring and aims at finishing in equal fashion.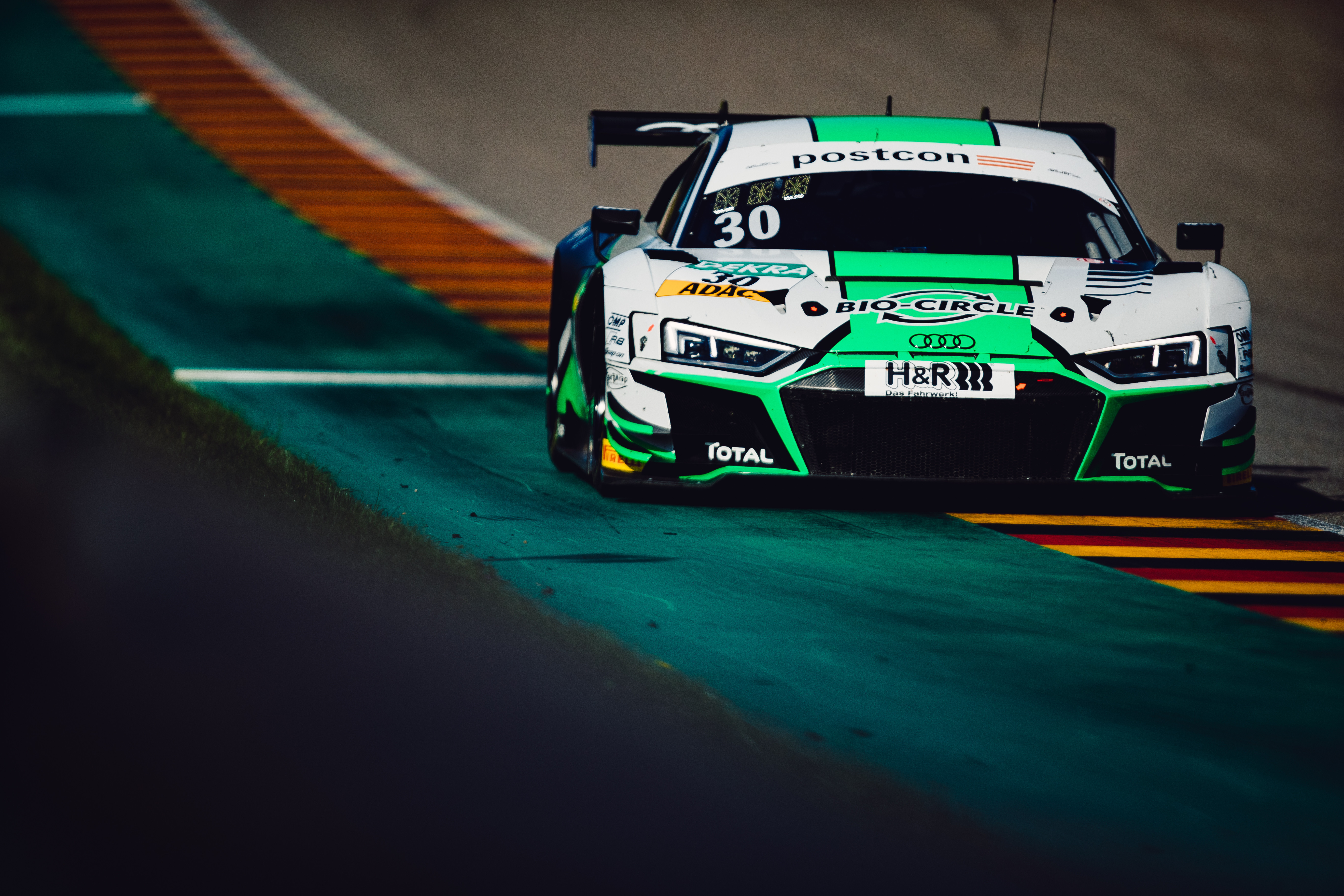 The team has suffered some set-backs in recent rounds and has never raced at Oschersleben in GT3, but is determined to do well and build on the pole position conquered last week at the Lausitzring, where it led Race 2 for two-thirds of the running. Charles Weerts and Audi Sport driver Dries Vanthoor will be, as usual, at the wheel of the Skechers-livered car #32, while Mirko Bortolotti and Rolf Ineichen will again be at the wheel of car #30 sporting the Bio-Circle colours.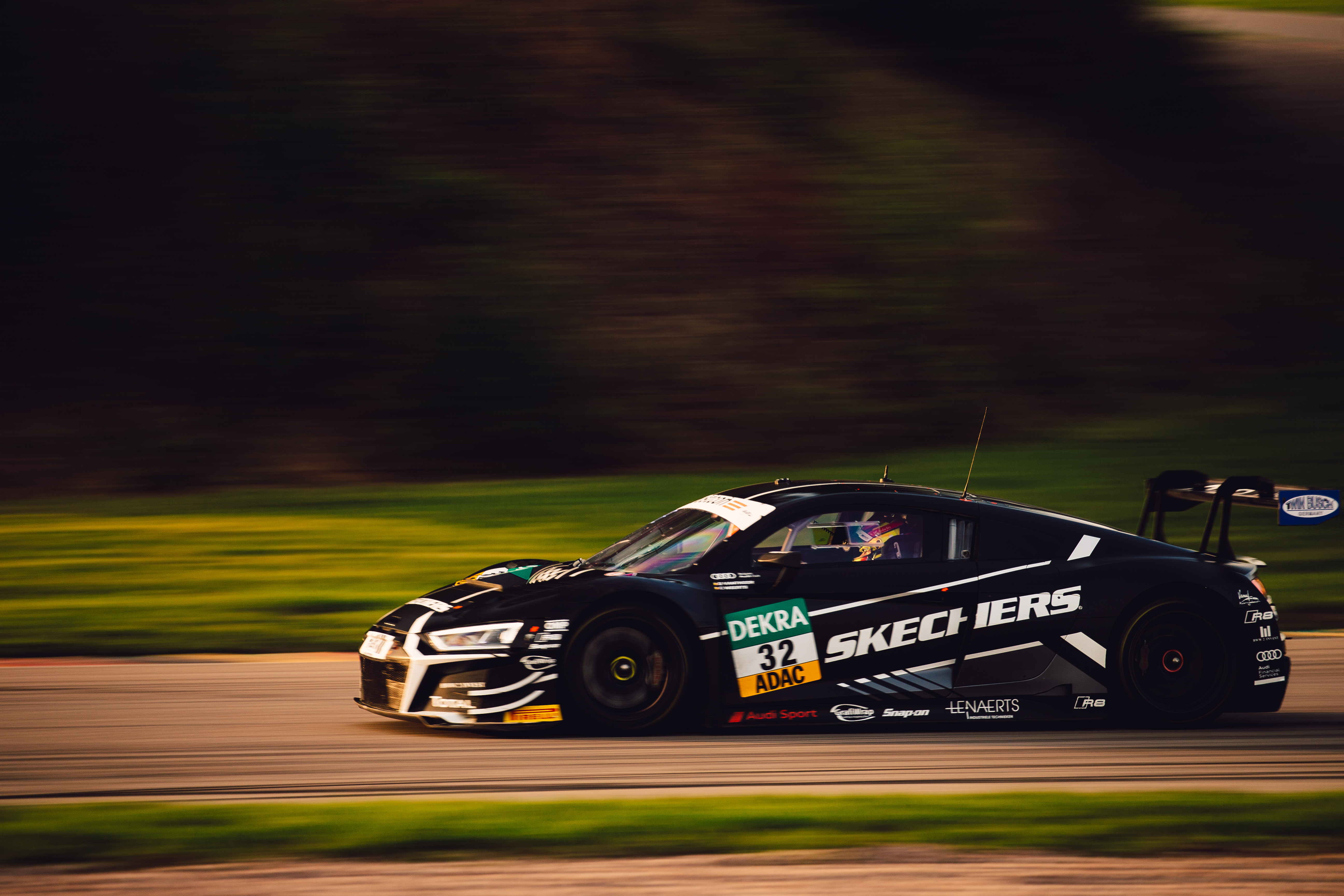 Dries Vanthoor: "Oschersleben is a nice track, I have good memories there. It hasn't been an easy end of the season, but let's aim at finishing on a good note."
Charles Weerts: "It's quite some time I haven't been racing at Oschersleben, but hopefully we can be quick there, do well and finish the season with a good result."
Mirko Bortolotti: "Back to the ADAC GT Masters for the first time since Hockenheim and looking forward to the last round of the season with Rolf. We'll try to finish on a good note with the aim to score points in both races."

ADAC GT Masters – Round 7
Oschersleben Motorsport Arena, Germany, 6-8 November 2020
Timetable (all in local time = CET)
Friday 6 November 2020
10:15-10:45 Free Practice 1
13:45-14:35 Free Practice 2
Saturday 7 November 2020
08:45-09:15 Qualifying 1
13:15-14:15 Race 1 (1 hr)
Sunday 8 November 2020
08:30-09:00 Qualifying 2
13:10-14:10 Race 2 (1 hr)
Team WRT entries (Audi R8 LMS)
#30 Mirko Bortolotti (IT) – Rolf Ineichen (CH)
#32 Dries Vanthoor (BE) – Charles Weerts (BE)

PHOTO: Alexandre Epping de Barros, Michele Scudiero

19 hours ago
Team spirit 👊🏻 ⠀ #WRT #AudiSport #GTWorldChEu #IntGTC #Spa24h https://t.co/Tg8JGo6fO2