POLE AND MANY LAPS IN THE LEAD FOR TEAM WRT IN AN UNLUCKY WET OUTING AT THE LAUSITZRING IN THE ADAC GT
POLE AND MANY LAPS IN THE LEAD FOR TEAM WRT IN AN UNLUCKY WET OUTING AT THE LAUSITZRING IN THE ADAC GT
01/11/2020
Rain and penalties characterized the sixth round of the ADAC GT Masters, held in the shorter version of the Lausitzring, and Team WRT paid tribute to both. Still, the Belgian squad was able to take pole position for Race 2, thanks to Frédéric Vervisch, who shared the wheel with Benjamin Goethe, the youngest driver taking part to the event. They led most of Race 2 but finished P8 after a drive-through.
The other car of series regulars Dries Vanthoor and Charles Weerts was less lucky, leaving Germany with no points.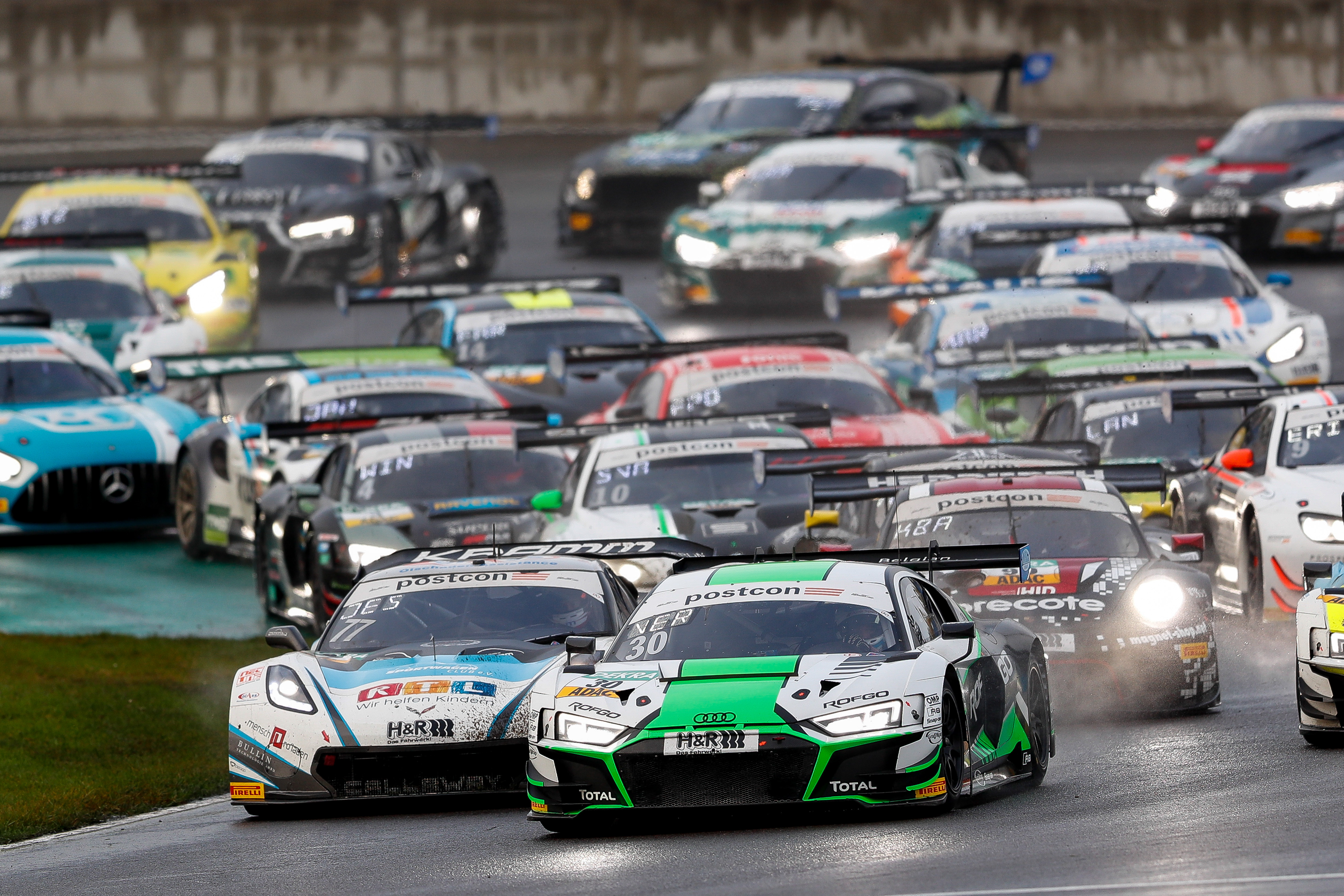 It was definitely a wet weekend in the Brandeburg Land and that probably didn't play in favour of the Audi R8 LMS of Team WRT, which were beyond the top-20 in free practice, with the exception of car #30 posting P7 in Free Practice 2. Qualifying for Race 1 was equally frustrating, with Charles Weerts taking P15 and Benjamin Goethe P29.
Again on a wet track, Race 1 saw Charles Weerts going wide into the grass during lap 1, as a consequence of first lap fighting, which dropped him in P22, right behind Goethe, at the end of first lap. From there, Weerts recovered to 16th before having to serve a drive-through because of a contact with a rival, while Goethe lost some positions. After the pit stops, Dries Vanthoor climbed back through the field to cross the line 11th, with Frédéric Vervisch gaining also a few positions up to P20. Unfortunately, both cars, among many others, saw a delayed drive-through (30 seconds) added to their times because of infringements under yellow, which relegated them at the bottom part of the result sheet.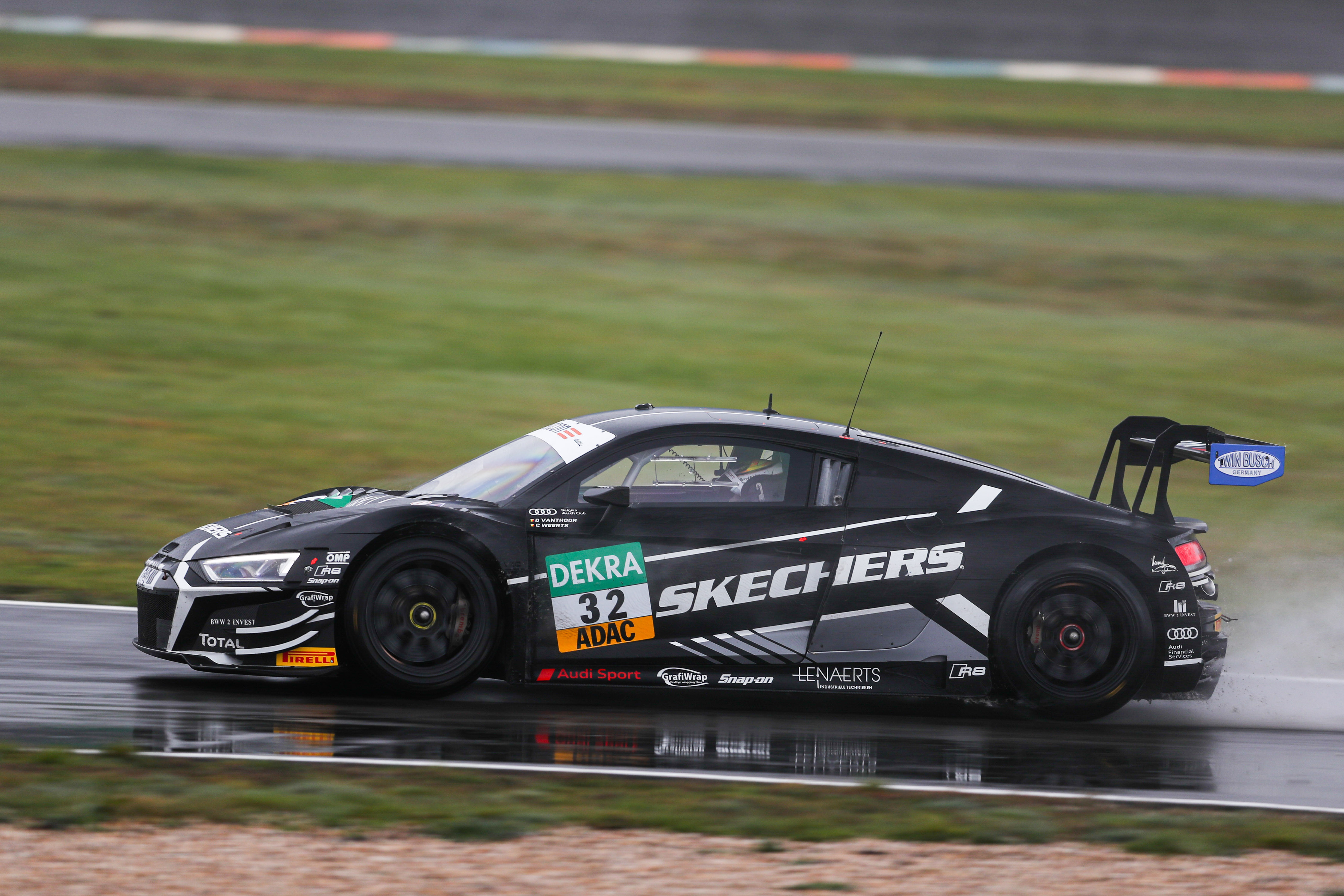 On Sunday, Qualifying 2 yielded a superb pole position, as Frédéric Vervisch chose the perfect moment (before rain started to fall again) to post the best lap time, contrarily to Dries Vanthoor, who qualified 22nd.
In the race, Vervisch kept the advantage in the initial laps and Benjamin Goethe also did an excellent stint, keeping the lead through his stint. Benjamin Goethe, the youngest driver in the grid, continued the excellent work up to the 2/3 mark of the race before the car's chances of victory were dashed by a drive-through for a pit stop infringement. Car #30 eventually took P9. There was even less luck for car #32: Vanthoor had climbed back into the top-15 from the back of the grid before a contact with a BMW cost him a drive-through. Charles Weerts was also climbing up positions in his stint when he was involved in a contact, rejoining at the back and receiving a post-race drive-through, which meant a final P26 for the Belgian duo.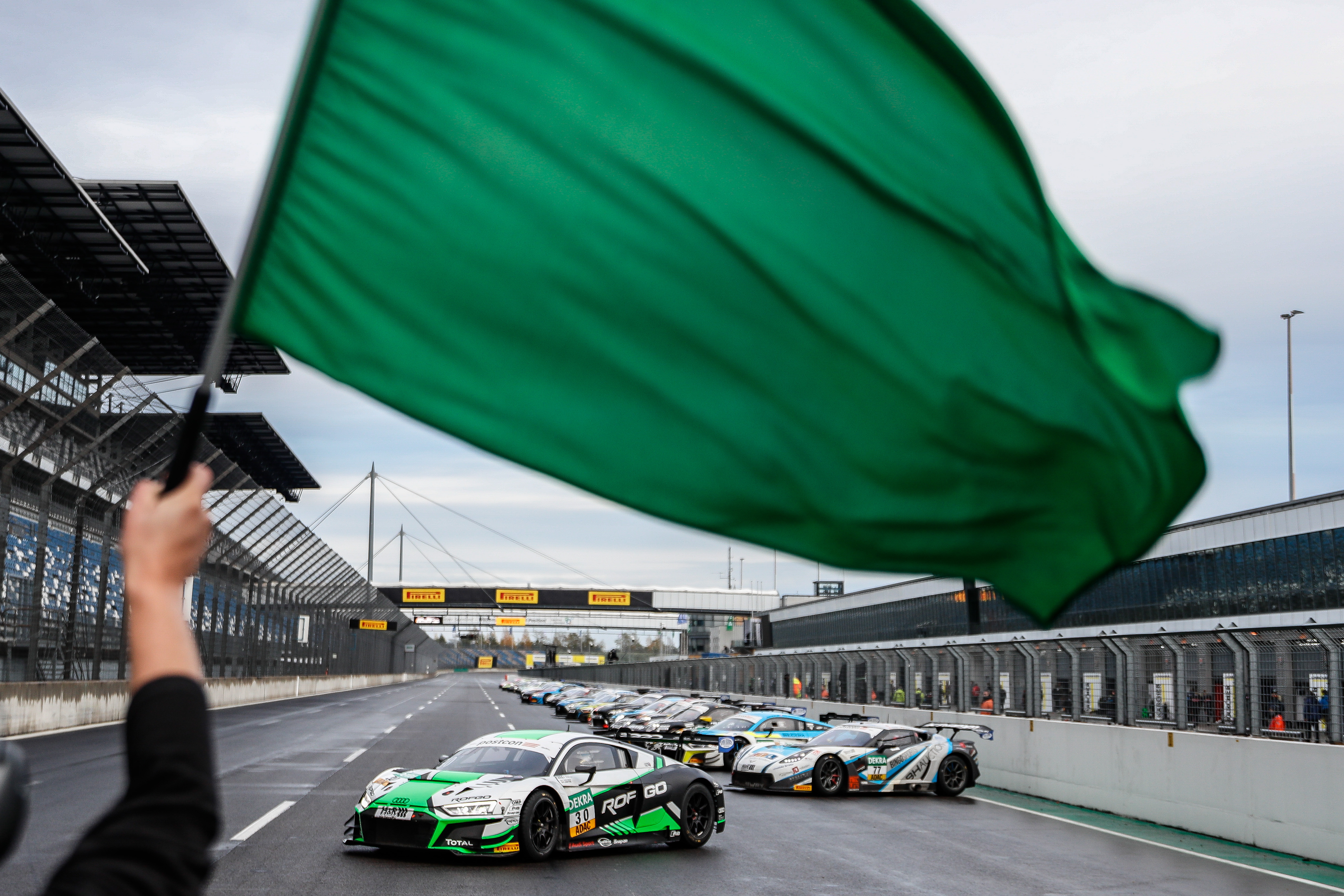 Dries Vanthoor: "It was a really bad weekend, it is very silly how everything went. Let's move to the next one."
Charles Weerts: "A really bad weekend, it is a pity, because I think we had a race pace allowing us a strong result. It's a big shame and I must say I do not fully understand some of the decisions..."
Benjamin Goethe: "I have mixed feelings right now. It's nice to finish in the top-10, but a shame to have gotten a drive-through while leading. We could have had a much better result, but I am happy of my progress throughout the weekend, as I was struggling a bit in the rain on Saturday, and I thank the entire team for the excellent work and the support."
Frédéric Vervisch: "It was really great to get the pole ahead of Race 2, it is my first one with Team WRT. Our strategy for Race 2, on a drying track, was working well, and Benjamin did a wonderful job. It was a pity to get that penalty."


ADAC GT Masters – Round 6
Lausitzring, Germany, 30th October-1st November 2020
Race 1 Results:
Hofer-Haase (Audi R8 LMS) 28 laps
Dontje-Götz (Mercedes-AMG) + 0s147
R.Renauer-Bachler (Porsche 911 R) + 1s450
Fittje-Jahn (Porsche 911 R) + 2s727
Niederhauser-K.van der Linde (Audi R8 LMS) + 4s164
23. Goethe-Vervisch (Audi R8 LMS) +43s834
24. Vanthoor-Weerts (Audi R8 LMS) +1m07s332
Race 2 Results:
Wishofer-Boccolacci (Audi R8 LMS) 31 laps
R.Renauer-Bachler (Porsche 911 R) + 4s609
A.Renauer-Asch (Porsche 911 R) + 5s017
Stolz-Engel (Mercedes-AMG) + 7s336
Dontje-Götz (Mercedes-AMG) +13s322
9. Goethe-Vervisch (Audi R8 LMS) + 38s878
26. Vanthoor-Weerts (Audi R8 LMS) +1m36s411

PHOTO: ADAC GT Masters

5 months ago
@Fhabsburg62 @GTWorldChEu @ValeYellow46 @augustofarfus @weerts_charles @SheldonvdLinde @vanthoordries1… https://t.co/Alo6nzivvx