ADAC GT: TEAM WRT BACK TO THE LAUSITZRING FOR MORE SUCCESS
ADAC GT: TEAM WRT BACK TO THE LAUSITZRING FOR MORE SUCCESS
29/10/2020
The international GT3 season continues relentlessly: the Total 24 Hours of Spa have been just 'digested' and a great part of the category's elite will gather again at the Lausitzring for the sixth round of the ADAC GT Masters, the highly-reputed German GT3 series.
Team WRT will be present with its two cars, hoping to repeat the success obtained there end of July, with a driver line-up reshuffled by half.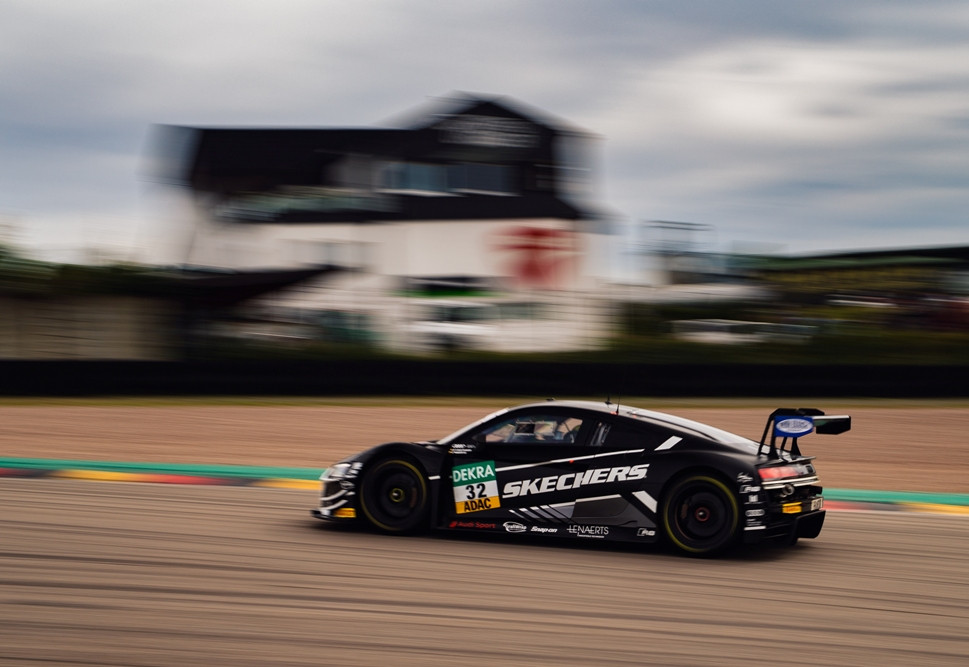 Charles Weerts and Audi Sport driver Dries Vanthoor, who drive the Skechers-livered car #32 of the Belgian squad, took victory in Race 2 at the season-opener end of July, but on a different configuration of the track in Brandeburg. Then, it was the shorter (3.442 km) layout that was used, this time it will be the longer one (4.570 km), characterized by a very technical succession of straights and corners of all radius. Hopefully, the Audi R8 LMS will be equally competitive on both designs.
There will be a change of drivers in car #30, usually driven by Mirko Bortolotti and Rolf Ineichen. While the Italian is still recovering from a bad flu, the Swiss, in the current well-known circumstances, has had to give priority to his business duties. They will be replaced by young German star Benjamin Goethe, a regular WRT driver in the GTWCE Endurance Cup, and Audi Sport driver Frédéric Vervisch, fresh from a fantastic podium finish at Spa. The Belgian had already subbed for Bortolotti in the ADAC GT Masters, at the Sachsenring, as the Italian had a date clash with the Indy 8 Hours.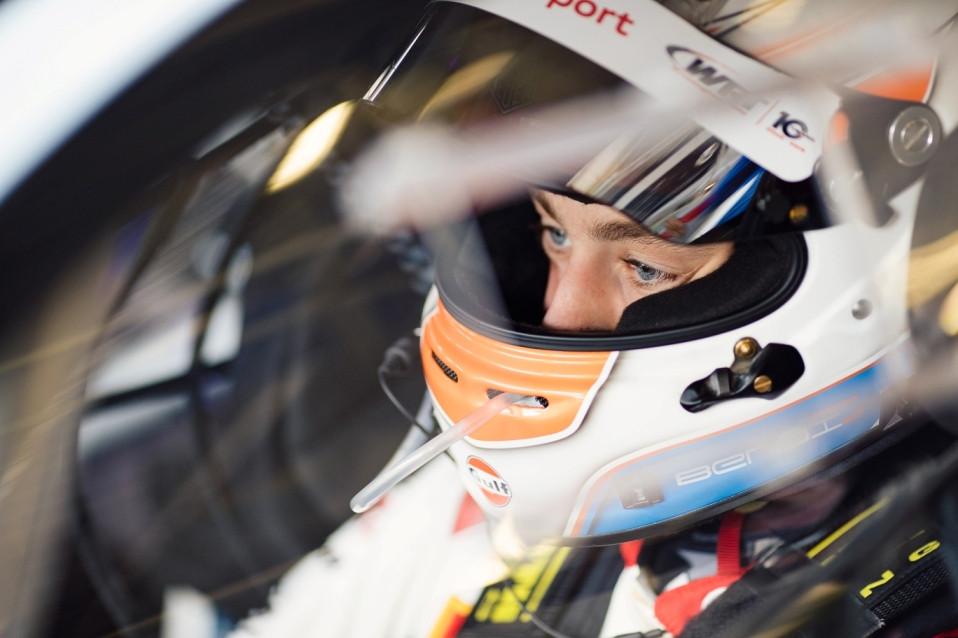 Team Principal Vincent Vosse commented: "The Total 24 Hours of Spa last weekend has left us with a sour taste, so the best that we can do is to go back racing as soon as possible and try to do it as well as we can. We had a very successful first outing at the Lausitzring in the ADAC GT Masters and it would be great to repeat that kind of result. Having missed the Red Bull Ring round, we are cut from championship battles, so we can go for it without any calculation. I am happy having Fred and Benji joining us for this round. Benji is growing quickly as a driver and any opportunity to race and gain experience is a positive thing for him, especially if he has at his side someone like Fred, who is a guarantee for any team."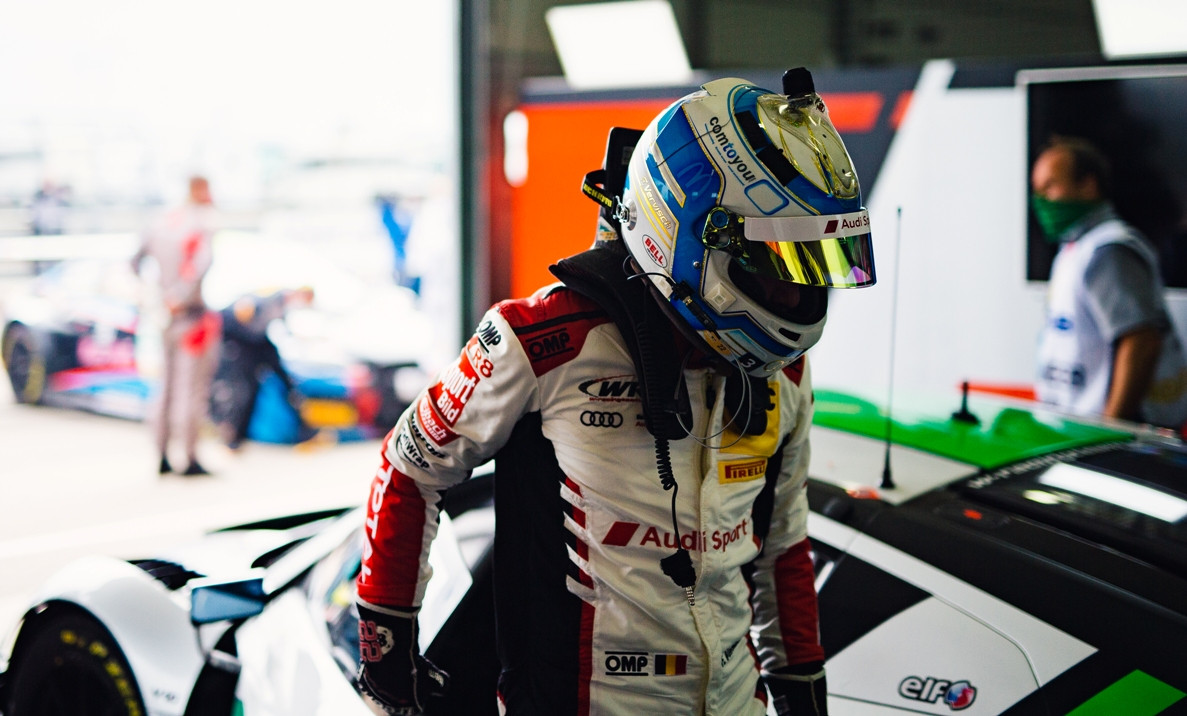 Dries Vanthoor: "It's Lausitzring coming up, we have very good memories from the beginning of the season there, we are well prepared and it is a track where we should be competitive, so let's give our best and have a good weekend."
Charles Weerts: "We were competitive at the Lausitzring earlier in the season, hopefully we can repeat what done there, and quickly forget about last weekend with a great result."
Benjamin Goethe: "I am very happy to be driving at the Lausitzring this weekend. It's short-notice but I am ready and very happy to learn a track where I have never raced and be with a new team mate, so I think it will be a very useful weekend."
Frédéric Vervisch: "It's a last-minute call but I am happy to be driving again for Team WRT and having their confidence. It's a pity that Mirko and Rolf cannot be there, but together with young rookie Benjamin, we'll aim at doing the best we can."

ADAC GT Masters – Round 6
Lausitzring, Germany, 30 October-1st November 2020
Timetable (all in local time = CET)
Friday 30 October 2020
09:20-10:20 Free Practice 1
14:05-15:05 Free Practice 2
Saturday 31 October 2020
10:35-11:05 Qualifying 1
15:15-16:15 Race 1
Sunday 1 November 2020
09:50-10:20 Qualifying 2
15:00-16:00 Race 2
Team WRT entries (Audi R8 LMS)
#30 Benjamin Goethe (DE) – Frédéric Vervisch (BE)
#32 Dries Vanthoor (BE) – Charles Weerts (BE)

PHOTO: MICHELE SCUDIERO


5 months ago
@Fhabsburg62 @GTWorldChEu @ValeYellow46 @augustofarfus @weerts_charles @SheldonvdLinde @vanthoordries1… https://t.co/Alo6nzivvx