WRT TEAM AUDI SPORT SIGNS BEST TEAM RESULT IN THE DTM AT ZOLDER
WRT TEAM AUDI SPORT SIGNS BEST TEAM RESULT IN THE DTM AT ZOLDER
11/10/2020
There was a great team performance also at home, at Zolder, in the seventh round of the DTM, where the Audi RS 5 DTM of WRT Team Audi Sport netted five point finishes out of the six possible, with Harrison Newey and Fabio Scherer taking the best race results this time, with their respective P5 in Race 1 and Race 2, for which Ferdinand Habsburg qualified in second row.
Vincent Vosse: "At Zolder a good team work has payed off, with a lot of points coming our way and a nice 'tir groupé' today. It could have been even better, but it's already a big step in the right direction and we will try to do better next weekend."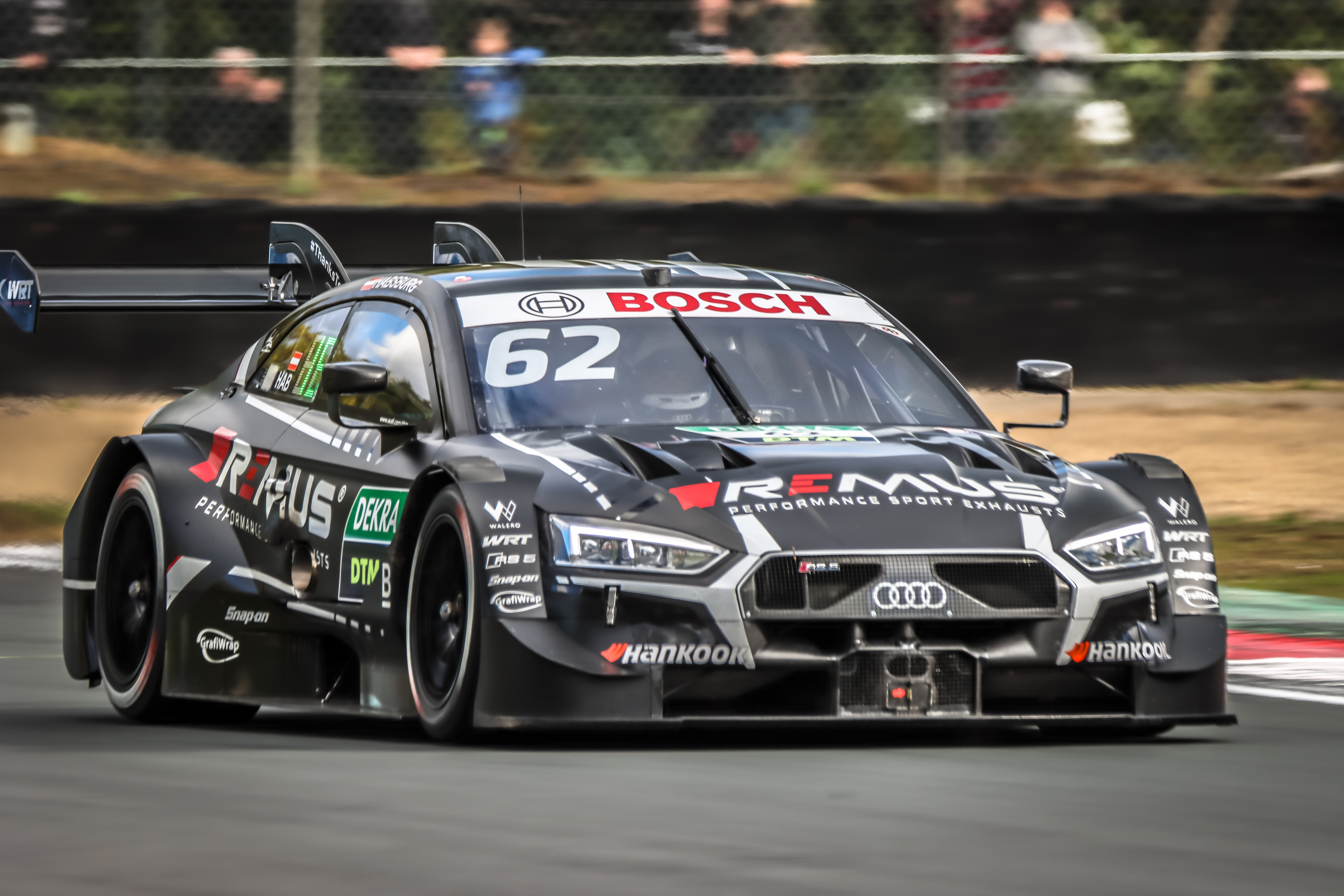 The second (of … three) 'home races' for WRT Team Audi Sport started with positive feedback from free practice, as Ferdinand Habsburg was 6th and 7th, respectively, in the two sessions, with Harrison Newey visiting also the top-10 in FP1 (9th) and Fabio Scherer just at the edge (11th) in FP2. Qualifying for Race 1 took place on a wet track, with Newey taking an excellent P8, Habsburg 12th and Scherer 16th.
Both Newey and Habsburg took excellent starts, with the Brit sneaking out along the pit wall and taking P5 at first corner, and the Austrian concluding lap 1 as 8th before gaining to more positions soon after and Scherer climbing up to 10th by lap 8. Given the characteristics of the Belgian track, where overtaking is almost impossible, the entire field planned relatively early pit stops, with the three WRT Team Audi Sport cars doing it between laps 11 and 13. In the second part of the race, Newey found himself 6th ahead of Habsburg, while Scherer ran as high as 12th. In the final laps, Newey gained one position to finish an excellent 5th, while Habsburg lost one to finish 7th and Scherer crossed the line in P13.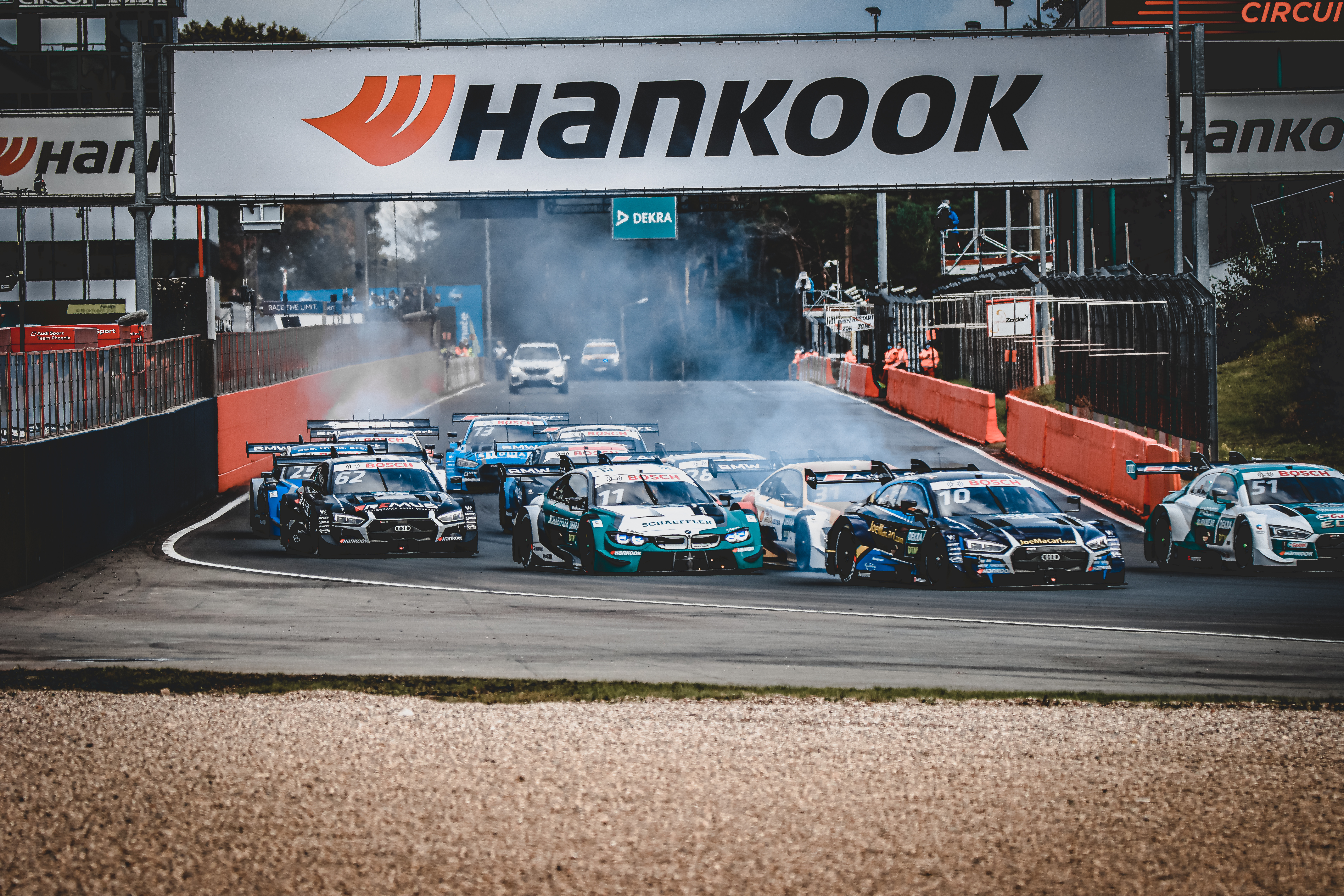 The Sunday started with a wet qualifying, which saw Habsburg taking an excellent P4 and second row, while Harrison qualified 14th and Scherer 16th. The start brought frustration to
Habsburg as he was hit by Glock and sent off-track. Hopefully, the Austrian could keep the car running on the gravel and he could rejoin at the back of the field, were Newey and Scherer were running 12th and 13th, respectively. The entire WRT Team Audi Sport was on an early pit stop strategy and by lap 9, the three cars had acquitted the task. They then started climbing through the field and holding effectively their positions, which after all pit stops, were fifth (Scherer), sixth (Newey) and 7th (Habsburg). The gaps between the three drivers were minimal and each one made their race, but with a view to an excellent team result that they secured with bravura.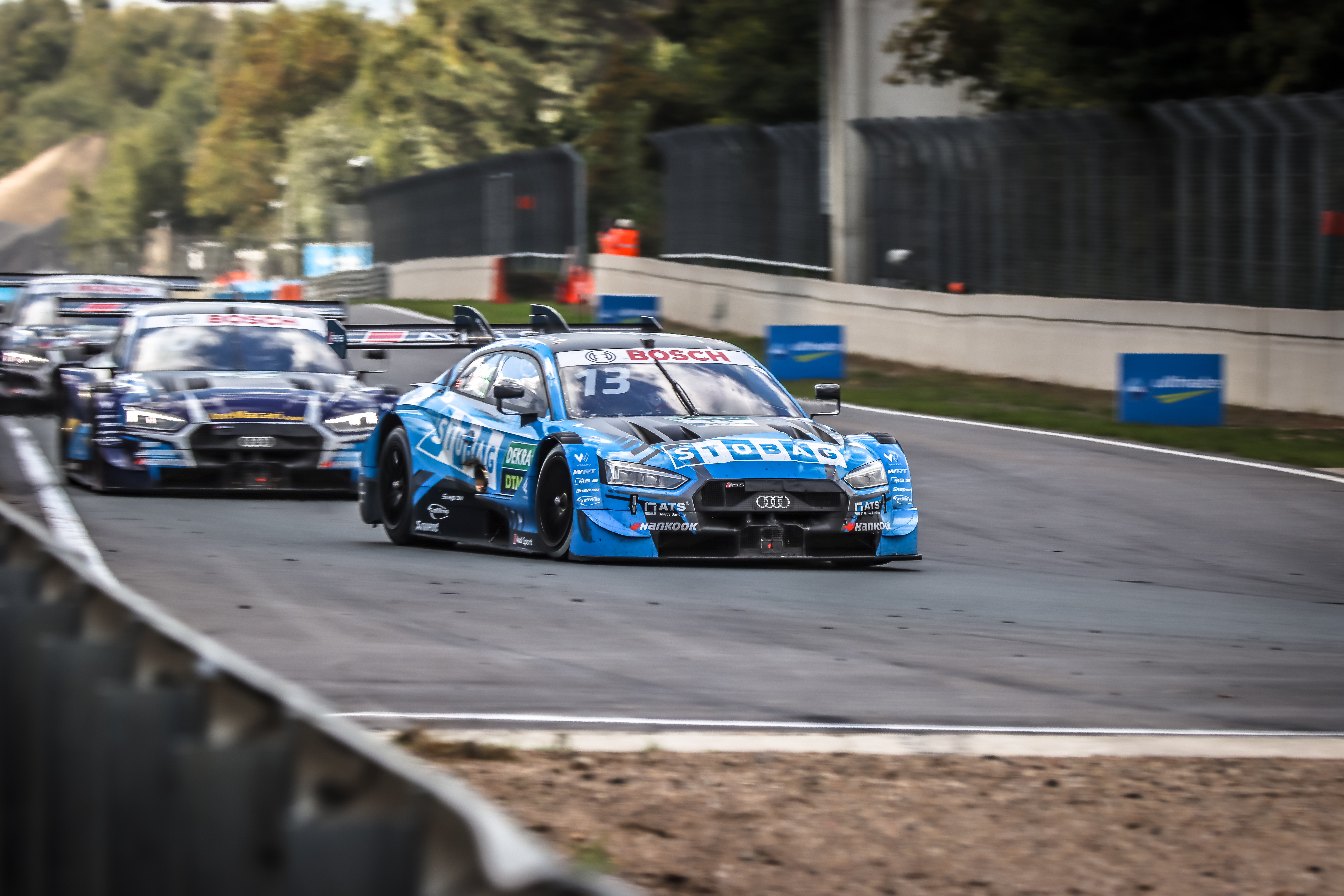 Ferdinand Habsburg:
"I'm really happy with my Sunday qualifying, it's a pity we had a little problem in Q1, because we knew we were fast, but Lady Luck is not coming my way very often this year. Still, the races were good and I believe I can accept the two P7 results with a smile.Hopefully, we can be again very fast on this track next week."
Harrison Newey: "It's been a super weekend all over for the team. We struggled a bit in qualifying today, but then we were strong, although less with the second set of tyres. On Saturday, everything went well, with P8 in qualifying and P6 in the race. Of course, with three point-finishers today, it's a great result for the team, and a very well-deserved one."
Fabio Scherer: "It's been a really good weekend and I am very happy for the team. The qualifying sessions, with the rain, were not easy, we had a new pace set-up that worked well on the dry, but less on the wet. I hope we can use it next fully next week. Still, the race today was excellent, with this 5th-6th-7th result, which repays the team for such hard and good work. It hasn't been easy for the team this year, with two rookie drivers, while other squads have drivers that sometimes have been there for ten years, but it is starting to work!"

DTM – Round 7
Zolder, Belgium, 9-11 October 2020
Race 1 Results:
1. René Rast (Audi) 41 laps
2. Robin Frijns (Audi) +18s855
3. Nico Müller (Audi) +25s576
4. Timo Glock (BMW) +38s513
5. Harrison Newey (Audi) +39s071
7. Ferdinand Habsburg (Audi) +44s926
13. Fabio Scherer (Audi) +1m12s156
Race 2 Results:
1. René Rast (Audi) 41 laps
2. Mick Rockenfeller (Audi) + 5s433
3. Lucas Auer (BMW) +22s658
4.Timo Glock (BMW) +31s603
5. Fabio Scherer (Audi) +32s018
6. Harrison Newey (Audi) +33s783
7. Harrison Newey (Audi) +34s034
PHOTO: Alexandre Epping de Barros, Audi Sport


20 hours ago
RT @EuropeanLMS: Battle-scarred and victorious. @followWRT 🏆 #ELMS #4HBarcelona #MondayMotivation https://t.co/DKLG9CLZa3