VALUABLE POINTS AT THE INDY 8 HOURS FOR AUDI SPORT TEAM HARDPOINT WRT
VALUABLE POINTS AT THE INDY 8 HOURS FOR AUDI SPORT TEAM HARDPOINT WRT
05/10/2020
At the Indianapolis 8 Hours, the new race that served as the second round of the Intercontinental GT Challenge, the Audi R8 LMS of Audi Sport Team Hardpoint WRT, also had to recover from a not easy situation to finish 4th with Bortolotti-Pumpelly-Winkelhock.

Team Principal Vincent Vosse summed up the weekend with this words: "At Indianapolis, in the IGTC, we took some valuable points, but we were not competitive in terms of pace, due to a weak Balance of Performance. Doing a BoP is never an easy job though, especially on a new track, so I am convinced it will be better next time and of course everybody can make mistakes."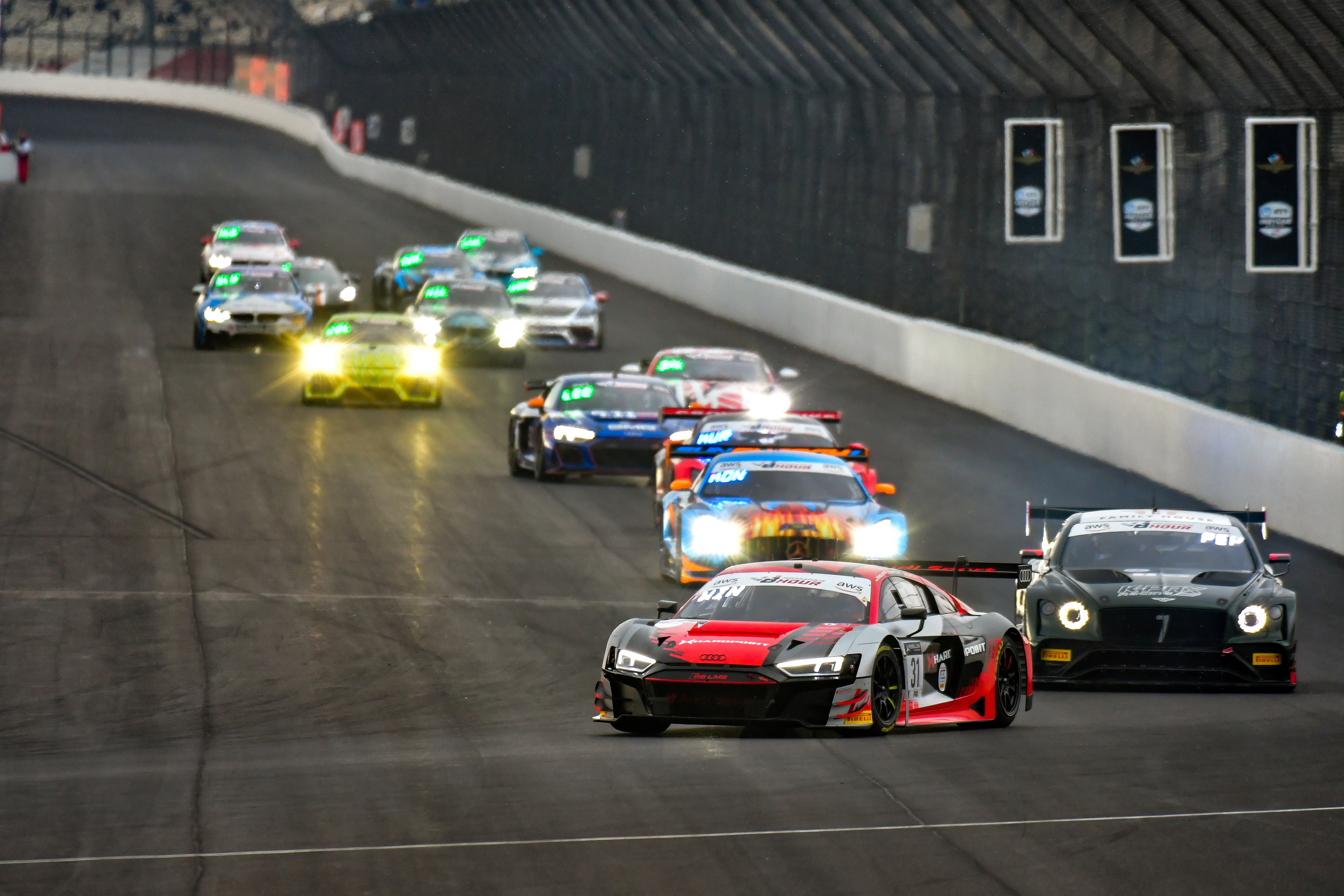 At Indianapolis, the Motor Speedway hosted the inaugural edition of the 8 Hours, the longest race ever held on the iconic track, valid as the second round of the Intercontinental GT Challenge. Under the colours of Audi Sport Team Hardpoint WRT, the R8 LMS of the Belgian squad was the only Audi GT3 in contention. Since the first practice sessions, it was clear that it was suffering from an unfavourable BoP, despite all the efforts of Spencer Pumpelly and Audi Sport drivers Mirko Bortolotti and Markus Winkelhock.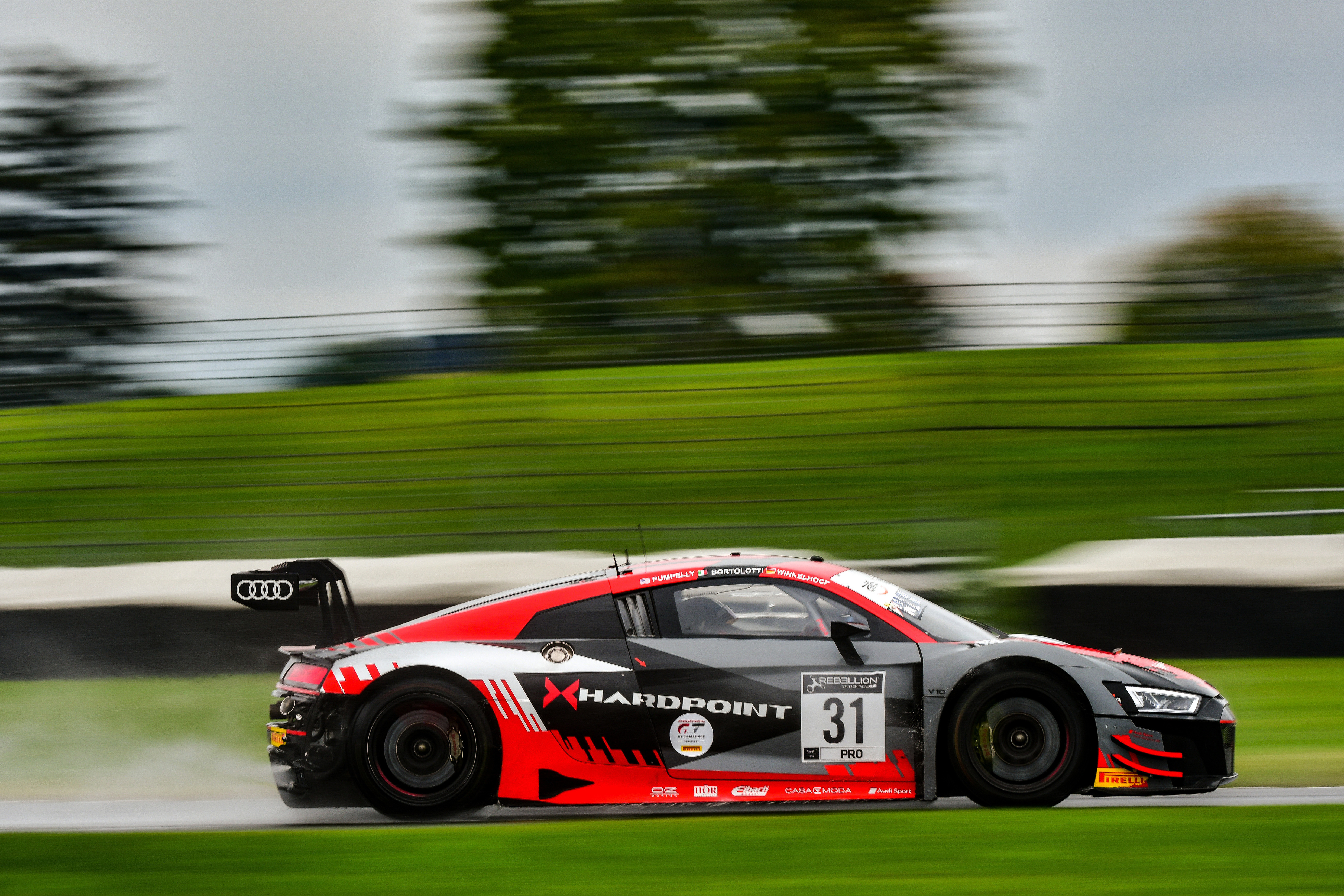 Eventually it qualified 6th before taking 7th in the Pole Shootout. Violent storms marked the beginning and the first couple of hours of the race, reshuffling the plans of all teams. The
Audi remained in the top positions but without being able to keep up with the pace of the dominant cars. Still, it was a puncture and a contact which hampered the final chances of the Belgian squad for a podium, eventually leaving the Audi R8 LMS 3 laps down in P9. The second part of the race was quite uneventful, with the Audi climbing up the field to P4, which was its final position.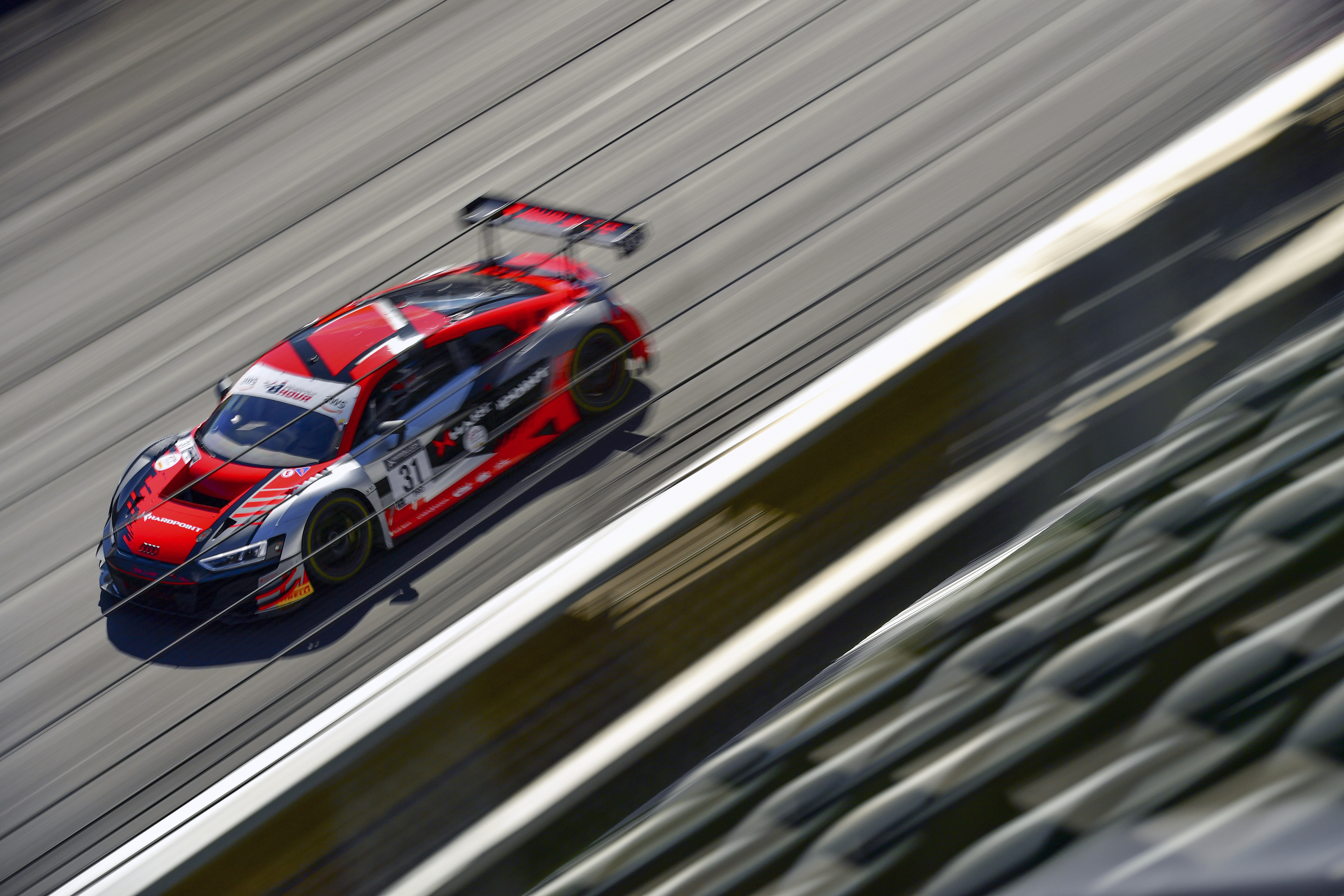 Mirko Bortolotti: "It was a difficult weekend for various reasons, and we didn't have a lot of preparation given the late entry, but we tried to take out the most of it, which eventually was P4. We didn't have the luckiest of races, as a couple of issues put us three laps down. Unfortunately, we couldn't recover from that, despite pushing a lot, as there were no safety-car periods in the final part of the race."

IGTC – Round 2
Indianapolis 8 Hours, 1-4 October 2020
Farfus-Catsburg-DePhillippi (BMW M6) 300 laps
Tomczyk-Yelloly-Pittard (BMW M6) +41s346
Farnbacher- Cameron-v.d.Zande (Acura NSX) + 1 lap
Bortolotti-Pumpelly-Winkelhock (Audi R8 LMS) + 3 laps
Kurtz-Braun-Keating (Acura NSX) + 5 laps
PHOTO: AUDI SPORT

14 hours ago
Final preps | @GTWorldChEu https://t.co/xYpJ5rwUAr