THE BELGIAN AUDI CLUB TEAM WRT EAGER TO DISCOVER A RESHAPED ZANDVOORT WITH A 4-CAR ENTRY IN THE GTWCE SPRINT CUP
THE BELGIAN AUDI CLUB TEAM WRT EAGER TO DISCOVER A RESHAPED ZANDVOORT WITH A 4-CAR ENTRY IN THE GTWCE SPRINT CUP
23/09/2020
This time, Team WRT is off to a single-commitment weekend, but a very important one, as the penultimate round of the GT World Challenge Europe Sprint Cup goes on stage at Zandvoort. For the Audi R8 LMS of the Belgian Audi Club Team WRT the objective will be to maintain and possibly extend the lead it enjoys in both the GTWCE overall and Sprint Cup standings, for Drivers and Teams.
Not an easy task ahead, but the Belgian squad is determined to shine on the shores of the North See and has increased its participation to four cars, with local hero Rik Breukers and Rolf Ineichen joining the party.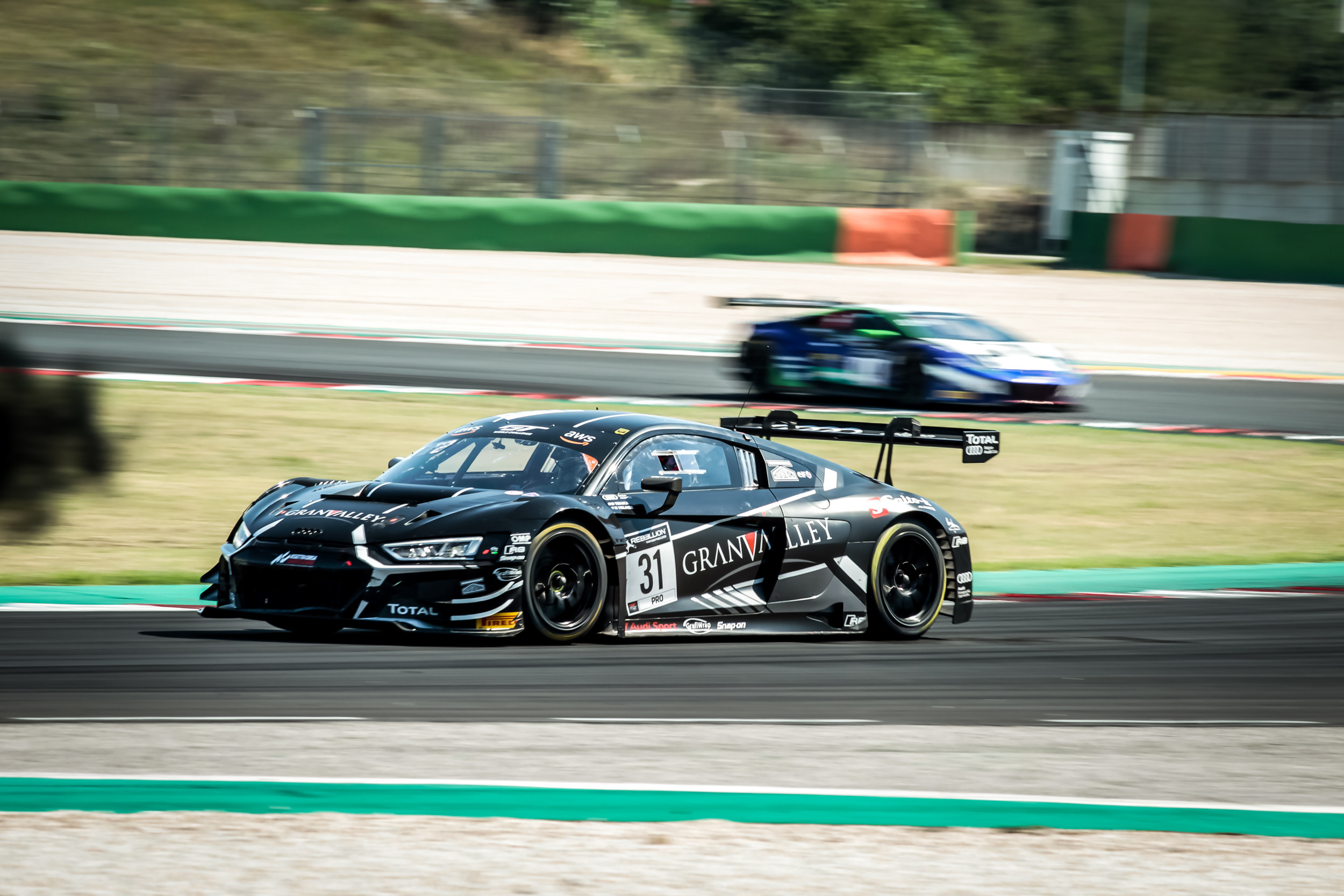 Zandvoort can be a very pleasant place at this time of the year ... and it can equally be a very windy and wet spot, depending on whether the skies decide it is late summer or early autumn. Still, the historic track in the dunes of the North See is quite dear to Team WRT, as it brings good memories and it is something very close to home race.
It is a slightly different circuit that will welcome the GTWCE, as the track has undergone a serious face-lift in view of hosting the Formula 1 Dutch GP ... which had to be postponed to 2021 because of the pandemic. The GTWCE will then be the first international series to enjoy the improvements made to the track (now measuring 4.259 kms) and alterations that include the banking of some iconic corners, like the Hugenholtzbocht and the Arie-Luyendijkbocht.
This being the third round out of four in the Sprint Cup, things start to heat up in terms of title battle. At the moment, the Belgian Audi Club Team WRT enjoys a 14-point advantage in the Teams standings of the Sprint Cup, and leads also the Teams' GTWCE overall rankings, although by only 1.5 points. In the Drivers standings, Charles Weerts and Audi Sport driver Dries Vanthoor are in a similar situation, leading both rankings by 4.5 points.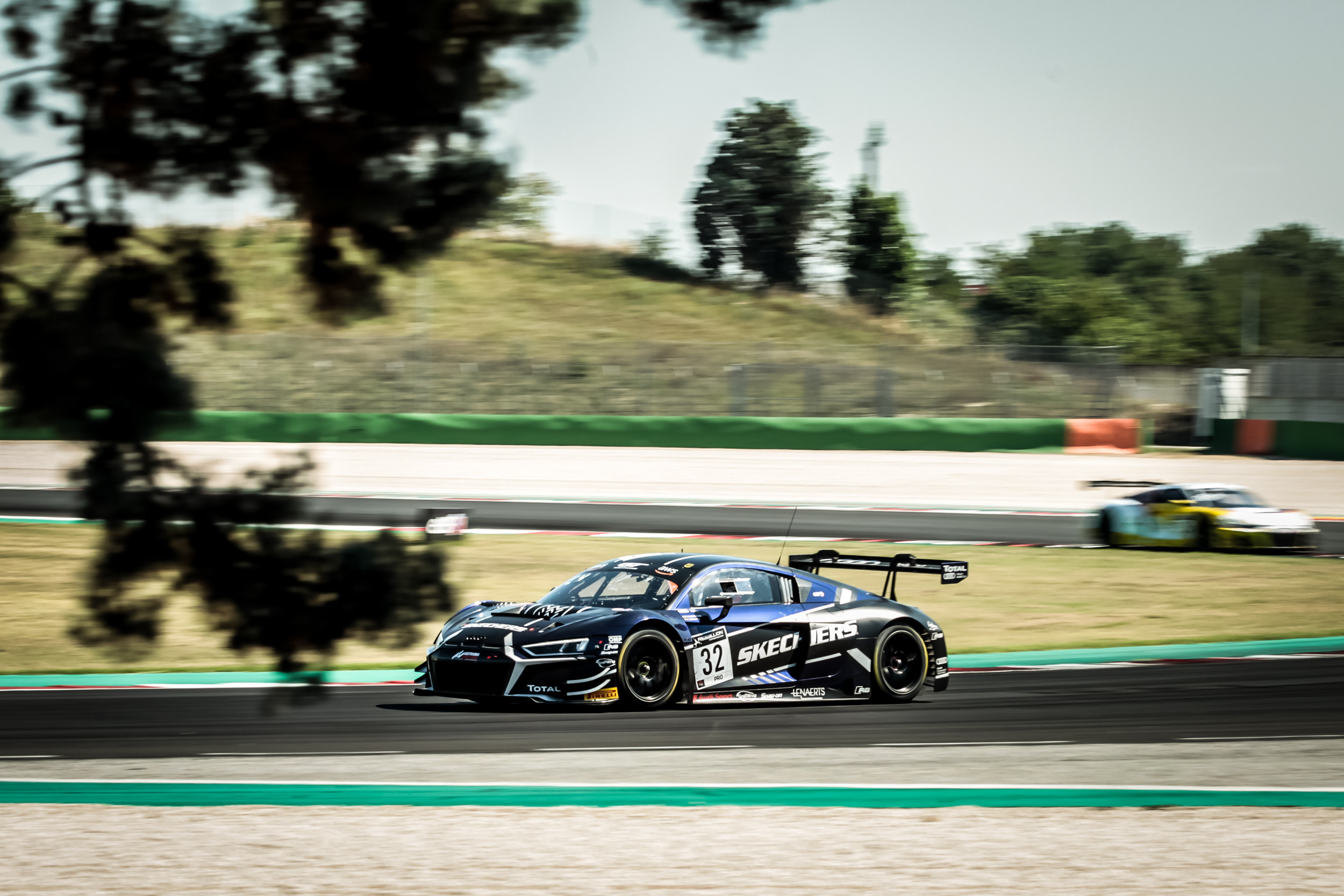 For the race in the Netherlands, the Belgian squad has entered a fourth car, entrusted to Rik Breukers, certainly eager to shine on home soil, and Rolf Ineichen. They join the three other Audi R8 LMS competing regularly in the Sprint Cup, in the hands of the already mentioned Vanthoor-Weerts, Audi Sport driver Kelvin van der Linde and Ryuichiro Tomita and Jusuf and Hamza Owega, who compete in the Silver Cup and are second in the standings 14.5 points behind the lead.
The event will have a pretty unusual timetable, in order to avoid interfering with the Nürburgring 24 Hours: all practice sessions and qualifying will happen on Friday, while the two races are scheduled on Saturday, at 9:00 and 13:45.
Ahead of this important round, Team Principal Vincent Vosse commented: "Zandvoort is a track we like and where we have done good things in the past. Hopefully, we can do well there. The forecasts point to a possible wet weekend, but this won't be a big surprise. We have had the possibility to test on the refurbished track and the differences are minimal so the objective is to keep positions we currently have in all standings. I also want to thank Audi Sport for their support in allowing all our drivers to continue fighting in the different championships where they are doing well. We are delighted to have Rik and Rolf in the fourth car for what will be Rik's home race."

Dries Vanthoor: "It is going to be a busy and hectic weekend for me, as I will be racing at the Nürburgring 24 Hours in the meantime. We are leading the Sprint Cup and it's crucial to keep this position. I hope we can do a good job and further improve."
Charles Weerts: "We hope to have a good weekend at Zandvoort, as we are the leaders in the standings. It will be important to get a maximum of points, in order to possibly extend our lead."
Kelvin van der Linde: "I look forward to a very busy weekend, probably one of the craziest in my life, as I will be going back and forth from Zandvoort to the Nürburgring 24 Hours. Zandvoort is a track I like very much, and this year with the elevation of two corners, it should be even better for the racing. I hope we can repeat podium there!"
Jusuf Owega: "I look forward to this weekend at Zandvoort, although the weather does not look very promising. The championship is getting tighter and the objective is to remain in the top-3. We have to be quick and consistent, have good pit stops and get heavy points."
Rik Breukers: "I am very grateful to get the opportunity to drive again this weekend with Team WRT! Clearly, I am looking very much forward to race at my home track, Zandvoort."

GTWCE Sprint Cup – Round 3
Zandvoort, Netherlands, 25-26 September 2020
Timetable (all in local time = CET)
Friday 25 September 2020
09:30-10:10 Free Practice (for Bronze drivers only)
10:10-10:50 Free Practice
13:50-15:10 Pre-Qualifying
17:50-18:10 Qualifying 1
18:20-18:40 Qualifying 2
Saturday 26 September 2020
09:00-10:00 Race 1 (1 hr)
13:45-14:45 Race 2 (1 hr)


Belgian Audi Club Team WRT entries
#30 Rik Breukers (NL) – Rolf Ineichen (CH) Silver
#31 Ryuichiro Tomita (JP) – Kelvin van der Linde (ZA) Pro
#32 Dries Vanthoor (BE) – Charles Weerts (BE) Pro
#33 Hamza Owega (DE) – Jusuf Owega (DE) Silver

PHOTO: SRO MOTORSPORTS GROUP

14 hours ago
Final preps | @GTWorldChEu https://t.co/xYpJ5rwUAr