A FRUSTRATION FOR WRT TEAM AUDI SPORT IN THE DTM
A FRUSTRATION FOR WRT TEAM AUDI SPORT IN THE DTM
13/09/2020
At the Nürburgring, for the fifth round of the DTM, WRT Team Audi Sport lived a frustrating weekend, having to face a number of issues and scoring no points. Ferdinand Habsburg, Harrison Newey and Fabio Scherer, together with the entire team, are already working to revert the situation ahead of the second round at the 'Ring (on the Sprint track) scheduled for next weekend.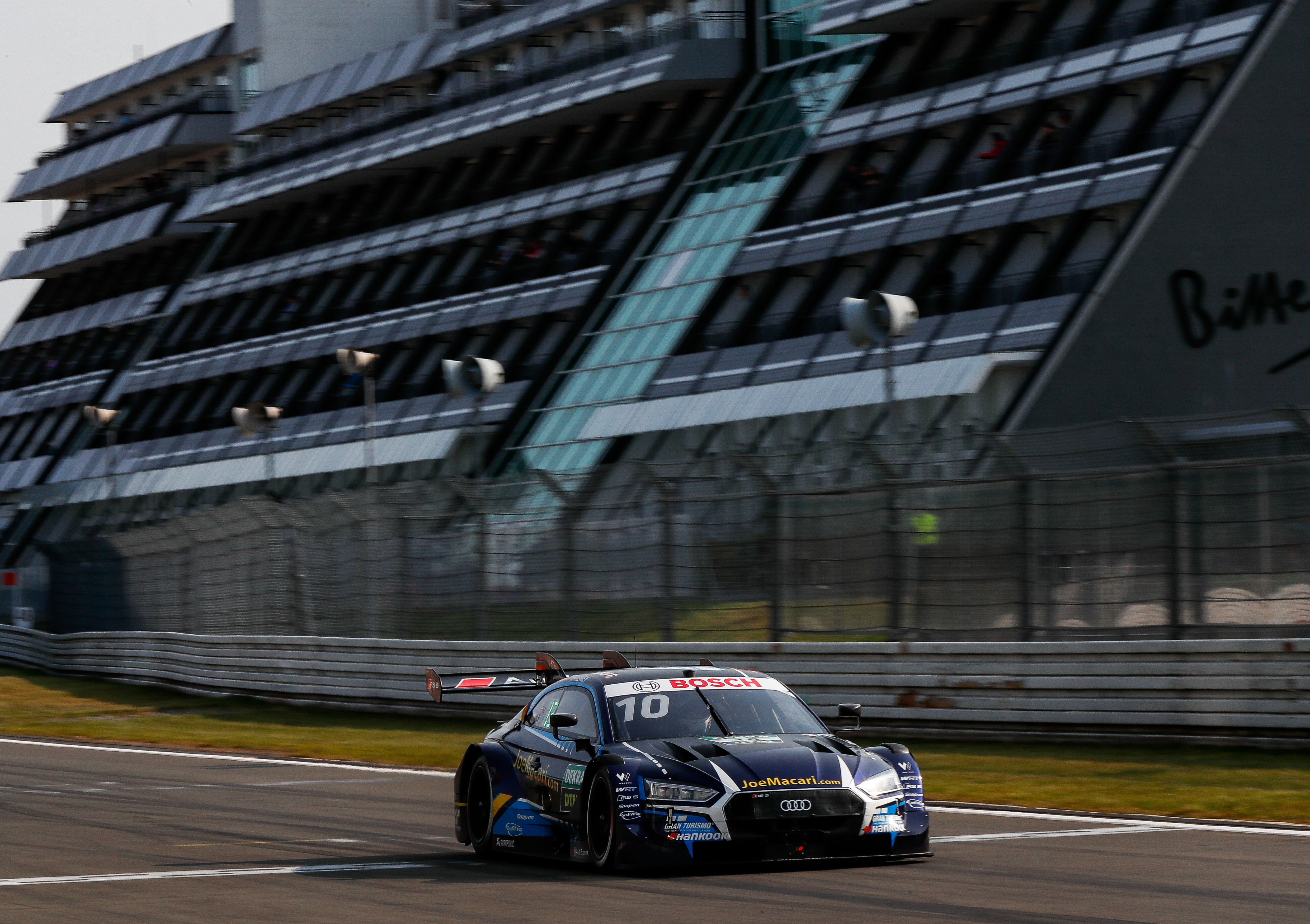 Team Principal Vincent Vosse commented the weekend with these words: "In the DTM, we had a complicated weekend, another one, and although there are positives, we really need to react and improve. Let's see if we can do it next weekend when we'll be again at the 'Ring, although not on the same track configuration."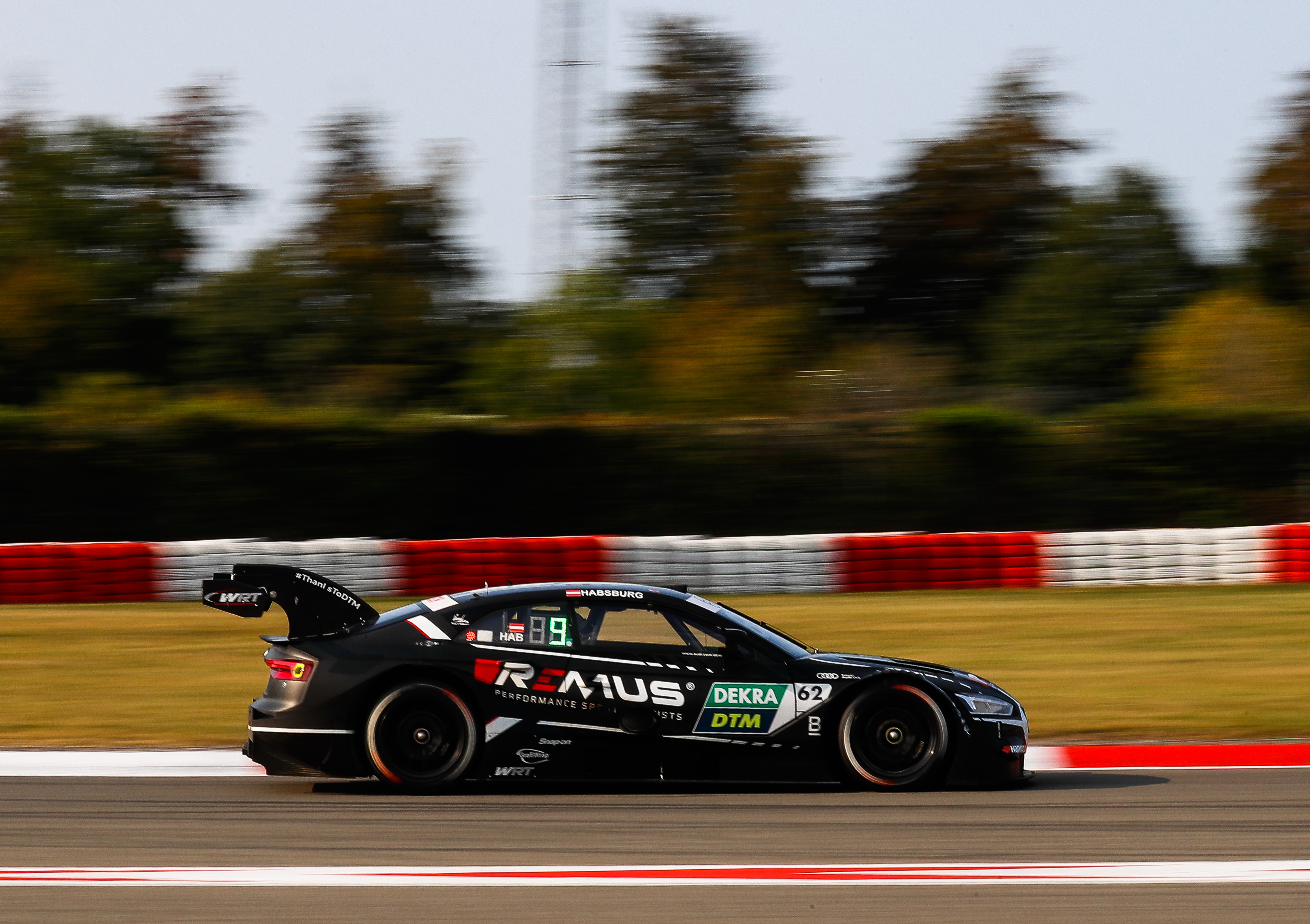 It was a frustrating weekend since the beginning at the Nürburgring, at the occasion of the fifth round of the season, held on the GP layout of the German track. Free practice didn't yield the expected results, the best one being a P9 in FP2 for Habsburg. In Qualifying for Race 1, the Austrian improved up to 6th, with Newey 14th and Scherer 16th. Unfortunately, the Austrian received a 5-position penalty in the grid for an incident with Duval.
At the start of Race 1, Habsburg dropped two further positions, to P13, and he only could recover up to 11th (pitting in lap 10), finishing in that position. Newey, who ran as high as 8th before the pit stop (lap 11), did not find better luck in the second part of the race, finishing 14th, while Scherer crossed the line in P15, after running 12th following his early pit stop (lap 9).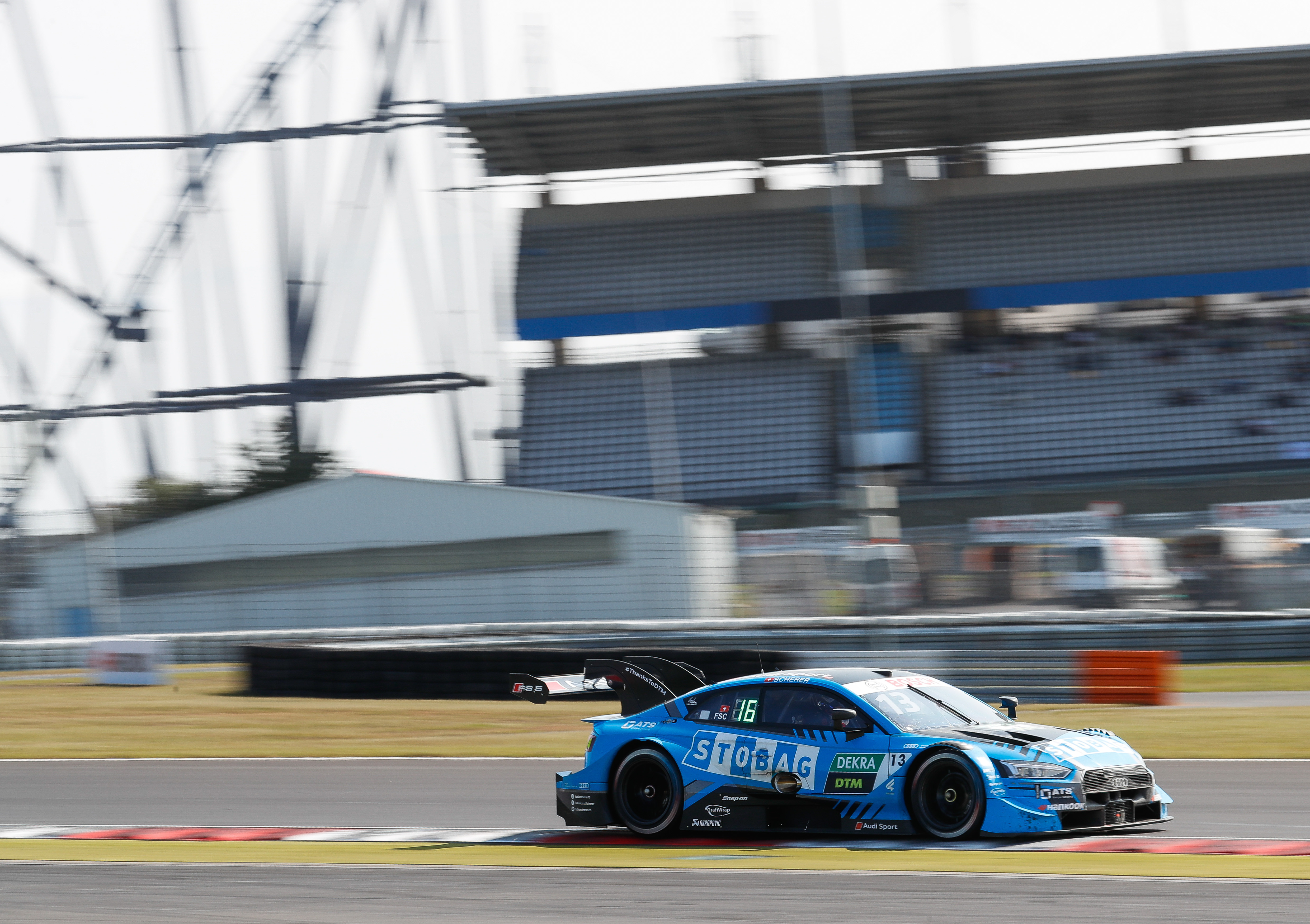 Race 2 was not going to bring any improvement. In Qalifying, the three WRT Team Audi Sport closed the grid, with Scherer ahead of Newey and Habsburg. The three cars encountered technical issues, with Newey's one taking the start of the race from the pits. He still could finish 13th, with Habsburg finishing in P15. Scherer ended his race in the pits few laps from the end after running as high as 12th, despite an off-track shortly before his pit stop.
Ferdinand Habsburg: "The positives are that we are able to do good starts and very good sectors in qualifying, although not in line. We need to build on that, improve and look ahead."
Harrison Newey: "In Race 1, it looked like we were going to have a good finish, but then there was an unfortunate issue with a wheel nut during the pit stop. In Race 2, despite starting from the pits, we had reasonable pace, and then I made a speeding mistake and got a 5-second penalty. I hope we can come back stronger next week."
Fabio Scherer: "It's difficult to say what the positives of this weekend were. We struggled throughout the sessions to bring the front tyres to work properly and we never managed to do so. We had terrible understeer."

DTM – Round 5
Nürburgring GP, 11-13 September 2020
Race 1 Results:
1. Nico Müller (Audi) 31 laps
2' René Rast (Audi) +15s655
3. Marco Wittmann (BMW) +18s141
4. Mike Rockenfeller (Audi) +20s842
5. Robin Frijns (Audi) +20s978
11. Ferdinand Habsburg (Audi) +47s537
14. Harrison Newey (Audi) +50s200
15. Fabio Scherer (Audi) +51s984

Race 2 Results:
1. Robin Frijns (Audi) 31 laps
2' René Rast (Audi) + 4s281
3. Mike Rockenfeller (Audi) +10s258
4. Loïc Duval (Audi) +12s573
5. Nico Müller (Audi) +13s096
13. Harrison Newey (Audi) +34s899
15. Ferdinand Habsburg (Audi) +56s394
DNF. Fabio Scherer (Audi) 26 laps (off-track)

PHOTO: Alexandre Epping de Barros, Audi Sport


21 hours ago
RT @EuropeanLMS: Battle-scarred and victorious. @followWRT 🏆 #ELMS #4HBarcelona #MondayMotivation https://t.co/DKLG9CLZa3