TEAM WRT EXTRACTS THE BEST POSSIBLE, INCLUDING A PODIUM FINISH, OUT OF THE WTCR AND TCR EUROPE ROUNDS IN CHALLENGING HUNGARORING
TEAM WRT EXTRACTS THE BEST POSSIBLE, INCLUDING A PODIUM FINISH, OUT OF THE WTCR AND TCR EUROPE ROUNDS IN CHALLENGING HUNGARORING
28/04/2019

The Hungaroring proved to be what it was expected : not the most favorable track to the Audis RS 3 LMS and the weather as well: changing constantly! Despite those factors, Team WRT was able to extract many positive things out of the double commitment (FIA WTCR and TCR Europe) in Hungary.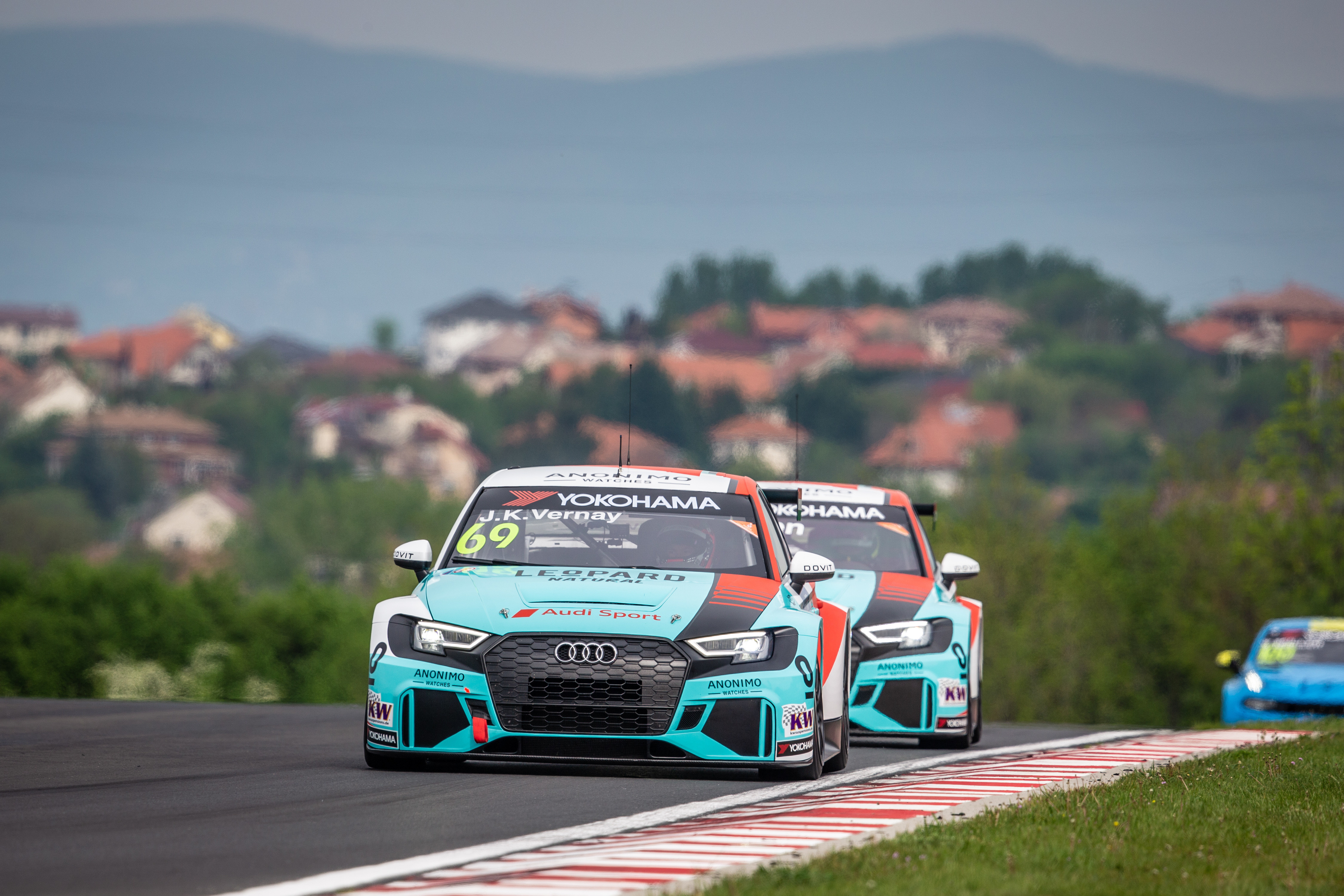 In the FIA WTCR races, where the Belgian squad is present under the colours of Leopard Racing Team Audi Sport, Jean-Karl Vernay scored points in all races, taking a superb podium in Race 2, while Gordon Shedden suffered a difficult weekend in a series that is extremely competitive.

No less competitive is the TCR Europe, whose 2019 edition took off at this occasion. After a nightmarish Race 1, where both Team WRT cars found themselves out of the race after two corners!, the young guns of Team WRT recovered solidly in Race 2 on a humid track, with Santiago Urrutia taking P6 with the Audi RS 3 LMS and Max Potty P9 with the Volkswagen Golf GTi.
Team WRT Principal Vincent Vossesummed up the weekend: "We knew it was not going to be easy, and it wasn't, but the team produced many good things. First of all, I want to thank everybody for their hard and excellent work, and for the extraordinary focus showed. In FIA WTCR, Jean-Karl Vernay once again brought home the maximum of points, including a podium finish, after knowing exactly when to attack and when to be cautious. It was, unfortunately, a more difficult weekend for Gordon Shedden since qualifying, which on a track like this is crucial. Our young guys in TCR Europe showed excellent pace, despite the very competitive field, and proved that we can count on them for the future. All in all, not a bad weekend."
FIA WTCR

Like in Marrakesh, gaps were extremely close since free practice. Vernay qualified 8thfor Race 1 and managed to finish 4th, not an insignificant achievement on this track, after suffering a contact, while Shedden, starting from P24, could not finish the race, suffering suspension damages after a contact from Tom Coronel.
Having qualified 10thon Sunday, Vernay used his usual race skills to take a final P2 in Race 2, while Shedden, starting from P25, raised up the field up to P11 until a tough maneuver from a competitor left him away from the points zone.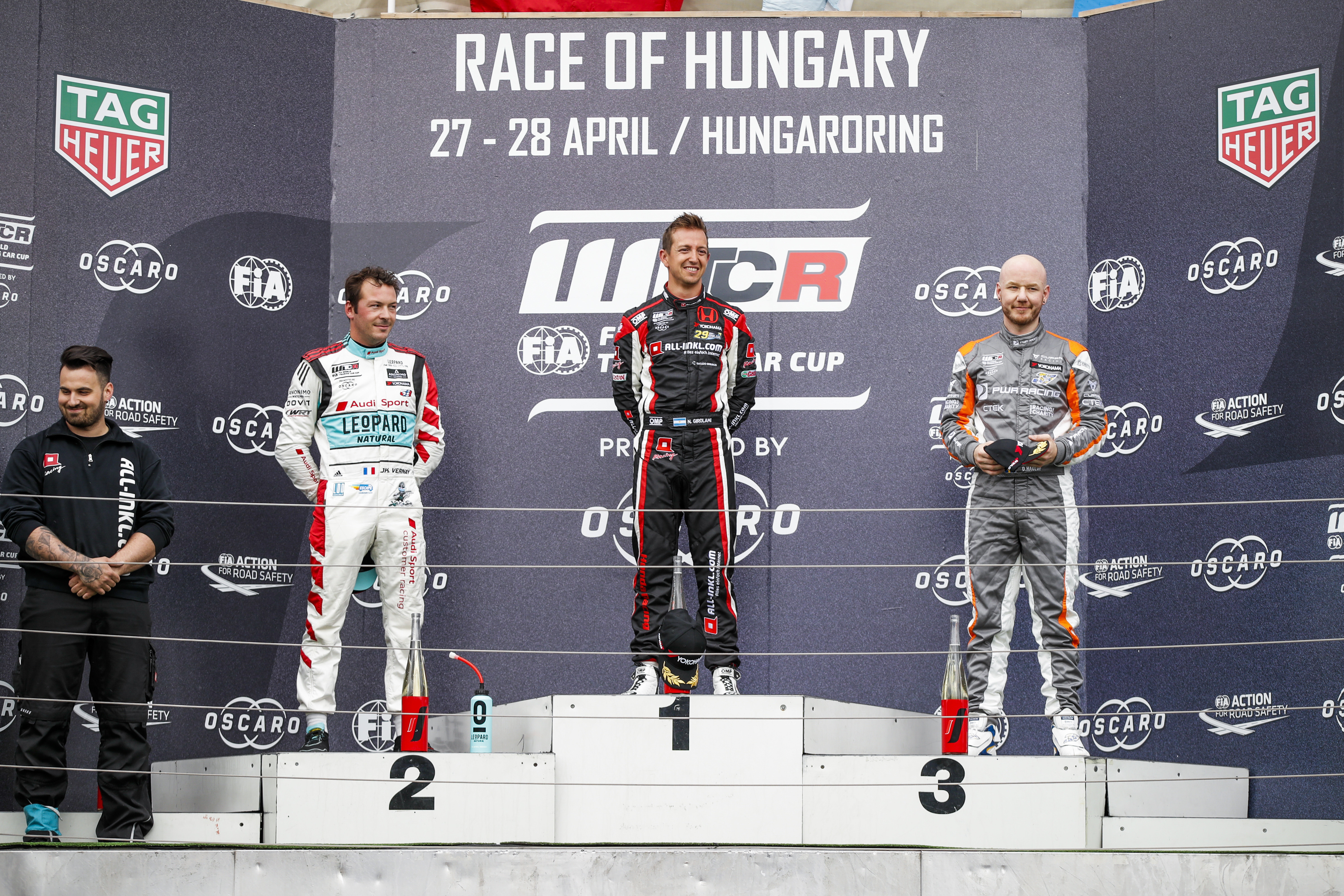 In Race 3, Vernay made it again into the points, taking P10, with Shedden stuck in the second half of the group and finishing 21st.
Jean-Karl Vernay:"A very good weekend, I couldn't expect better. We took a lot of points and another podium. I could have tried to go for victory, but given the conditions, it was better not to take risks. I am happy, we need to continue like this, working well and improving the car, and I look forward to next races."
Gordon Shedden: "Clearly, it hasn't been a good weekend for me, despite all the effort put by everybody, but it's over. Now let's look forward to Slovakiaring."

TCREurope

With 38 cars entered, the TCR Europe showed a tremendous level, as proved by lap times since the beginning of the weekend. In his debut in touring car racing, Santiago Urrutia qualified 10th, and Max Potty 13th, only missing 0'011 to reach the decisive Top 12.
Race 1 was going to be very short for both: as Bihel stalled at the start, Potty could not avoid hitting his car, while Urrutia was 'gently' pushed out of the track of turn 2 in a typical touring car situation with a car too damaged to continue.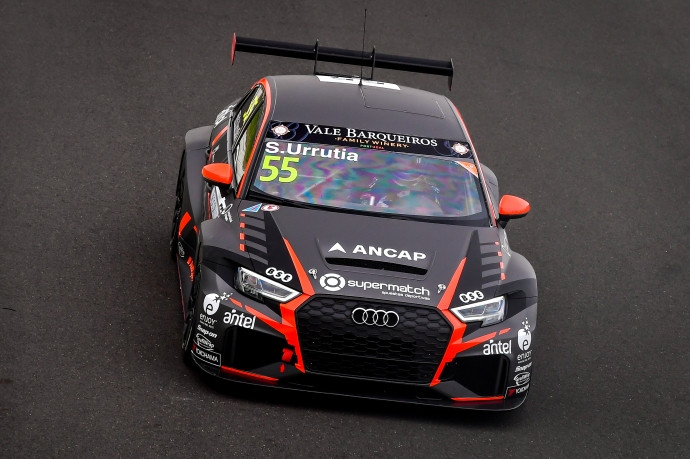 Both recovered well in Race 2, despite tricky conditions being on slicks on a slippery track. Urrutia, who had the advantage of the pole in the reversed grid, was third for a big part of the race, before conceding three positions in conditions that required great door to door touring experience, while Potty climbed back through the field up to P6 before crossing the line in P9 with his Volkswagen Golf GTi.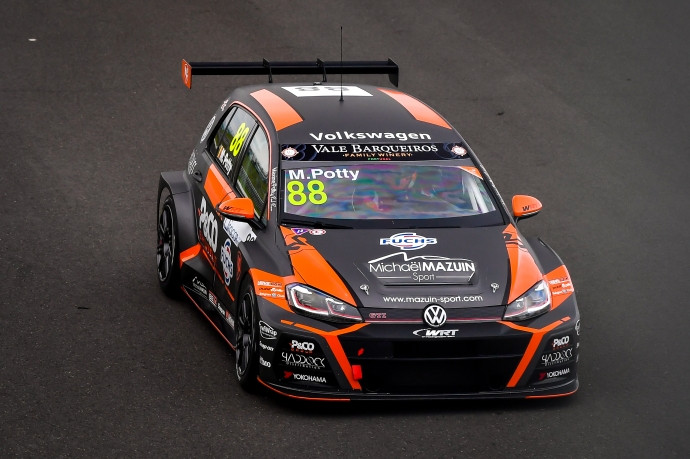 FIA WTCR - Round 2
Hungaroring, Hungary, 26-28 April 2019
Race 1 Result
1. Néstor Girolami (Honda Civic) 12 laps
2. Yvan Muller (Lynk&Co 03) +0s475
3. Esteban Guerrieri (Honda Civic) +0s926
4. Jean-Karl Vernay (Audi RS 3 LMS) +1s846
5. Aurélien Panis (Cupra) +2s265
DNF Gordon Shedden (Audi RS 3 LMS) 6 laps
Race 2 Result
1. Néstor Girolami (Honda Civic) 12 laps
2. Jean-Karl Vernay (Audi RS 3 LMS) +2s529
3. Daniel Häglof (Cupra) +3s507
4. Mikel Azcona (Cupra) +5s260
5. Esteban Guerrieri (Honda Civic) +12s882
17. Gordon Shedden (Audi RS 3 LMS) - 1 lap
Race 3 Result
1.Gabriele Tarquini (Hyundai i30N) 17 laps
2. Norbert Michelisz (Hyundai i30N) +0s739
3. Yann Erlacher (Lynk&Co 03) +1s535
4. Mikel Azcona (Cupra) +1s785
5. Ted Björk (Lynk&Co 03) +2s112
10. Jean-Karl Vernay (Audi RS 3 LMS) +6s582
21. Gordon Shedden (Audi RS 3 LMS) +19s836
TCR Europe - Round 1
Hungaroring, Hungary, 26-28 April 2019
Race 1 Result
1. Mat'o Homola (Hyundai i30N) 13 laps
2. Josh Files (Hyundai i30N) +0s444
3. Nelson Panciatici (Hyundai i30N) +1s394
4. Julien Briché (Peugeot 308) +5s225
5. Dusan Borković (Hyundai i30N) +6s319
DNF Max Potty (Volkswagen Golf GTi)
DNF Santiago Urrutia (Audi RS 3 LMS)


Race 2 Result
1. Julien Briché (Peugeot 308) 11 laps
2. Gilles Magnus (Audi RS 3 LMS) +1s634
3. Dániel Nagy (Hyundai i30N) +5s882
4. Dusan Borković (Hyundai i30N) +7s167
5. Nelson Panciatici (Hyundai i30N) +7s583
6. Santiago Urrutia (Audi RS 3 LMS) +7s895
9. Maxime Potty (Volkswagen Golf GTi) +9s547
PHOTOS: AUDI SPORT, TCR EUROPE
1 month ago
@Fhabsburg62 @GTWorldChEu @ValeYellow46 @augustofarfus @weerts_charles @SheldonvdLinde @vanthoordries1… https://t.co/Alo6nzivvx