GOOD PACE BUT NOT THE EXPECTED RESULTS FOR WRT TEAM AUDI SPORT AT THE LAUSITZRING
GOOD PACE BUT NOT THE EXPECTED RESULTS FOR WRT TEAM AUDI SPORT AT THE LAUSITZRING
23/08/2020
It was a sweet-and-sour weekend at the Lausitzring for WRT Team Audi Sport in the third round of the DTM. Although all three cars finished the races and showed good race pace, they could not take top-10 finishes, with the P11 of Ferdinand Habsburg being the best result of the weekend.
As shown by gaps, especially in Race 2, the Audi RS 5 DTM of the Belgian squad are not far from the reference cars and drivers. "It shows how competitive the DTM is", reckons Team Principal Vincent Vosse, "It was, of course, a frustrating weekend and we cannot be happy, but it is not a desperate situation when you finish 13th only 12 seconds behind the winner. It just proves how crucial is any small detail in this series and the impact it can have. This is where we have to work on, as a team and as drivers, with the aim of putting everything together."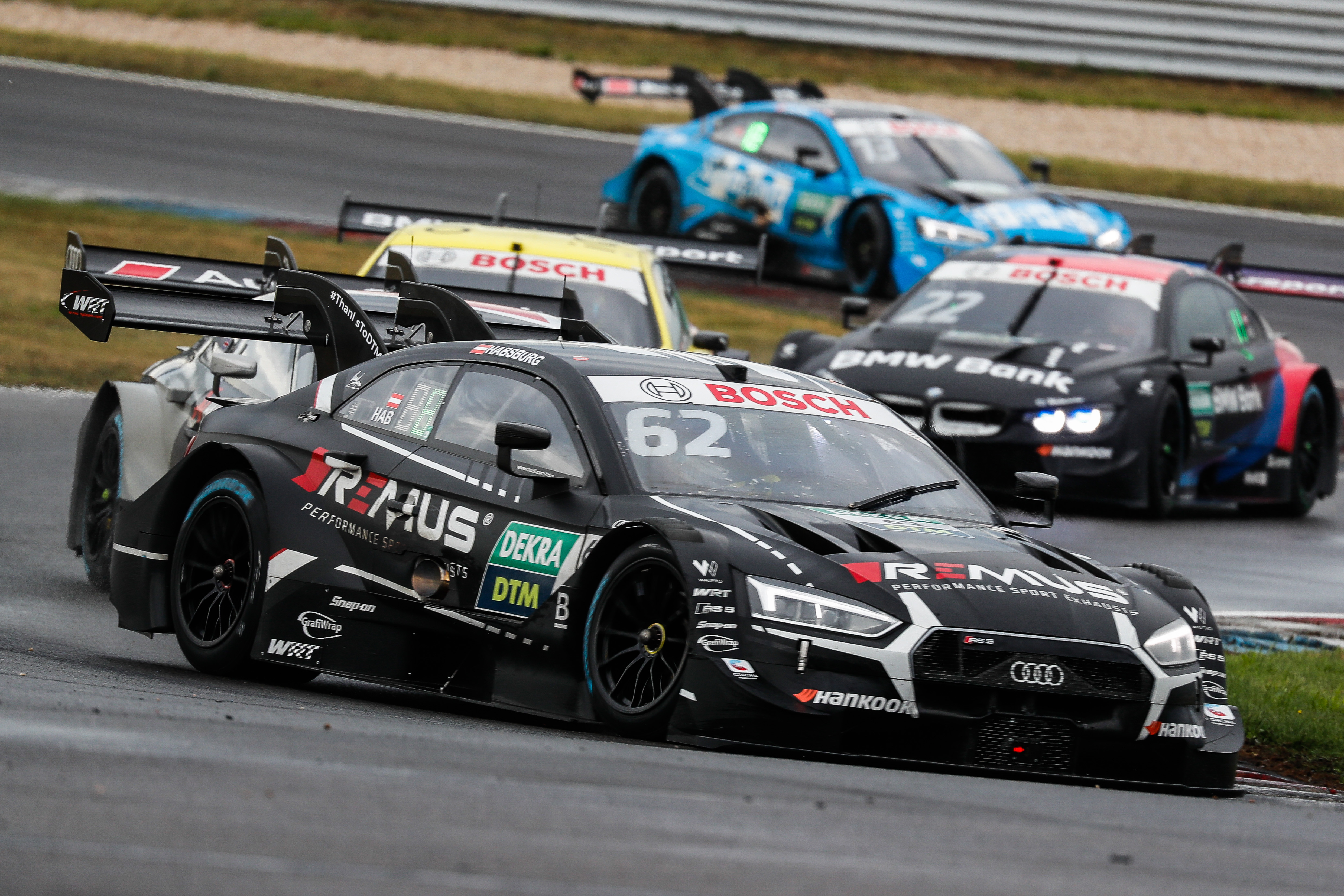 The weekend started on a promising note, as Ferdinand Habsburg was able to set up the 4th fastest time in free practice 1, with Harrison Newey being the best driver of the team in FP2, with the 11th time. Qualifying for Race 1 took place on the wet, with Habsburg taking P10, Newey P11 and Scherer P16. Unfortunately, both the Brit and the Austrian were dropped five positions on the grid, as the Stewards considered they hadn't slowed enough during a red flag period.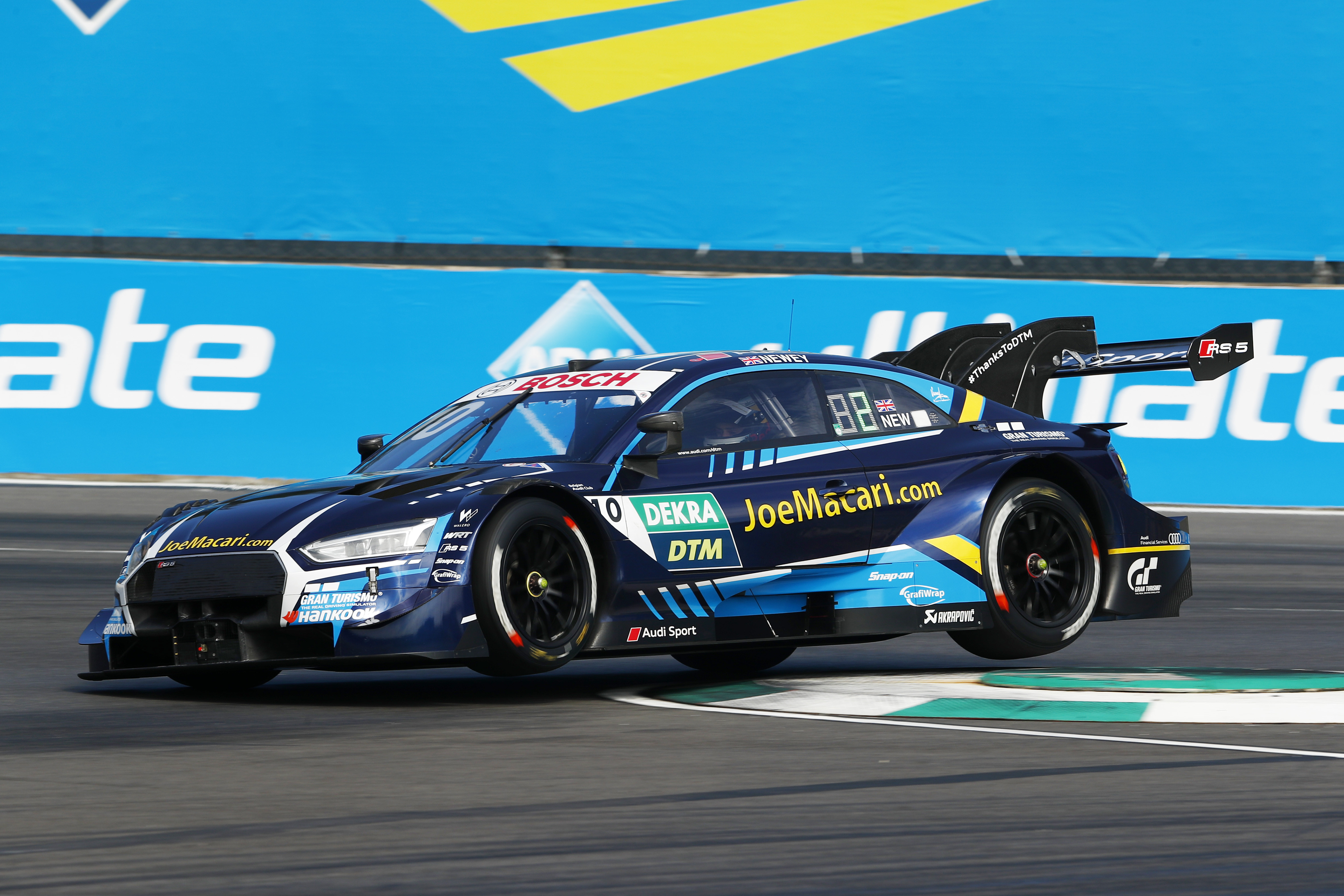 The sanction put things uphill for Race 1, which started on a damp but drying track. Still, Habsburg managed a sensational start and first three laps, climbing up to eighth. The three cars were among the first ones to pit and mount slick tyres, between laps 10 and 12, with Scherer, Newey and Habsburg in that order. The move proved interesting, but unfortunately, didn't yield position in the top-10, with Habsburg closing in 11th, Scherer in 13th and Newey in 15th.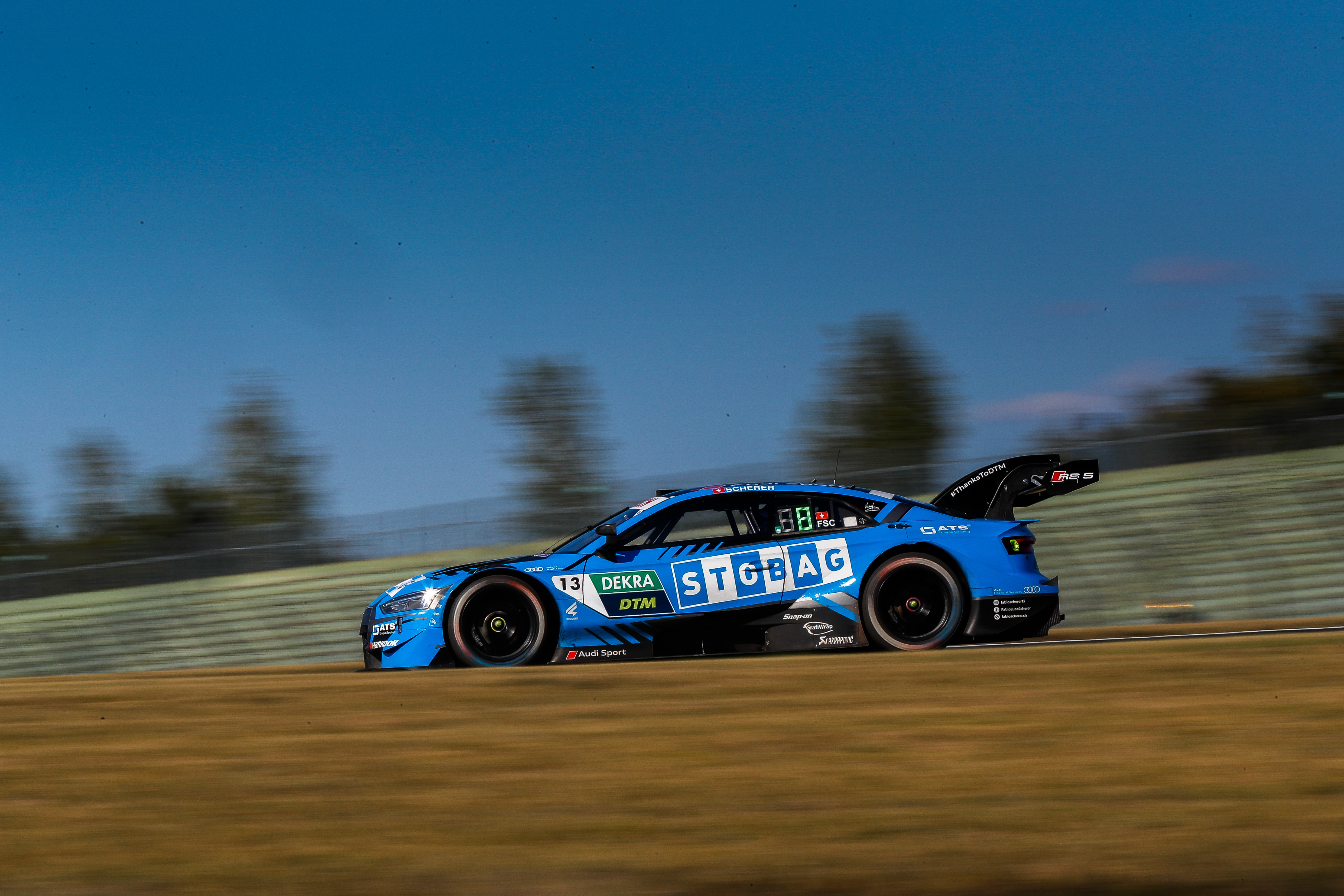 The Sunday, unfortunately, did not bring great improvement in terms of results, with Newey being the best qualified (10th) for Race 2, with Scherer in P13 and Habsburg in P15. The Brit gained one position in the initial laps, but after the pit stops (Scherer in lap 14, Newey in lap 17 and Habsburg in lap 19), the three drivers found themselves out of top-10 positions, eventually finishing grouped in P13 (Newey), 14 (Habsburg) and 15 (Scherer).

Ferdinand Habsburg: "It was a frustrating weekend, we need to work with the team to see all the little things that didn't work and get everything right to be consistently in the points. On the positive side, the race pace is there, but it's clearly disappointing to fight out of the top-10 while being quite close to the front-runners."
Harrison Newey: "A promising weekend, we learnt a lot. I was reasonably happy with my qualifying performances, P11 and P10, but I had a disappointing Race 1, with different issues, although it was interesting to get experience with the car also on the wet. In Race 2 today, we couldn't find the good pace with the second set of tyres, so it wasn't possible to come back and overtake."
Fabio Scherer: "It was a difficult weekend, we need to analyze things thoroughly and improve. Some positives, though: my Race 1 was good, then unfortunately I did a mistake. Now, the important is to work hard ahead of Assen."

Race 1 Results:
1. René Rast (Audi) 32 laps
2. Nico Müller (Audi) + 1s969
3. Robin Frijns (Audi) + 4s922
4. Timo Glock (BMW) + 7s590
5. Marco Wittmann (BMW) +13s282
11. Ferdinand Habsburg (Audi) +26s431
13. Fabio Scherer (Audi) +29s610
15. Harrison Newey (Audi) +51s275

Race 2 Results:
1. Lucas Auer (BMW) 34 laps
2. Timo Glock (BMW) + 1s210
3. Robin Frijns (Audi) + 1s775
4. Jamie Green (Audi) + 1s977
5. Nico Müller (Audi) + 2s464
13. Harrison Newey (Audi) +12s303
14. Ferdinand Habsburg (Audi) +13s230
15. Fabio Scherer (Audi) +15s396

PHOTO: Audi Sport, Alexandre Epping de Barros
1 day ago
#BlackFriday sale is now up 🛒! ⠀ Check out the WRT Fan shop for an extra 20% off on WRT merchandising 😉 The offer… https://t.co/Hal6sn0z9I