TEAM WRT READY TO OPEN TWO NEW FRONTS THIS WEEKEND, WITH THE DTM AT SPA AND THE ADAC GT MASTERS AT THE LAUSITZRING
TEAM WRT READY TO OPEN TWO NEW FRONTS THIS WEEKEND, WITH THE DTM AT SPA AND THE ADAC GT MASTERS AT THE LAUSITZRING
30/07/2020
The 2020 season has (re)started in perfect shape for Team WRT, with the success at the Imola 3 Hours in the GTWCE Endurance Cup last weekend, and the team is already looking to another exciting racing weekend, with the season-opener commitments in the other two main programmes where it is present. The DTM is ready to kick-off and it will do so at Spa-Francorchamps, meaning it is immediately 'home race' for WRT Team Audi Sport. For its second year in the prestigious series, the Belgian squad is stepping up its entry to three Audi RS 5 DTM and fielding three new drivers: Ferdinand Habsburg, Harrison Newey and Fabio Scherer.
On another front, Team WRT will make its debut in the ADAC GT Masters, the high-level German series for GT3, which will kick-off at the Lausitzring. Two Audi R8 LMS will defend the colours of the Baudour-based squad and entrusted to two stellar line-ups: Mirko Bortolotti-Rolf Ineichen and Dries Vanthoor-Charles Weerts.

DTM
It has been a bumpy winter break for the DTM, but the top series for tin-top cars is now ready to take-off for another exciting season of nine events, the last with the Class 1 cars. The season-opener could not find a more magnificent scenery, as it will be Spa-Francorchamps having the honour to host the first round of 2020. The track in the Ardennes was visited last time by the DTM in 2005, in an edition marked by the feats of Mika Häkkinen.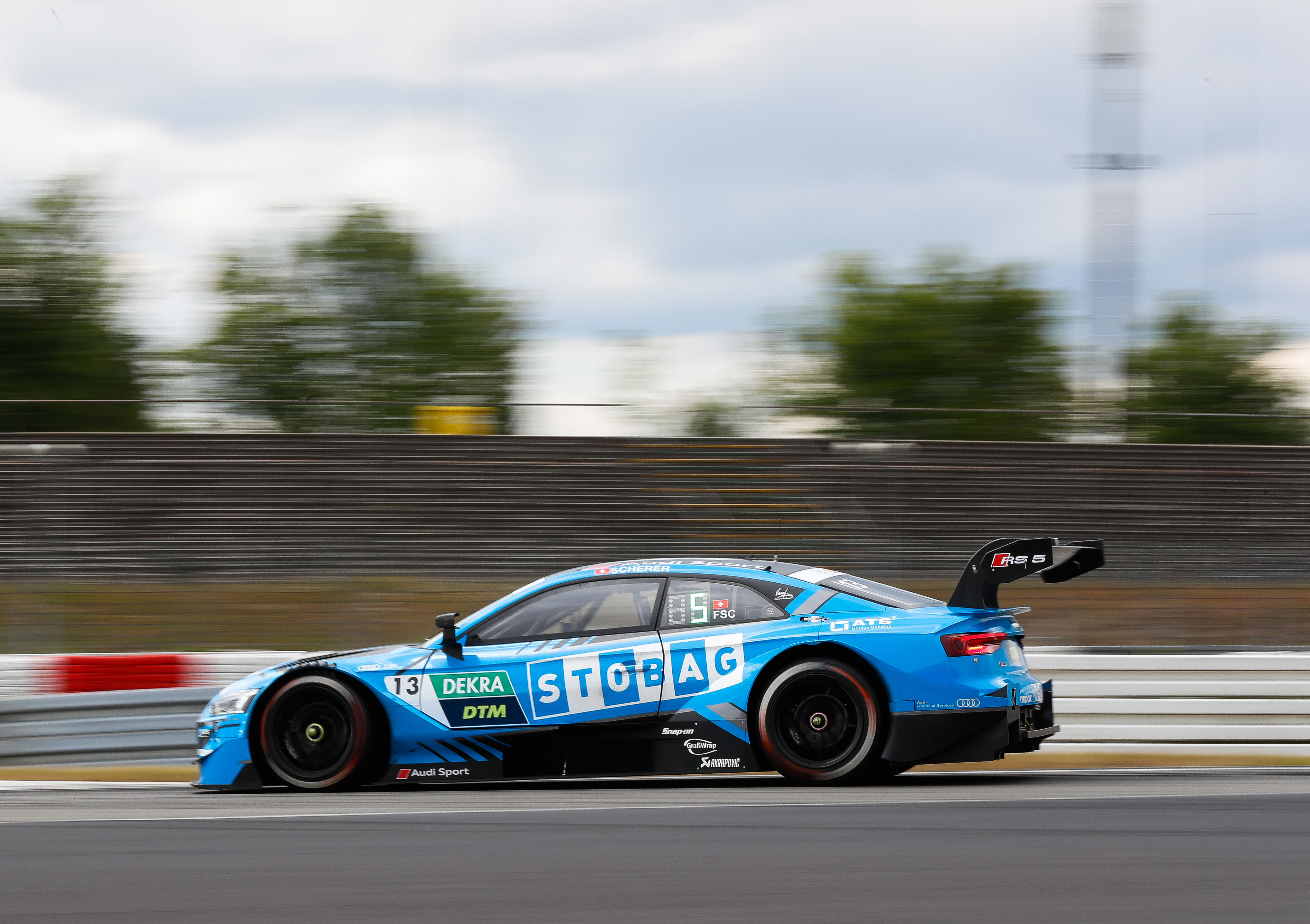 Racing on home soil adds to the excitement of everyone at WRT Team Audi Sport. After a very promising debut season in 2019, the team is seeking for consolidation and first successes. It increased its entry by one car, with three Audi RS 5 DTM, but did not depart from its philosophy to bet on young talent. Three new faces have joined the squad, with Ferdinand Habsburg, strong of one full DTM season under his belt, and Harrison Newey and Fabio Scherer making their debut in the series. Spirits are high following the excellent feedback that came from the pre-season collective tests at the Nürburgring last June.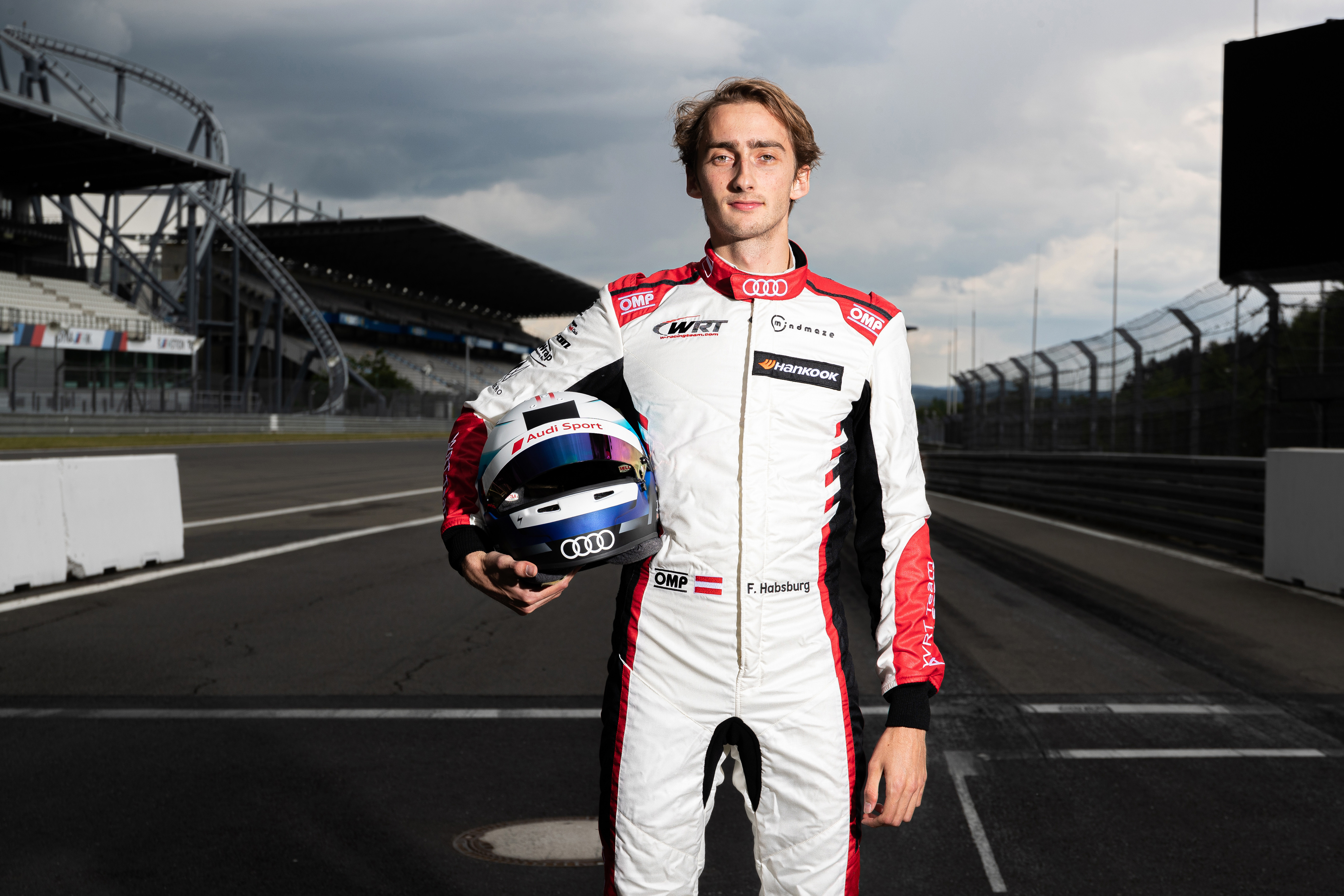 Thierry Tassin, WRT Team Audi Sport Sporting Director: "The season start has been delayed four months, but here we are! It's a key year for us, as we have evolved to a 3-car entry and have expanded the team, which includes now about 30 members. We have three new drivers, and the pre-season tests went very well, with Habsburg showing the advantage of having already one year of experience in the DTM. The very strict Covid-19 protocols are adding constraints to an environment already very precisely-regulated and has brought to two days the weekend format, with the loss of one free practice session. Therefore, we will have to work well in a tight schedule and avoid any mistake. After reaching first row in three occasions last year, the objective for 2020 will be to get onto the podium."

Ferdinand Habsburg: "I'm really looking forward to race at Spa, not only because it means we will be racing for the first time, after a huge delay, but also because I love Spa. This will certainly be the time with the fastest car I'd ever driven there, and that promises to be fantastic, as Spa tends to be more and more exciting the faster you drive around it! I cannot wait to be there with the Audi RS 5 DTM and WRT Team Audi Sport."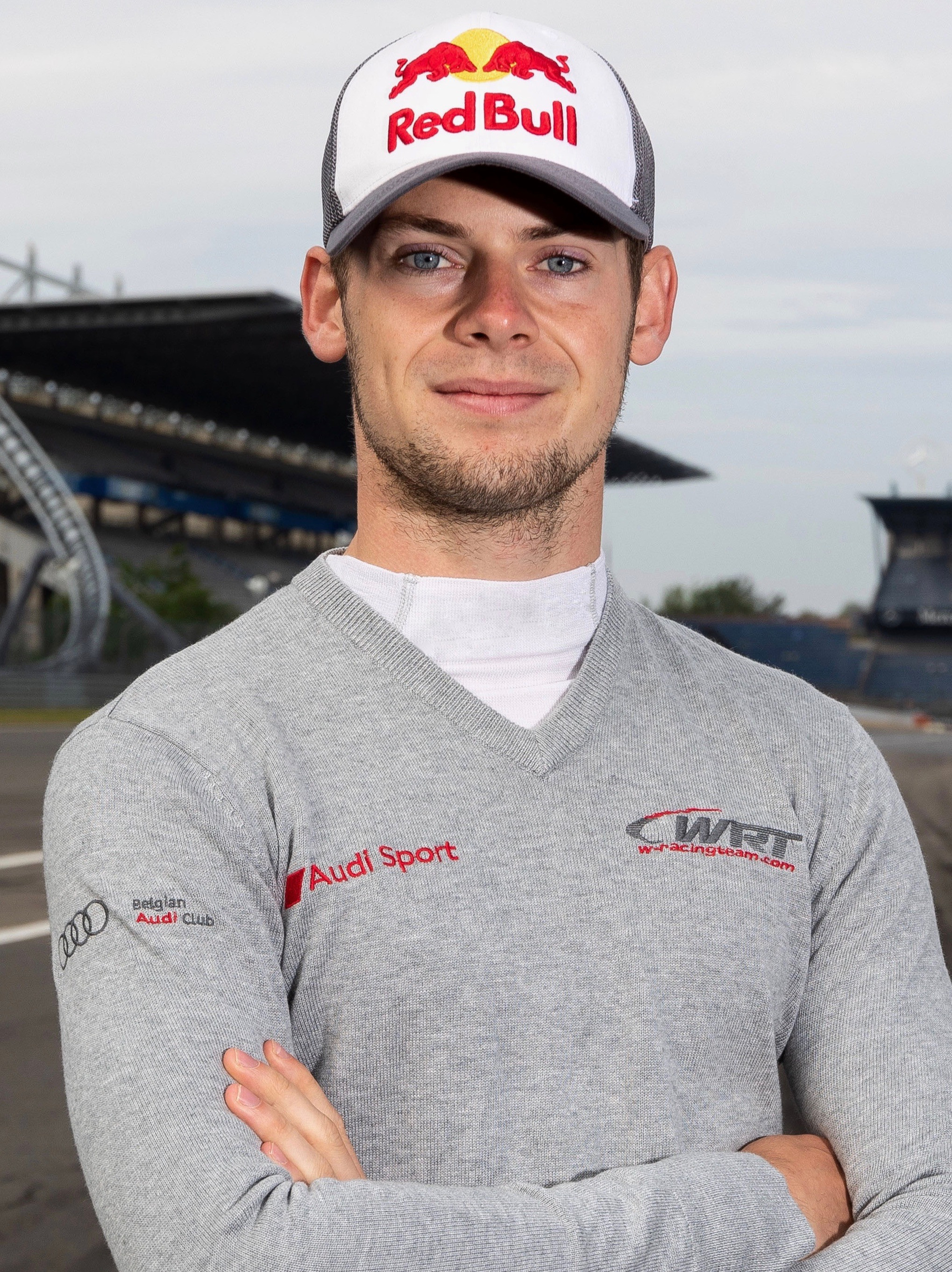 Harrison Newey: "I am really excited ahead of my DTM debut. I have raced in the past in support series of the DTM, and know well these fantastic events. I always looked up at these fantastic cars and this very high-level series, so it is an absolute honour to be on the DTM grid. My objective is to be as competitive as possible, as quickly as possible, and prove I have my place here. Team WRT and Audi Sport have done a fantastic work and, although it is a pity there won't be any spectators, we hope to provide some good entertainment to the fans who'll watch us from home."

Fabio Scherer: "I can hardly wait until the season starts, and I'm particularly happy to contest my first DTM race at Spa. I know this track from Formula 3, it's great and it left me good memories. I assume there will be a lot of action. On the long straights there will be good overtaking opportunities thanks to slipstream and DRS. And in the fast corners the DTM cars will be pushed to the limits. My goal is to get into the rhythm as quickly as possible. Unfortunately, the tight schedule does not allow any mistakes. But thanks to my track knowledge I should quickly feel comfortable in the car."

ADAC GT Masters
GT3 racing holds no secrets anymore for Team WRT, who has been one of the most successful teams in the category at international level in the last decade, but there still were unexplored territories for the Belgian squad! The ADAC GT Masters was probably the main one left to discover, and Team WRT is filling the gap as from this year. The squad will enter two Audi R8 LMS, with two high-level line-ups, Rolf Ineichen and Audi Sport driver Mirko Bortolotti, and Charles Weerts and Audi Sport driver Dries Vanthoor. They will have to give their utmost to shine in an edition of the series that promises to be extremely competitive, with over 30 first-level entries. The season-opener is scheduled at the fast Lausitzring track, where the pre-season tests were also held some weeks ago.
Vincent Vosse, Team WRT Principal: "Our GT World Challenge Europe team gave the example last weekend, and it would be fantastic to have similarly positive starts of the season in the DTM, at our home track of Spa, and in the ADAC GT Masters. The ADAC is new to us, we are very excited to join the series and motivated to do well. Quite logically, we will need a time to adjust to its specificities, the main one being that warming of tyres is not allowed. We have been training with this parameter, we have done well in the pre-season test, and let's see what we can achieve."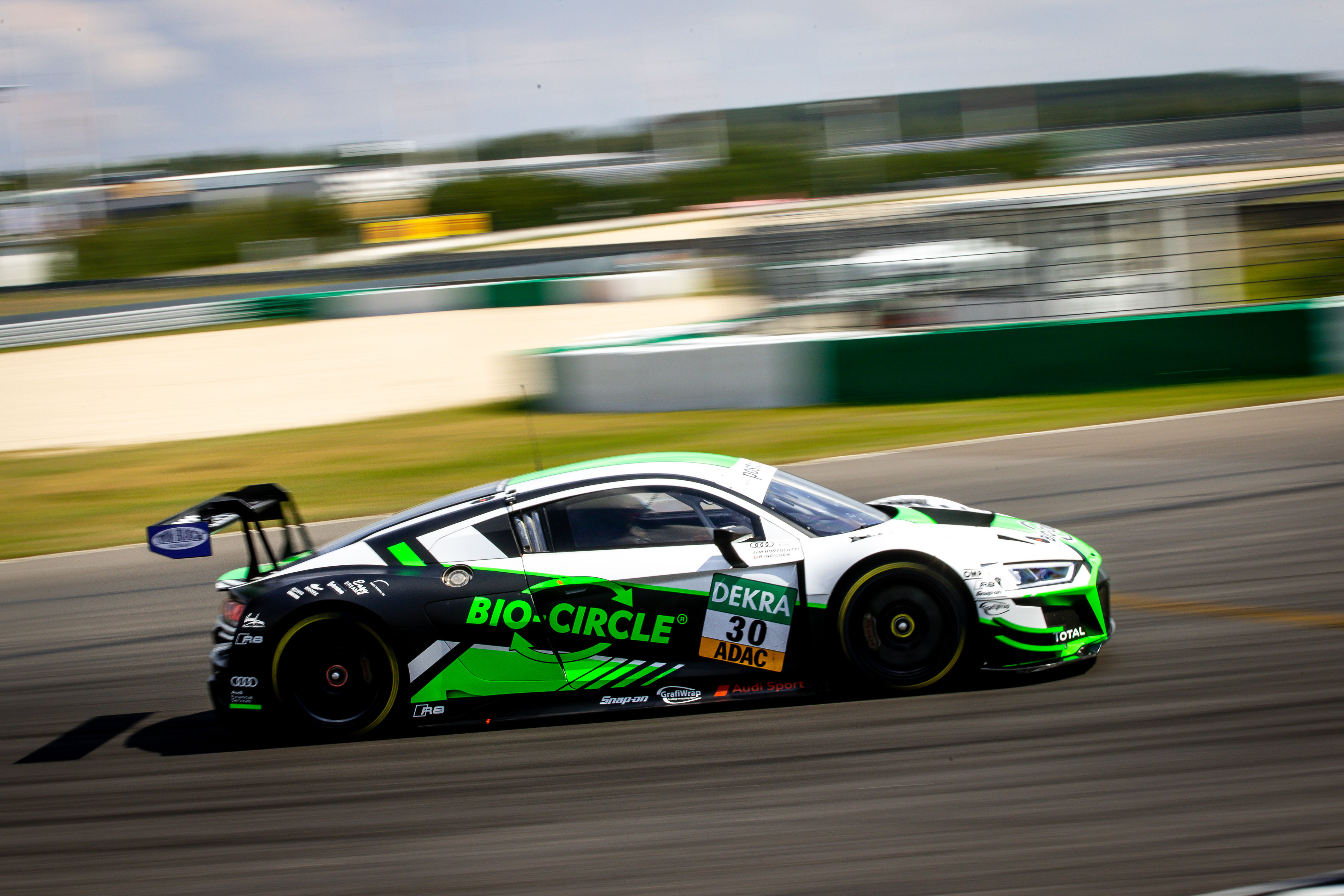 Rolf Ineichen: "It has been a longer break than expected ahead of this 2020 season and we'll all remember the weird period we have gone through because of the pandemic and the toll it has taken on people, business and our daily life. Luckily, we can go back racing now and I am anxious to be at the Lausitzring for the start of an ADAC GT Masters edition that promises to be spectacular and closely-fought. I have been racing in the series since 2016, with success and much enjoyment, and I am delighted to engage in a new challenge with a new car, a new team and ... a team mate I know very well. The pre-season test went very well and I am sure we have good cards to play."
Dries Vanthoor: "First ADAC GT Masters round at the Lausitzring, where we can have good expectations, as we tested a lot there and both Charles and I were quite fast. I look forward to the weekend and to having clean races and scoring good points. The field will be very strong, with a lot of very good drivers, but let's see. What comes, we take!"

DTM – Round 1
Spa-Francorchamps, 1st-2nd August 2020
Timetable (All times = CET)
Saturday 1st August 2020
09:00-09:45 Free practice
10:55-11:15 Qualifying Race 1
13:33-14:50 Race 1

Sunday 2nd August 2020
10:45-11:05 Qualifying Race 2
13:33-14:50 Race 2
WRT Team Audi Sport entries (Audi RS 5 DTM)
#10 Harrison Newey (GB)
#13 Fabio Scherer (CH)
#62 Ferdinand Habsburg (AT)

ADAC GT Masters – Round 1
Lausitzring, 31st July-2nd August 2020
Timetable (All times = CET)
Friday 31st July 2020
08:00-09:45 Session 1
10:50-12:35 Session 2
14:15-15:15 Free practice 1
17:50-18:50 Free practice 2

Saturday 1st August 2020
09:00-09:30 Qualifying 1
13:05-14:05 Race 1

Sunday 2nd August 2020
09:00-09:30 Qualifying 2
13:05-14:05 Race 2
Team WRT entries (Audi R8 LMS)
#30 Mirko Bortolotti (IT) – Rolf Ineichen (CH)
#32 Dries Vanthoor (BE) – Charles Weerts (BE)




19 hours ago
Check it out: @Fhabsburg62 Wins Asian Le Mans and joins WEC https://t.co/2TtbkD3QBr https://t.co/zbdotds0kw