THE BELGIAN AUDI CLUB TEAM WRT ANXIOUS TO TAKE THE TRACK AT IMOLA FOR THE GTWCE SEASON-OPENER
THE BELGIAN AUDI CLUB TEAM WRT ANXIOUS TO TAKE THE TRACK AT IMOLA FOR THE GTWCE SEASON-OPENER
24/07/2020
At last! After many months of a forced … pit stop because of the Covid-19 pandemic, racing activity can resume. This weekend will see the delayed start of the season of the GT World Challenge Europe, the new denomination of the top GT3 competition in the continent, which takes the baton from the Blancpain GT Series. As customary, Italy will host the opening round of the Endurance Cup, but it is the Autodromo Enzo e Dino Ferrari at Imola this time putting the scenery for this year's kick-off.
In the track located on the shores of the Santerno river, the Belgian Audi Club Team WRT is ready and anxious to resume racing and moreover, clearly committed to be fighting again for top honours, after a frustrating 2019 season. Three Audi R8 LMS will be entered by the Baudour-based squad, for three top line-ups.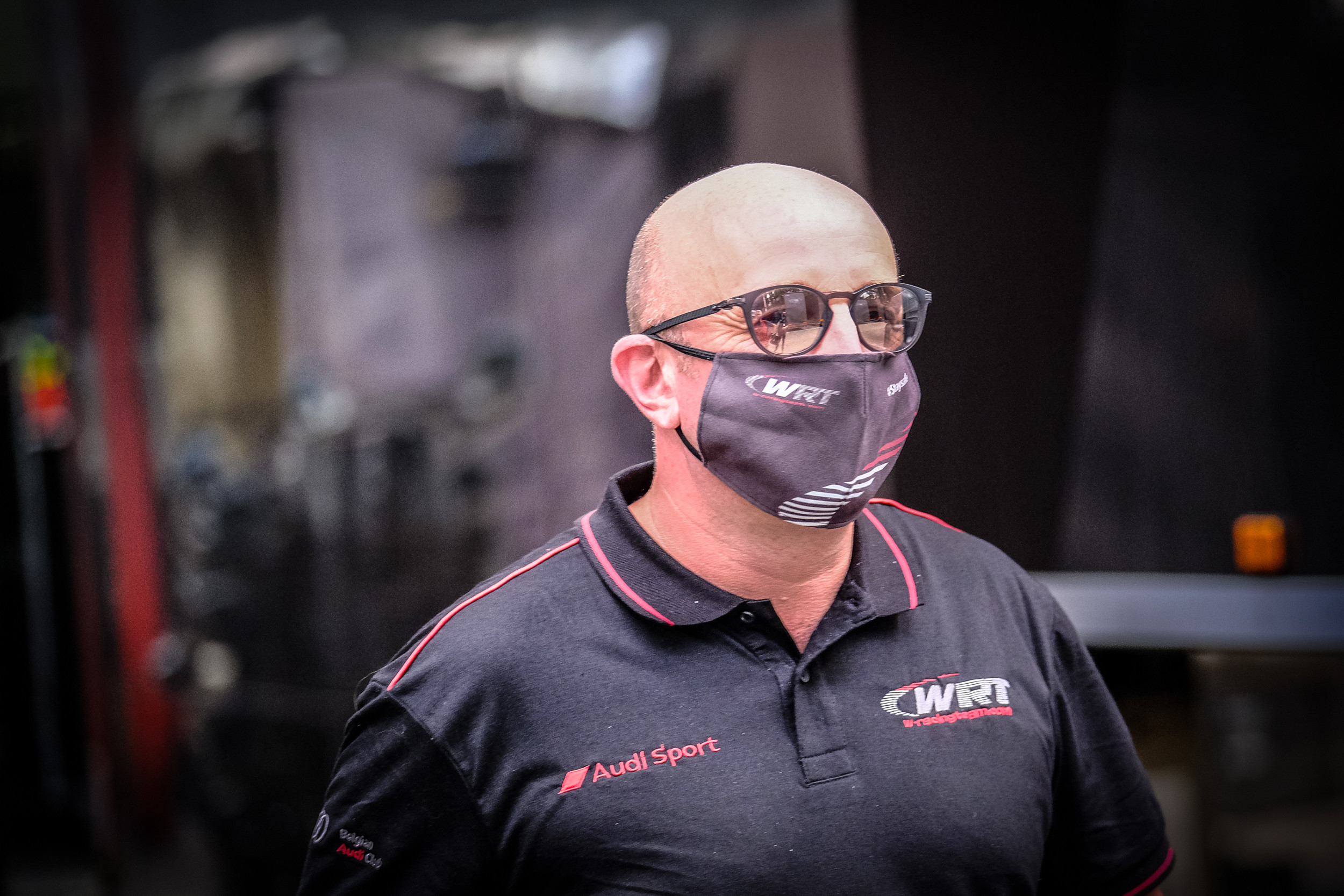 Team WRT Team Principal Vincent Vosse cannot hide his satisfaction: "In the first place, we feel relieved: it was about time to start the season! It won't be a normal season in the paddock, but it will be on the track, so it is great news, and I want to thank the entire SRO team for the great work they have done, and for the timely and right decisions taken, to ensure that we can race. The only main difference with respect to the expected plan is that pit-stops will have a mandatory duration, but except for that, nothing has changed. We are anxious to be at Imola, a track that is new to Team WRT but should be favorable to the Audi R8 LMS. We are extremely motivated and have three great line-ups. Success is never granted and it is not a right, but we are completely committed to be fighting for titles again."
In the Pro category, Audi Sport drivers Mirko Bortolotti and Kelvin van der Linde, who both make their debut with Team WRT in the series, will be exceptionally associated with Frenchman Matthieu Vaxivière, a last-minute replacement for Rolf Ineichen, as the Swiss is taken by unavoidable work commitments. For Bortolotti, there will be, of course, the additional stimulus of racing on home soil, albeit not in front of home crowd, given the 'closed doors' status of the 2020 season. Kelvin van der Linde is one of the drivers for whom it will be first time at Imola and the South African is enchanted: "I really look forward to the start of the season and this unique track, where I have never been. Ayrton Senna was my childhood idol, so it will be definitely special to be there. The prospects for this season-opener all are good: it's new team mates and a new environment, but we have a terrific package, and let's start with some heavy points on our scoreboard!"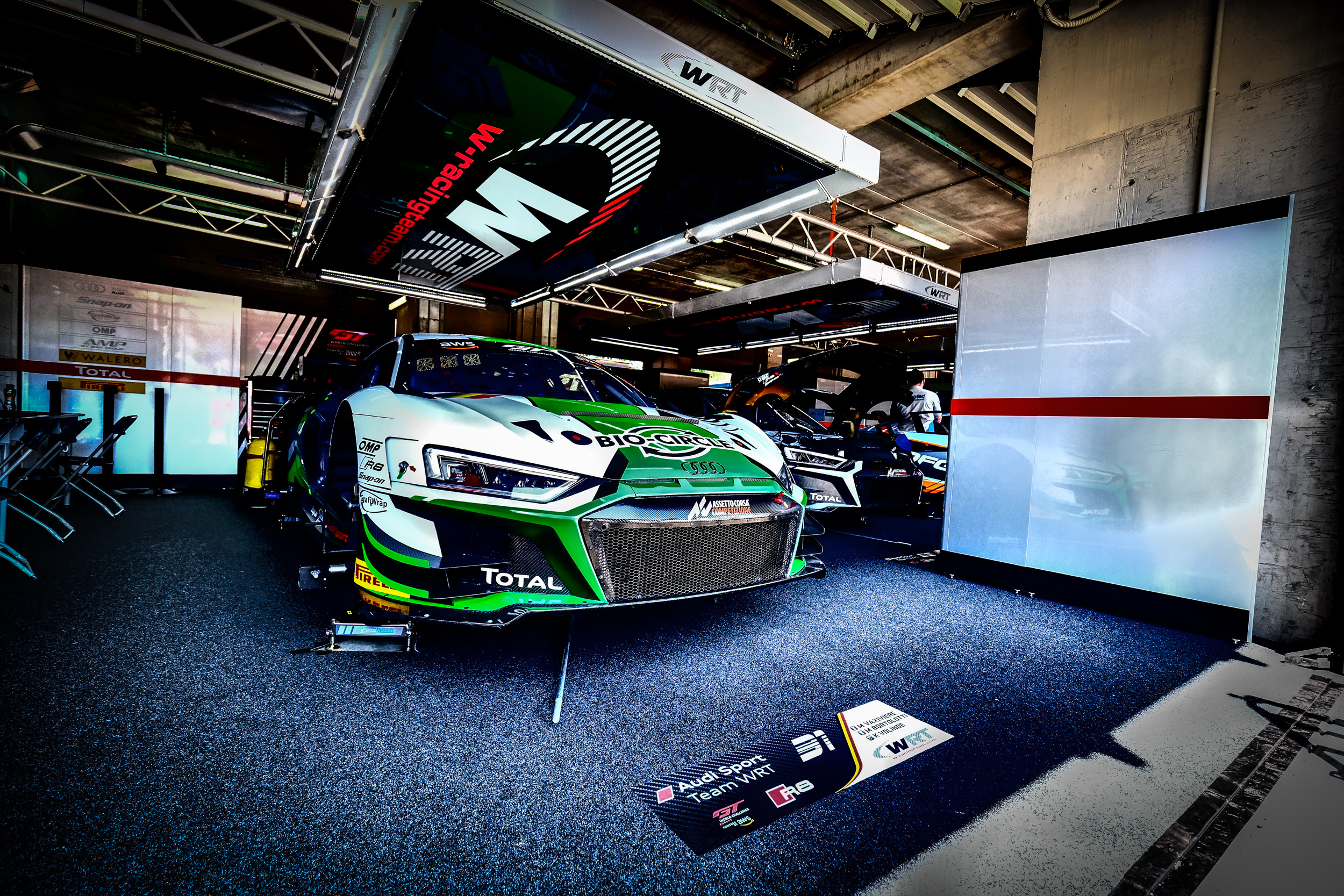 Also in Pro, Belgian guns Dries Vanthoor and Charles Weerts team up with Christopher Mies in a trio that has long-standing ties with Team WRT and includes two other Audi Sport drivers (Vanthoor and Mies). For Vanthoor, "we are all very happy to go back to racing after such a long time. We have tested a lot and feel very well-prepared. We have a very strong line-up and we know each other well, so we are really anxious to get going!" His country-fellow Charles Weerts is not saying anything much different: "It's since Macau last November that I haven't raced, so I am really eager to start this season. We did a lot of testing, which went very well, and I learnt Imola on simulator. It looks like a fun track, so I am excited to be there, forming a new trio with Dries and Christopher."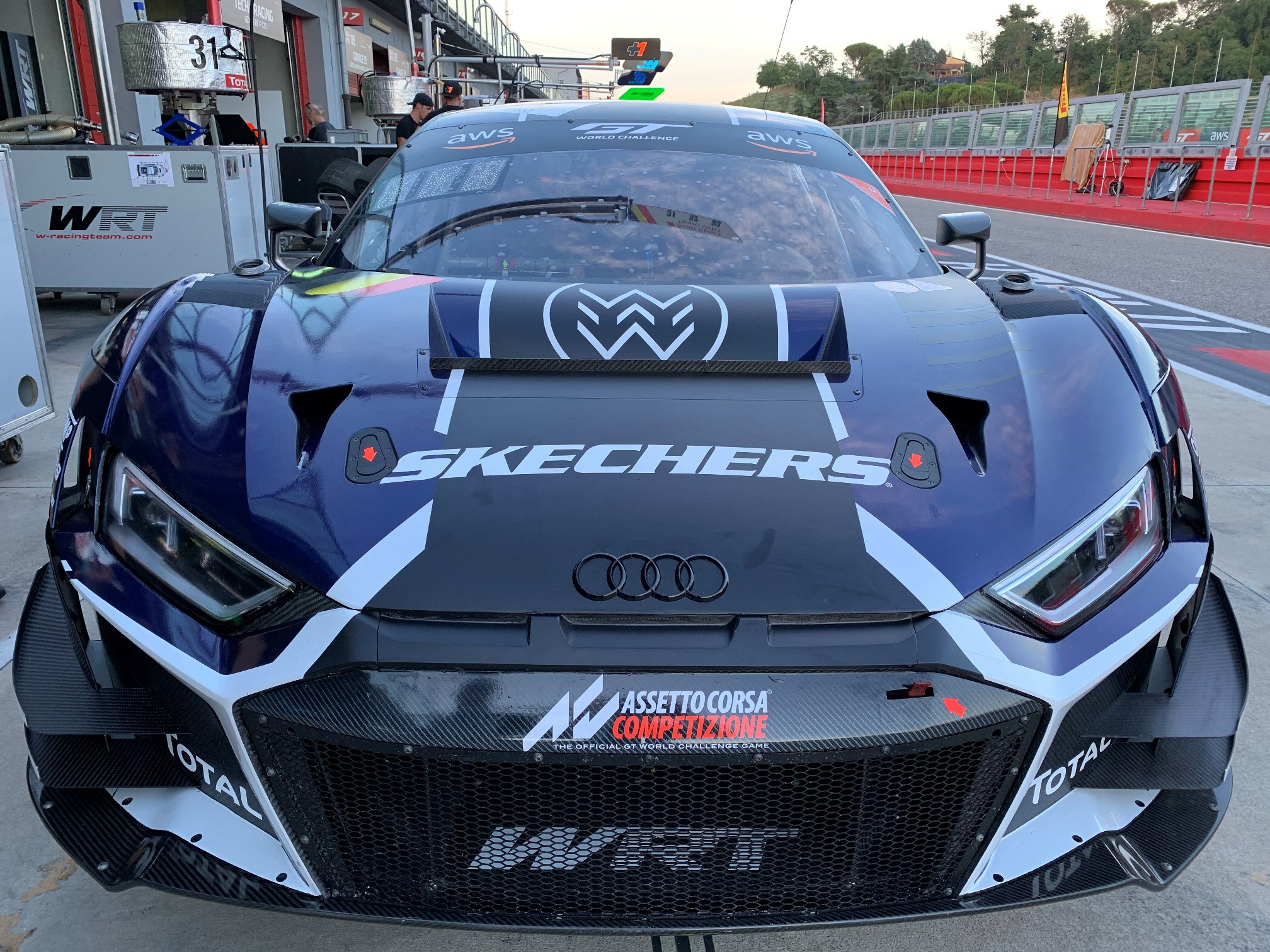 Looking for glory in the Silver Cup will be the car entrusted to Stuart Hall, Benjamin Goethe and Rik Breukers, with the first two being new WRT recruits. Germany's Goethe, who is not the benjamin of the trio only by name, feels ready for the big debut: "The Silver Cup class has some strong line-ups, ours included, so I think it's going to be very competitive. With only four rounds, we really can't afford to have one bad result, as there just isn't the time to make up lost points. I'll need to learn the Audi R8 LMS GT3 really quickly, so we can hit the ground running at Imola, but I know I'm in one of the best GT teams in the world. Stuart has been my coach for years and has a world championship title to his name and I know that Rik is one of the fastest silvers on the grid so we have everything we need to challenge for the win this weekend."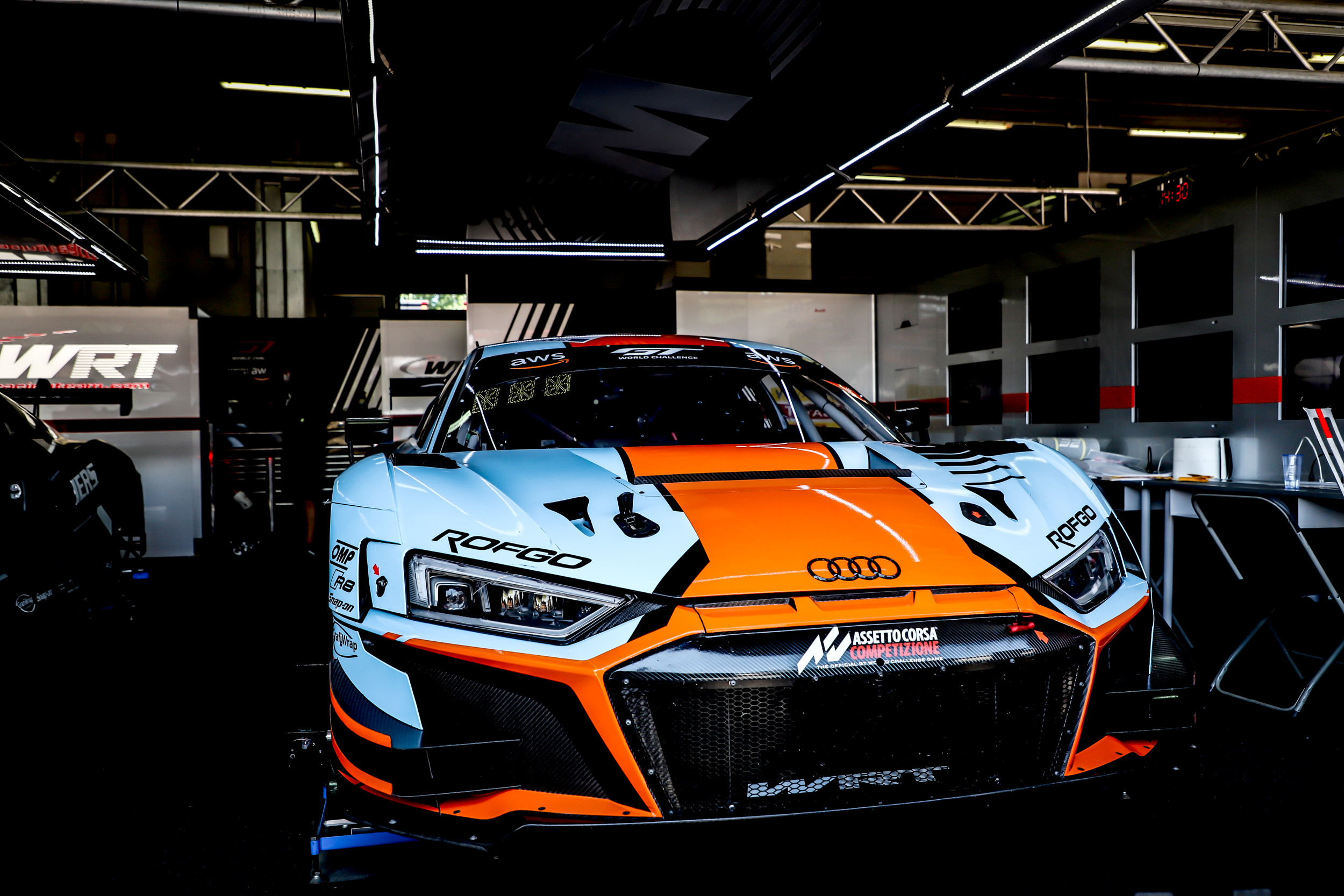 This will be the first time that the series will race at Imola, the fast and technical track known for having hosted the San Marino F.1 GP. The two testing sessions foreseen on Friday, ahead of the official start of the event, will be critical for all contenders to familiarize with the track, as the testing days foreseen mid-July had to be cancelled because of the strict noise regulation in force in the city. A fact that should put on an equal footing all 46 cars entered.
The 3-hour race will start on Sunday at 13:30.
On an unrelated matter, Team WRT has released its latest video, which takes a different and … scaled look at its history ! You can watch it here: https://www.youtube.com/watch?v=wn_lOAZ7YFs

GTWCE Endurance Cup – Round 1
Imola Italy, 25-26 July 20220
Timetable (all in local time = CET)
Friday 24 July 2020
10:00-11:30 Paid test 1
14:50-16:20 Paid test 2
Saturday 25 July 2020
09:00-10:30 Free practice
09:00-10:30 Free practice
17:30-18:30 Qualifying
Sunday 26 July 2020
13:30-16:30 Race (3 hrs)

Belgian Audi Club Team WRT entries
#31 Mirko Bortolotti (IT) – Kelvin van der Linde (ZA) – Matthieu Vaxivière (FR) Pro
#32 Christopher Mies (DE) - Dries Vanthoor (BE) – Charles Weerts (BE) Pro
#33 Rik Breukers (NL) – Benjamin Goethe (DE) – Stuart Hall (GB) Silver

PHOTO: SRO MOTORSPORTS GROUP




18 hours ago
Check it out: @Fhabsburg62 Wins Asian Le Mans and joins WEC https://t.co/2TtbkD3QBr https://t.co/zbdotds0kw