IT'S ALREADY TIME TO RACE FOR TEAM WRT: THE DUBAI 24 HOURS OPENS THE 2020 SEASON
IT'S ALREADY TIME TO RACE FOR TEAM WRT: THE DUBAI 24 HOURS OPENS THE 2020 SEASON
08/01/2020
The festive season is over and so is the short break, as the new GT international endurance racing season is about to start. As per tradition, the Hankook 24 Hours of Dubai, the top race of the 24 Hours series promoted by Creventic, is the first 'big one' in the schedule.
Team WRT is back to the Emirates in full gear and with great ambitions. The Belgian squad won in Dubai in 2016, the year of its very first participation, and has conquered runner-up honours last year.
The objective for 2020 is to fight for the win, fielding two Audi R8 LMS with top driver line-ups.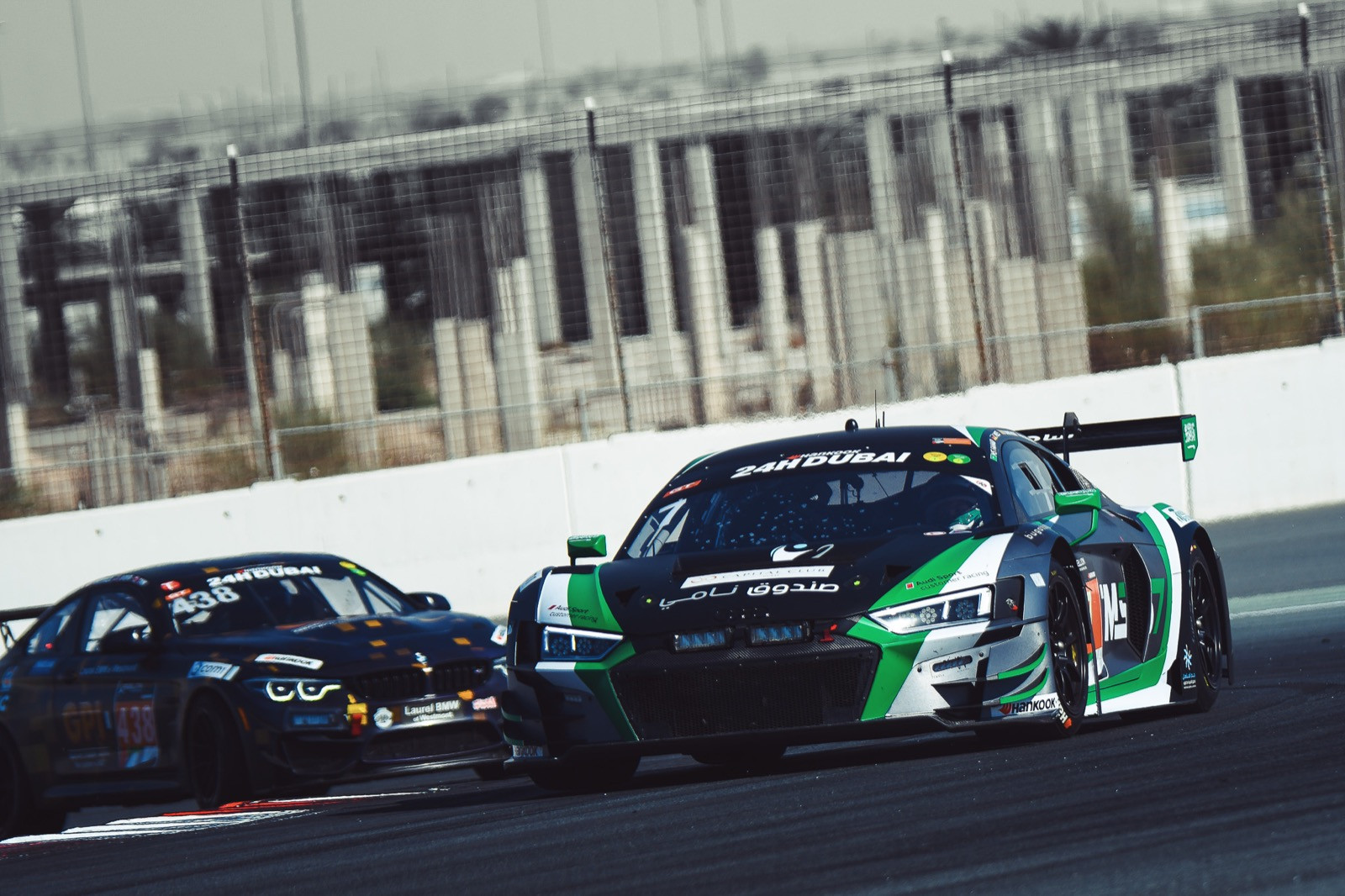 The first one is entered under the banner of MS7 by WRT and will be entrusted to the same quartet that raced in 2019, composed of Audi Sport drivers Dries Vanthoor and Christopher Mies, Dutchmen Michaël Vergers and Mohammed Saud Fahad Al Saud, who will be joined by Rik Breukers.
The other car, in the colours of Team WRT, will be in the hands of Italian GT star Mirko Bortolotti, a recent addition to the family of Audi Sport drivers, his team mate Kelvin van der Linde, and Rolf and Mark Ineichen. The Swiss brothers were among the race winners at Dubai back in 2014 and will make, as Bortolotti, their debut at the wheel of an Audi R8 LMS.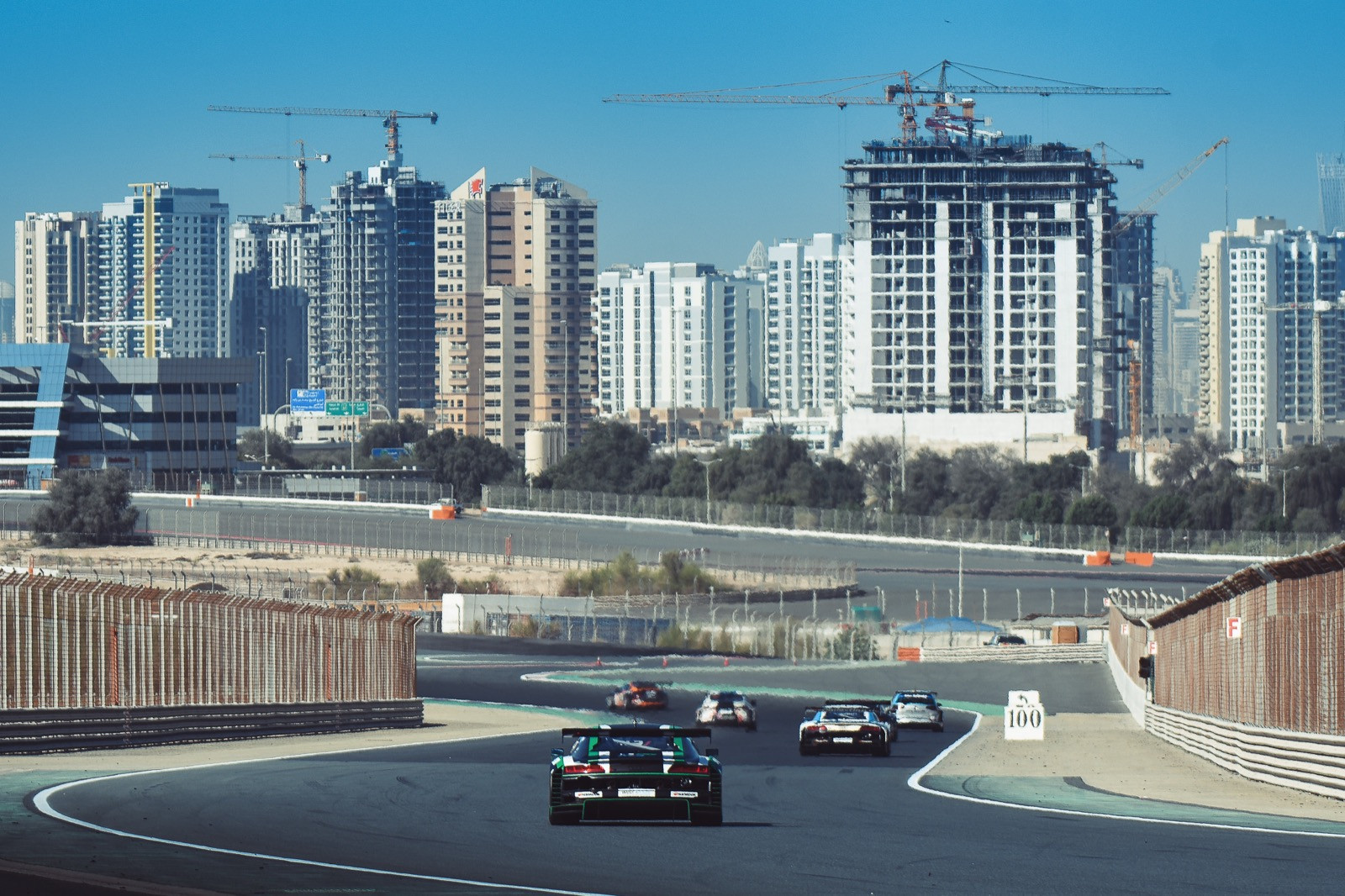 Vincent Vosse: "It has now become a tradition to start the season at Dubai, which is very nice. This, combined with the testing days of the Daytona 24 Hours, means that we are having quite a busy start of the new year. Things went quite well in Florida, and we are very happy of that. Now we are determined to do very well at Dubai too. We have two cars with very strong line-ups, we prepared well, and we are determined to fight for victory."
Dries Vanthoor: "It's nice to be back to Dubai, it is an early race in the year, but a very nice way to start the season. The race is tough, like any other race, but the atmosphere around is relaxed and the weather quite nice, so it is always a pleasant experience. We came second last year and clearly we aim at one step higher this year. To fight for victory, we'll need to perform a clean race, without mistakes and trouble, as the level of competition is quite high."
Mohammed Saud Fahad Al Saud: "I have been looking forward to coming back this year to the Dubai 24 Hours after our superb 2nd place last year, we have retained the same line up and I have been testing and racing the car in preparation for the event. I feel that as a whole, we are stronger and better-prepared than last year, although I also expect the competition to be stronger, and it is fine so. Still, we have to set our goal for overall victory this year, and that is what we will seek."
Mirko Bortolotti: "I can't wait to make my debut with an Audi and drive the R8 LMS of Team WRT at Dubai! The team have put a lot of efforts in preparing over the winter and we have a strong two-car line-up. Dubai is a special 24 Hours race and it has its own rules in many perspectives. It will be crucial to 'read' the race well and be ready for any sort of opportunity."
Rolf Ineichen: "Together with my brother Mark, we were part of the winning quartet at the Dubai 24 Hours some years ago, we have very good memories there and are always happy to go back. It would be nice to win it again, even if it is first race with a new car and a new team, which is always a challenge, but a very exciting one! With Mirko, whom I know well, Kelvin and Mark we have a top quartet, and I already had the opportunity to see how professionally Team WRT has been preparing this race, so I think we have a very good chance to be fighting at the top. For the rest, it is a 24 hours race, and we all know that there are many variables that play a role…"

24 Hours Series - Round 1
Hankook 24 Hours of Dubai, AUE, 8-11 January 2020
Timetable (CET +3)
Wednesday 8 January 2020
09:35-12:05 Unofficial Practice 1
13:25-15:55 Unofficial Practice 2

Thursday 9 January 2020
10:20-11:50 Free Practice
15:40-16:10 Qualifying (GT cars)
18:00-19;30 Night Practice

Friday 10 January 2020
10:30-11:00 Warm-up
15:00 24 Hours Race Start

Saturday 11 January 2020
15:00 24 Hours Race Finish

MS7 by WRT entry (Audi R8 LMS)
#7 Dries Vanthoor (BE) – Christopher Mies (DE) – Michaël Vergers (NL) – Mohammed Saud Fahad Al Saud (SA) – Rik Breukers (NL)
Team WRT entry (Audi R8 LMS)
#31 Mirko Bortolotti (IT) – Kelvin van der Linde (ZA) – Rolf Ineichen (CH) – Mark Ineichen (CH)
PHOTO: Xynamic

7 months ago
@Fhabsburg62 @GTWorldChEu @ValeYellow46 @augustofarfus @weerts_charles @SheldonvdLinde @vanthoordries1… https://t.co/Alo6nzivvx