LEOPARD RACING TEAM AUDI SPORT DELIGHTED TO BE IN JAPAN, EVEN ON 'SMALL' SUZUKA TRACK
LEOPARD RACING TEAM AUDI SPORT DELIGHTED TO BE IN JAPAN, EVEN ON 'SMALL' SUZUKA TRACK
23/10/2019
The FIA WTCR resumes this weekend after a 6-week break with the second event of the Asian tour, scheduled at Suzuka Circuit, the iconic home of Japanese motorsports. Both Jean-Karl Vernay and Gordon Shedden are anxious to be again at the wheel of their Audi RS 3 LMS and as eager as the entire Leopard Racing Team Audi Sport to go for very good results in the final part of a season that so far has been quite frustrating for the squad.
Alas, it won't be the magnificent Suzuka GP full course the one used this year, but the shorter (2243 meters) East course (already used by the WTCC in 2011-13), as the urethane barriers fitting the track at this period are not homologated by the FIA for car races. Still, drivers will enjoy the long straight, the famous first corner, the 'esses' and a section of the Dunlop corner. This configuration does not make overtaking easy and that will be a factor to take into account, together with the traditional changing weather conditions. What will not change is the special atmosphere and the huge crowds of race fans that always welcome drivers and teams.
The FIA WTCR cars have traveled a long journey by sea and land from the previous round at Ningbo and teams will have less than a couple of days to re-prepare them. Leopard Racing Team Audi Sport crews will also have to finish repairing Jean-Karl Vernay's car, damaged in Race 3 in China. The Audi RS 3 LMS will benefit from a slight drop in compensation weight for this race.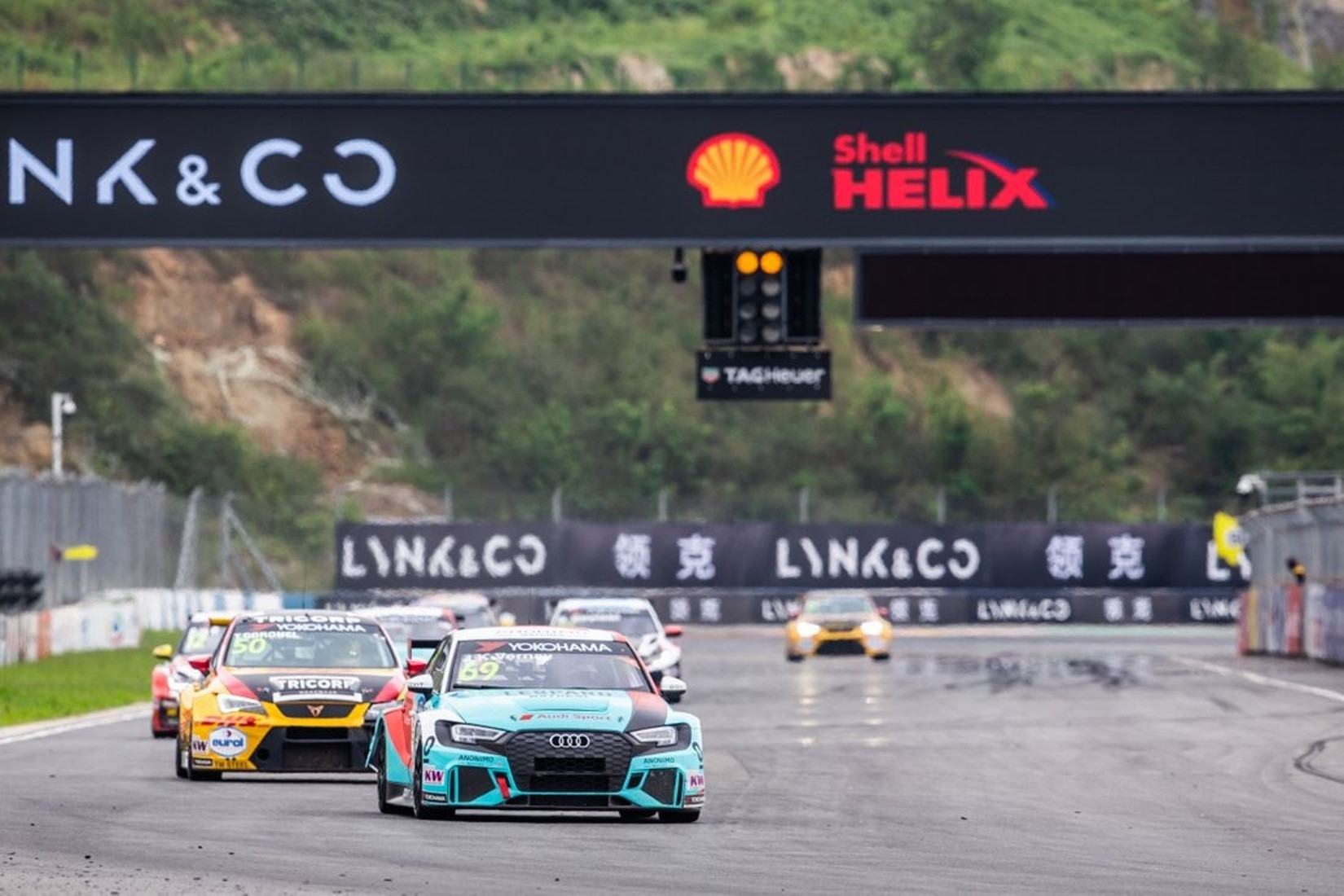 The major development occurred in-between the Chinese and the Japanese rounds is that the International Court of Appeal (ICA) has decided to fully allow the appeals lodged by Leopard Racing Team Audi Sport and another entrant concerning the outcomes of the respective races at round six of the FIA WTCR at Vila Real, the positions achieved and the points scored.
As a result of this decision, the disqualifications of Jean-Karl Vernay in Race 1 and Race 3 are invalid. Team and driver have had their positions and the related points awarded again. The decision by the ICA shows that all appeals were allowed and justified. The court found that neither the teams nor Audi Sport violated the technical regulations. As a result, the brand and the teams have been fully rehabilitated.
In parallel, Team WRT will be in action this weekend also much closer to home, at the Nürburgring's Nordschleife for the last round of the VLN Langstreckenmeisterschaft 2019 series. For this outing, the Audi R8 LMS of the Belgian squad will again be in the hands of French trio François Perrodo-Emmanuel Collard-Matthieu Vaxivière, who have already shone in previous participations to the series this year. The 4-hour race is scheduled to start on Saturday at 12:00 hours
Pierre Dieudonné: "It's a little bit frustrating to take such a long trip to Japan and to be at a fantastic track such as Suzuka to race on the short circuit, but that's how things are. Such a short track, with a downhill straight, will certainly pose a challenge for overtaking and gaps will be even narrower than usual. Nobody really know what to expect, but the objective will be to do well and try to net heavy points."
Jean-Karl Vernay: "I am always very happy to go back to Japan, a country that I adore. Clearly, racing on the East course won't be the same, it is a little bit of kart track compared to the GP track. On top, it includes the sections that are theoretically not the most favourable to our cars. On the other hand, we will have less compensation weight, so we need to see how all this will play. Our objective, as always, will be to do our very best and to take heavy points. Championship objectives are beyond our reach, but we can still fight for being the best Audi or even the best Volkswagen Group car!"
Gordon Shedden: "Suzuka is one of the most iconic tracks in the whole world and I just can't wait to be there! Japanese fans are just incredible. I look forward to have a really good weekend. Let's go to Suzuka!"

FIA WTCR - Round 8
Suzuka, Japan, 25-27 October 2019
Timetable
(Please remember change to winter time in Europe between Saturday and Sunday)
Friday 25 October 2019 (local time = CET +7)
08:30-09:15 Free Practice 1
10:15-10:45 Free Practice 2
13:00-13:30 Race 1
15:30-16:25 Qualifying 1/2/3
Saturday 26 October 2019 (local time = CET +7)
15:05-15:35 Race 1 (24 laps)
Sunday 27 October 2019 (local time = CET +8)
10:00-10:30 Race 2 (24 laps)
11:30-12:05 Race 3 (28 laps)

Leopard Racing Team Audi Sport entries (Audi RS 3 LMS)
#52 Gordon Shedden (GB)
#69 Jean-Karl Vernay (FR)
PHOTO: Audi Sport
5 months ago
@Fhabsburg62 @GTWorldChEu @ValeYellow46 @augustofarfus @weerts_charles @SheldonvdLinde @vanthoordries1… https://t.co/Alo6nzivvx