A DISAPPOINTING FINAL ROUND TO A VERY POSITIVE MAIDEN SEASON IN THE DTM FOR WRT TEAM AUDI SPORT
A DISAPPOINTING FINAL ROUND TO A VERY POSITIVE MAIDEN SEASON IN THE DTM FOR WRT TEAM AUDI SPORT
06/10/2019
The maiden season of WRT Team Audi Sport ended on a disappointing note at the Hockenheim finale. In a week marked by changing and at times, treacherous, weather conditions, Pietro Fittipaldi and Jonathan Aberdein could not score points and show the full potential of the Audi RS 5 DTM of the Belgian squad.
Despite a somehow bitter ending, the season that has seen the debut of Team WRT in one of the most competitive series in the world yields results, as the team showed a level of professionalism and a steady growth recognized also by Dieter Gass, the Head of Audi Motorsport, and Gerhard Berger, the Chairman of ITR, promoter of the DTM.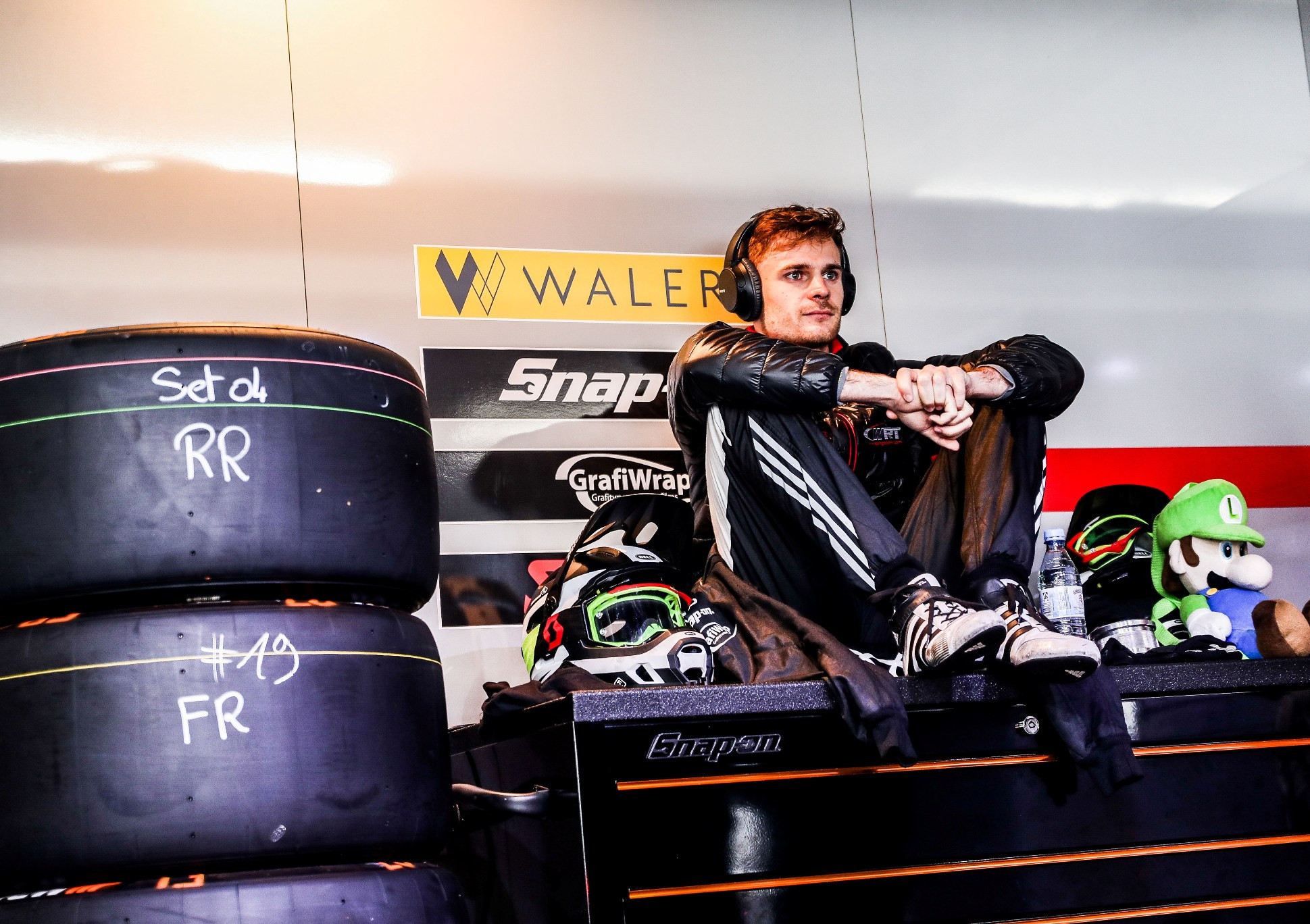 The start and first lap of Race 1 saw Aberdein losing two spots, but he recovered P5 shortly after, with Fittipaldi also gaining one position. Quite logically, given his position, the Brazilian made an early pit stop (in lap 11), with Aberdein following in lap 16. The safety-car intervened in lap 19, for a short period, and at the restart, Aberdein and Fittipaldi were 8thand 9th.While fighting in the compact group there was a slight contact between the two in the 'esses' section of the track, as Fittipaldi locked his wheels at braking, touching his team mate. While the Brazilian could rejoin the race after a brief off-track, the South African went into a spin losing many positions, and both lost the hopes of a points finish. Aberdein crossed the line in P14, one position ahead of Fittipaldi, who was sanctioned with a drive-through for the incident.
On Sunday, heavy rain welcomed everybody at the track. Qualifying 2 was a struggling exercise for Aberdein and Fittipaldi, who qualified 13thand 20th, respectively. The start of the race was given in dreadful conditions and the red flag appeared after two laps, because of two separate incidents. After restart, Aberdein and Fittipaldi were both climbing positions, but the Brazilian received a drive-through for an infringement on the 3-minute board during the starting procedure. Both drivers then made early pit stops, in lap 5 and 6, respectively.
Unfortunately, Aberdein, when arriving at his box, was hit on the rear right wheel by another car released too quickly from his stop. Although the South African rejoined the race after changing tires, he had to retire in lap 14 with a faulty hub, maybe damaged in the earlier contact. Fittipaldi had a less eventful race, crossing the line in P15.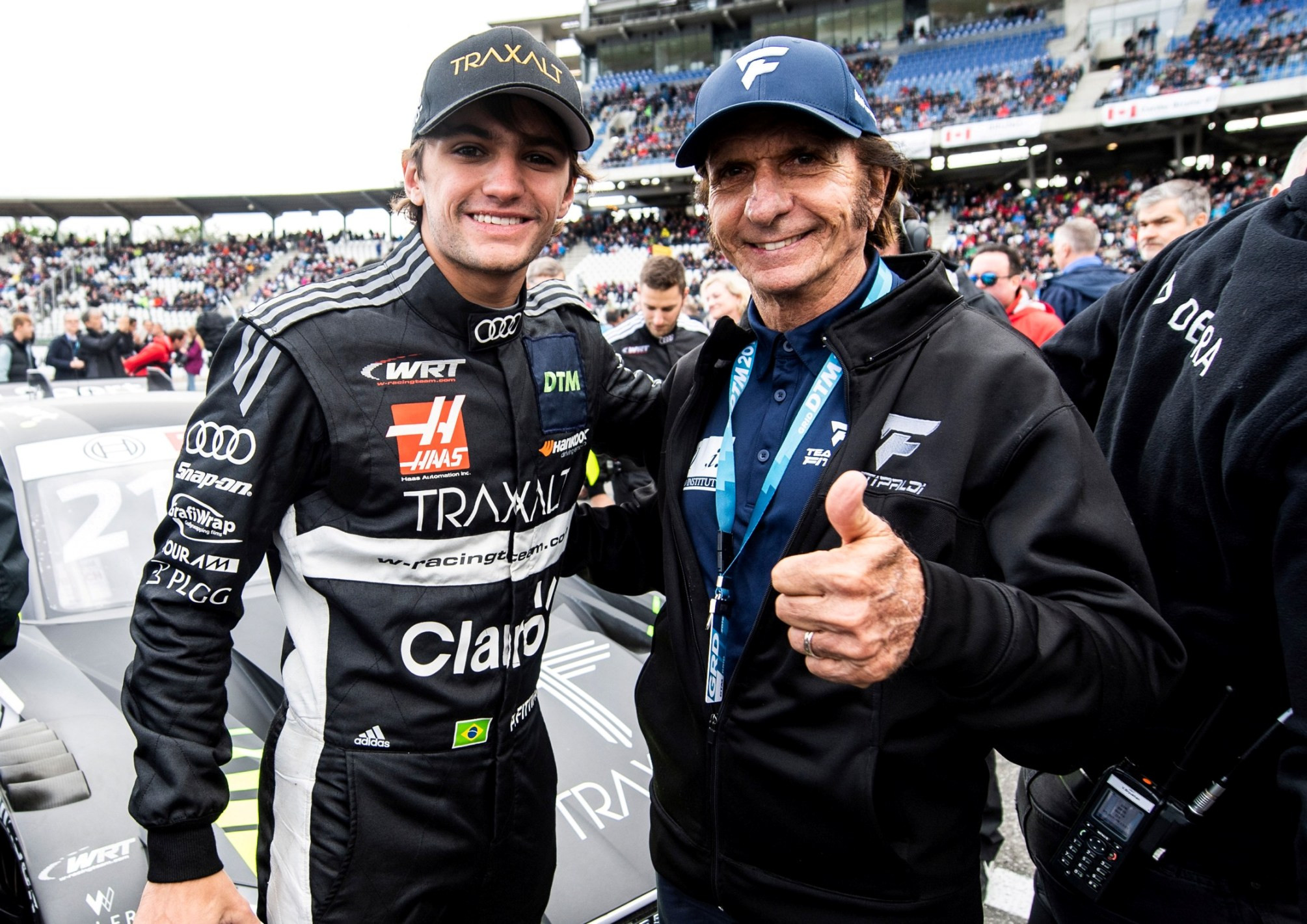 Vincent Vosse, Team Principal: "It wasn't the way we wanted to finish the season, and quite clearly, it has been a difficult weekend for us. It's frustrating but what we have to take away from this first season in the DTM is the quality of the work of the entire team and our constant progress. We can be proud of what achieved and it is an excellent foundation for the future."
Jonathan Aberdein: "Quite a disappointing weekend, I must say. We came into Hockenheim with high expectations but the weekend did not yield the results we wanted. After a very promising Q1, it was a bit unfortunate that Pietro and I made contact in Race 1, which resulted in falling back some positions. It's racing and it sometimes happens. Race 2 was also quite difficult. Still, I am very happy about how the season has gone. It's a frustrating end, but we should focus on how successful we have been as a team and celebrate the good parts."
Pietro Fittipladi: "I am really happy of the opportunity that was given to me by Audi Sport and Team WRT to race in the DTM this year. It's one of the most competitive series in the world, with top-class manufacturers, teams and drivers. I think we have shown a very good potential. We had the speed, we made the top-5 in qualifying and the top-10 in races on a number of occasions. We can have the impression there was more left in it in some races, but for different reasons, it didn't happen. Still, we proved we were competitive and it was a very good season."
Dieter Gass, Head of Audi Motorsport: "I know WRT for quite a long time and knew very well how professional they are. I was convinced the team would do well also in DTM and they definitely fulfilled or even exceeded our expectations. They've been competitive right from the start, scored points almost every weekend and have been right in the mix with our factory cars. Jonathan and Pietro both impressed us with their rookie seasons. I can only congratulate Vincent and the whole team for a very strong first year and DTM. It's a please to work with them. They also proved that you can be competitive in DTM as a private team and I sincerely hope other teams will follow the path shown by WRT and Audi."
Gerhard Berger, Chairman ITR: "WRT did a tremendous job in their first season in DTM. But, to be perfectly honest, that wasn't a surprise to me. Team principal Vincent Vosse and sporting director Thierry Tassin have already shown in GT racing that WRT is a top-level racing team. They've chosen two young, promising and talented drivers – Pietro and Jonathan – who have given the Audi works drivers a hard time from time to time. No doubt the strong 2019 Audi RS 5 DTM helped, too. I congratulate Vincent and his team for what they have achieved in their first DTM year."

DTM – Round 9
Hockenheimring, Germany, 4-6 0ctober 2019
Race 1 Result
1. René Rast (Audi) 38 laps
2. Marco Wittmann (BMW) + 1s693
3. Mike Rockenfeller (Audi) +10s697
4. Robin Frijns (Audi) +17s795
5. Loïc Duval (Audi) +24s224
14. Jonathan Aberdein (Audi) +46s931
15. Pietro Fittipaldi (Audi) +16s859
Race 2 Result
1. Nico Müller (Audi) 27 laps
2. Mike Rockenfeller (Audi) + 3s825
3. René Rast (Audi) + 8s403
4. Timo Glock (BMW) +11s849
5. Jamie Green (Audi) +13s094
15. Pietro Fittipaldi (Audi) +1m30s051
DNF Jonathan Aberdein (Audi) 14 laps (mechanical)
Photo: Ale Barros

1 hour ago
RT @GTWorldChEu: It's practice day at Misano. FP1 gets underway at 13.10, followed by FP2 at 18.35. We'll have live timing for both, while…