GOOD OUTINGS RESULT IN MORE POINTS IN BOTH BLANCPAIN GT SERIES AND TCR EUROPE
GOOD OUTINGS RESULT IN MORE POINTS IN BOTH BLANCPAIN GT SERIES AND TCR EUROPE
15/07/2019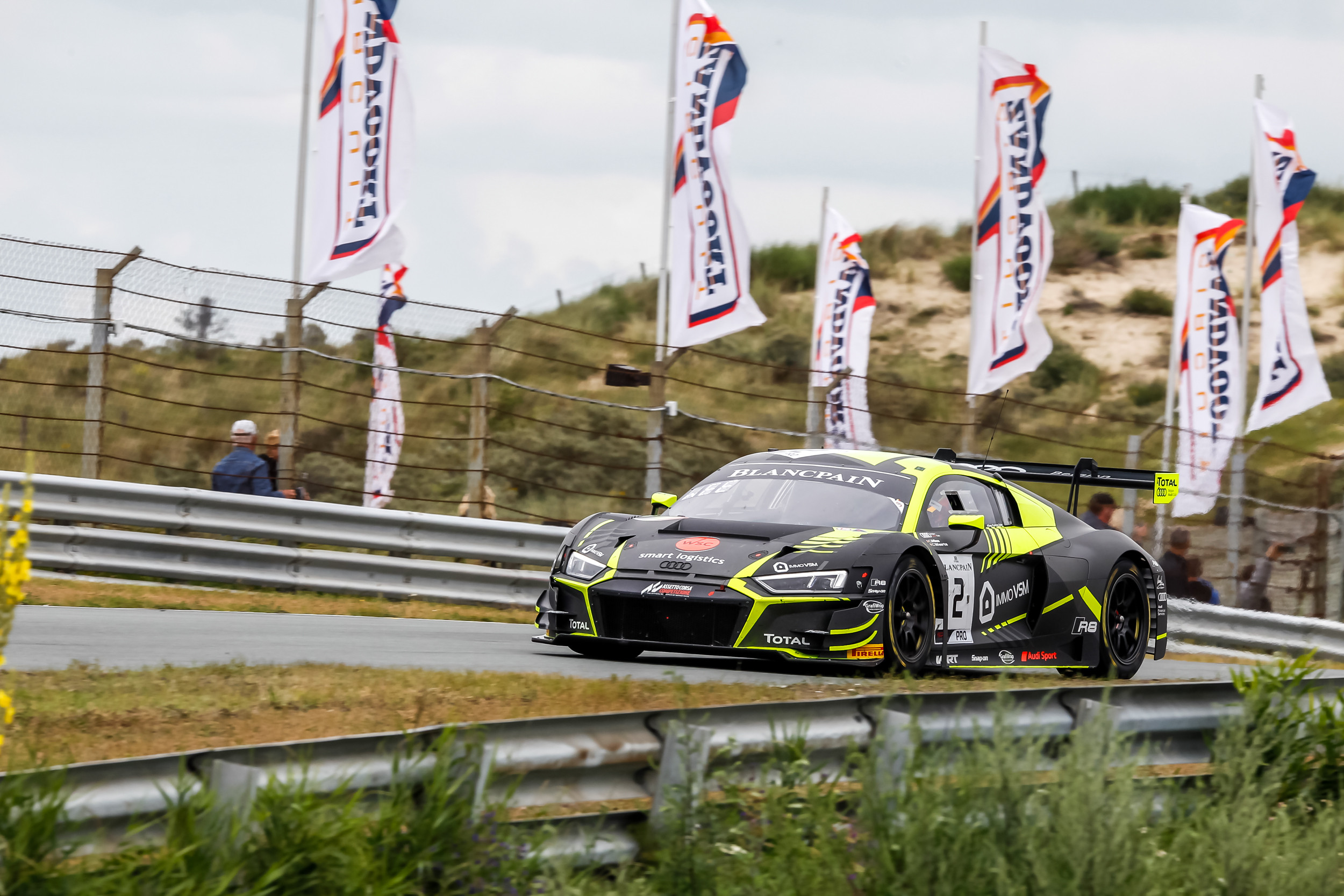 It was a positive weekend for Team WRT, in action on two fronts this weekend. In the Blancpain GT Series, at Zandvoort for the third round of the GT World Challenge Europe, Dries Vanthoor and Ezequiel Pérez-Companc, back from the injury he suffered few weeks ago, took a podium finish (3rd) in Race 2, to which the Belgian Audi Club Team WRT could add another two top-5 finishes and two Silver Cup podiums.
In the TCR Europe, Max Potty and Santiago Urrutia scored more points in a weekend at the Red Bull Ring that was not easy at all because of high compensation weight on their cars and difficult track conditions that provoked many incidents.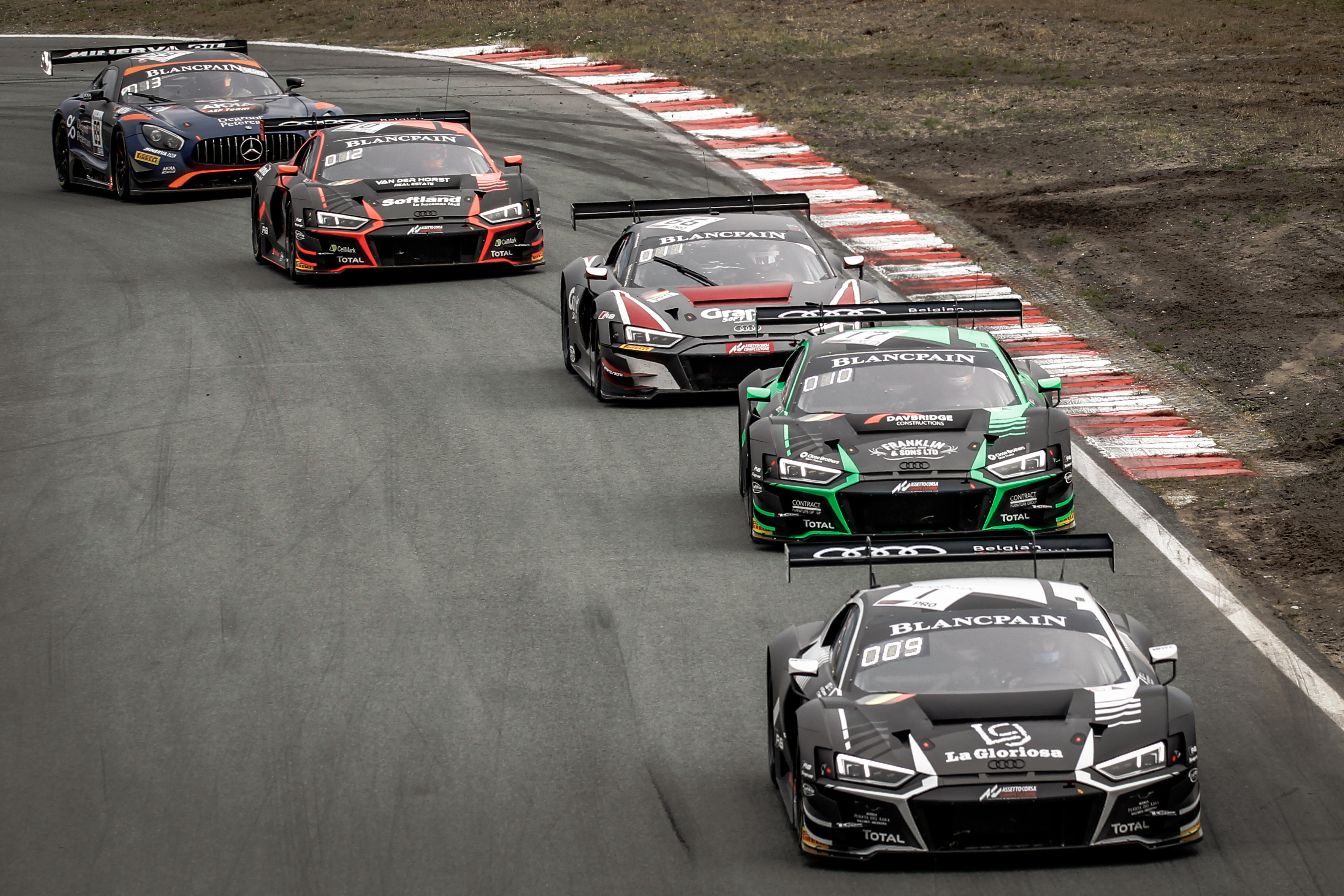 Blancpain GT World Challenge Europe
The Audi R8 LMS of the Belgian squad proved competitive in free practice, with car #1 topping the first session ahead of car #10 and with #2 in 7th, but had to concede some positions going through the weekend. The two qualifying sessions on Saturday morning were characterized by weather conditions changing from a damp to a dry track. These circumstances seemed to favor the most experienced drivers. Ezequiel Pérez-Companc qualified 10th for Race 1, with Tom Gamble and Rik Breukers in P12 and P13, respectively, and Charles Weerts 18th.
Race 1 saw a contact in lap 1 between Gamble and Winkelhock, which cost a drive-through to car #17 that was running in an excellent tenth position, right behind Pérez-Companc. After the safety-car, Pérez-Companc kept P9, with Breukers 11st and Weerts 16th. They held those positions until the pit-stop, which was a very early one for Pérez-Companc and Breukers, while Gamble stopped last of the field. After all driver changes, Vanthoor had climber up to fifth, with Tunjo in 11st, Mies 14th and Davies 20th. On the narrow Dutch track, there were not many possibilities to overtake, although Vanthoor re-connected to the group fighting for second. Things wouldn't change much, with Vanthoor finishing 5th and Tunjo 11th (and third in the Silver Cup), while Mies recovered to finish 13th and Davies did the same, taking a final P17.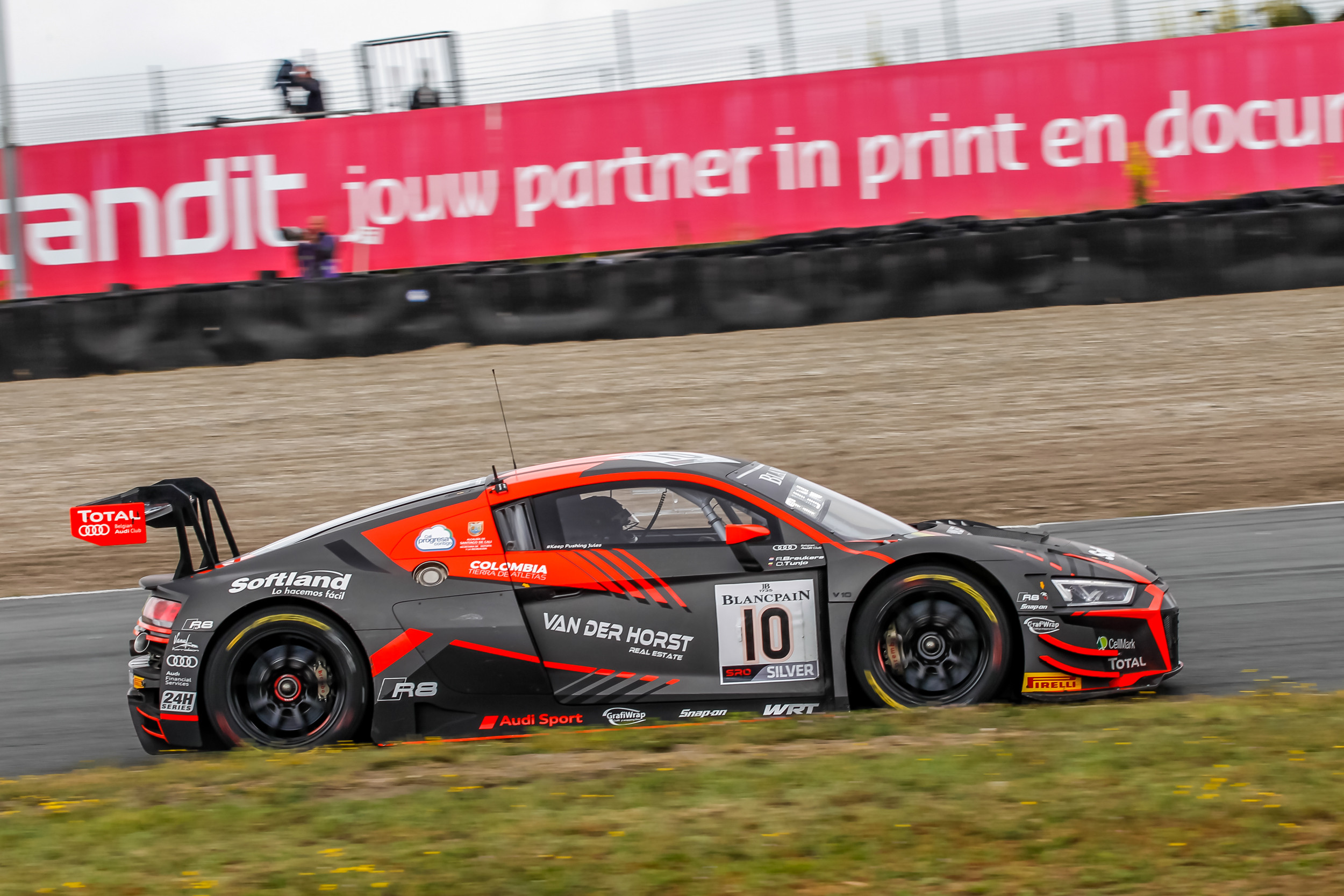 For Race 2, Vanthoor was starting from first row in P2, with Mies in P10, Tunjo 17th and Davies 20th. The race was pretty uneventful, with Vanthoor keeping his position until the pit stop. Unfortunately, the restart yielded a loss of crucial seconds given traffic in the pits, which meant that Pérez-Companc retook the track in third, a position he kept until the end and granted podium. Mies-Weerts were able to gain five positions to finish excellent 5th, while car #17 with Davies and Tom Gamble also climbed well through the field to take the third spot on the silver Cup podium and 11st overall. Unluckily, local star Rik Breukers, on car #10, was involved in an incident five laps from the end, having to retire when he was as well on the Silver Cup podium.
Vincent Vosse (Team Principal): "All in all, it was a positive weekend, with a podium finish, although not everything was perfect. For once, we lost a position in a pit stop, and then, we had the race incident with car #10 in Race 2. But not a bad weekend, now let's focus on the Total 24 Hours of Spa!"
Dries Vanthoor: "It is very strange, because on Friday and Saturday we had a good pace, but on Sunday we were not quick enough, and unfortunately, we lost one place in the pit stop. Still, we could salvage the podium, but we need to understand what happened and solve it."
Ezequiel Pérez-Companc: "It's good to come back and get a podium. Moreover, I felt perfectly throughout the weekend, no pain at all, and I want to thank my family and friends for the support and the CINER rehab center in Buenos Aires where they did a great job."
Charles Weerts: "It is not the weekend we aimed at but at least in Race 2, things worked out properly and we could have a P5, which is a good result. It's a pity we had to struggle in qualifying and Race 1, but eventually on Saturday evening we found and solved part of the problem."
Oscar Tunjo: "I have mixed feelings: it was good to take 3rd in the Silver Cup in Race 1, but today unfortunately, it is another DNF, as Rik got hit, and that makes things a little bit difficult now in the Silver Cup standings."
Shae Davies: "Third today in Silver Cup after 5th yesterday: it is not a bad weekend, the car felt really good and Tom made a terrific stint today. We are grateful to WRT and the crews for the great work and the support."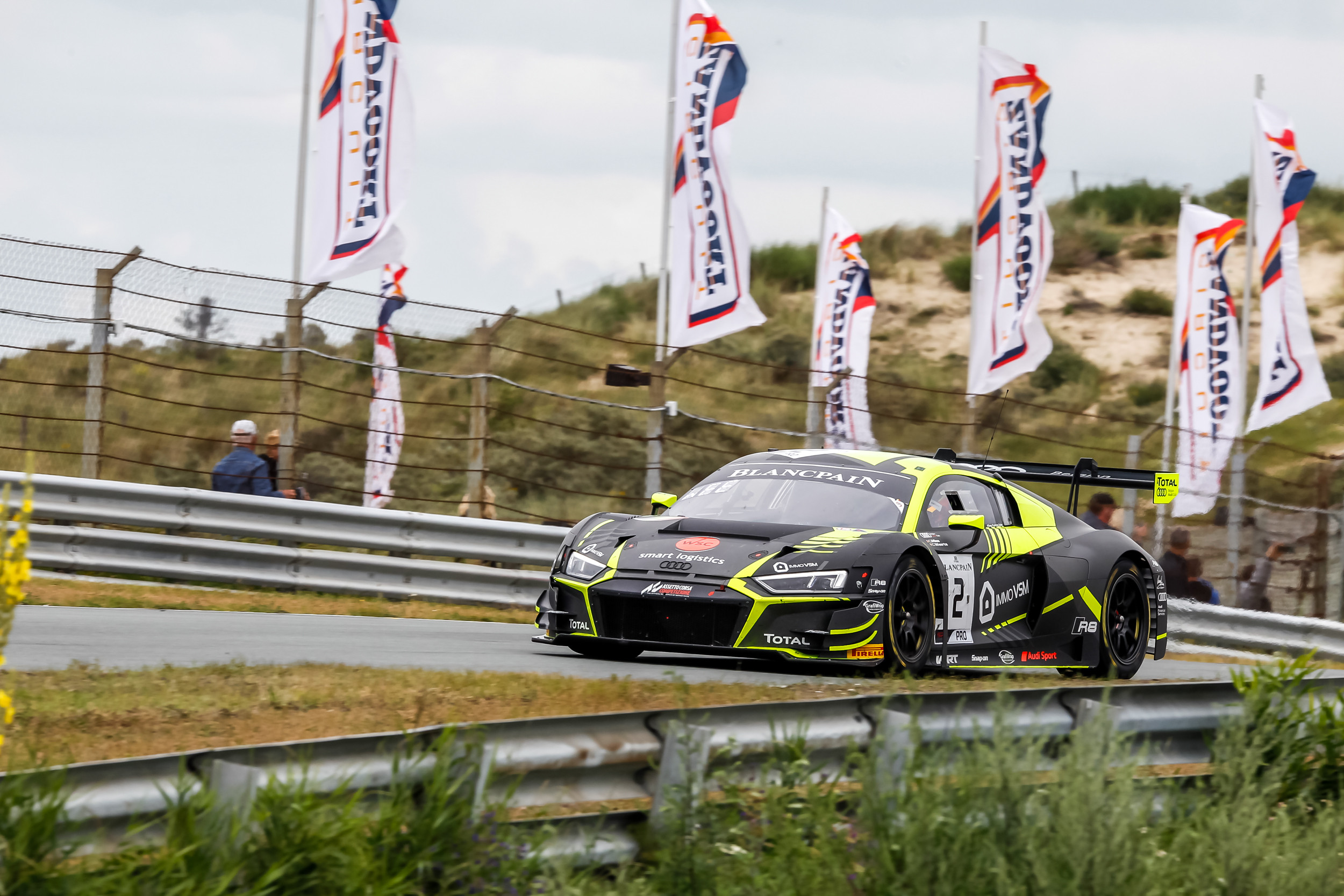 TCR Europe
The weekend started with contrasting indications, as the Golf GTI seemed to suffer less from the heavy compensation weight than the Audi RS 3 LMS, with Max Potty making the top-10 in both free practice sessions (he was 4th in the first one) and Santi Urrutia taking P11 in free practice 2 as best result.
In qualifying, Potty took 6th in Q1, repeating the same rank in Q2, while Urrutia remained at the edge of Q2 with his 13rd time.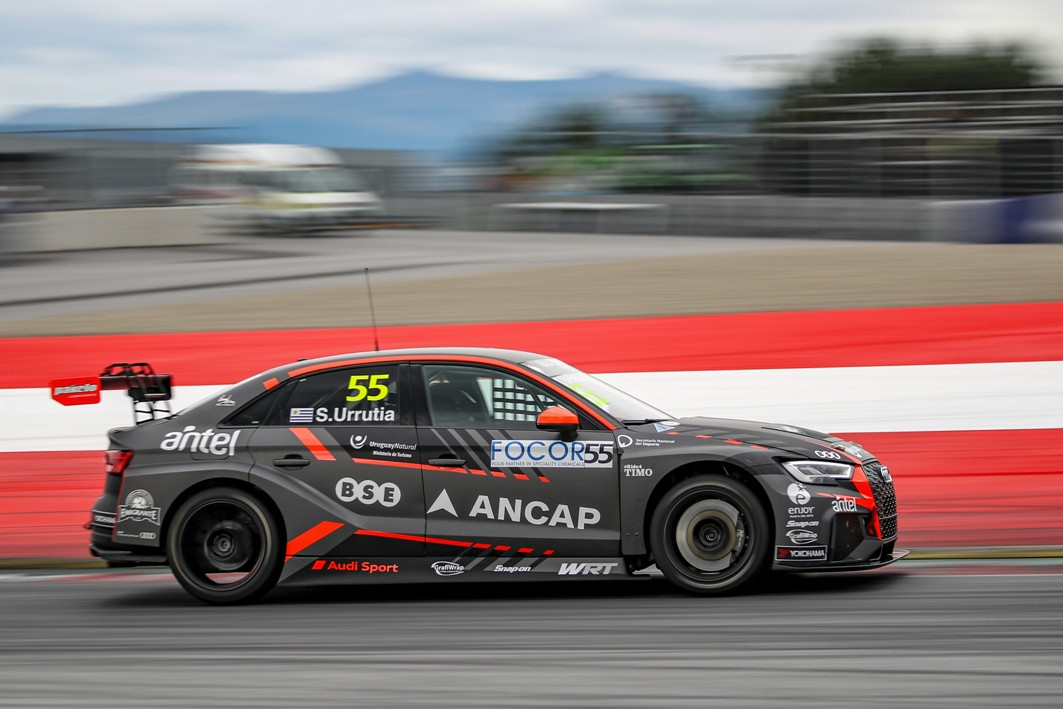 Race 1 would bring more frustration to the Uruguayan (who was starting five positions aback due to a penalty carried over from Spa), despite a good start and initial laps, where he recovered four positions. In lap 3, though, he was hit from behind while cornering and became an innocent victim in a collective accident that took several cars out of the race and prompted a long safety-car period. Potty, on his side, kept his initial 6th position until the safety-car but after re-start, had difficulty keeping at bay faster cars behind him, crossing the line eighth.
Race 2, with changing weather conditions and on a track at times very slippery, saw quite an
early safety-car period, while Potty was 7th and Urrutia 13rd. In the hectic phases after restart, with a lot of contacts and the track very damp, the two Team WRT drivers lost some positions, getting out of the top-10, but both had a terrific recovery in the final laps, fighting hard to conquer 7th (Urrutia) and 8th (Potty).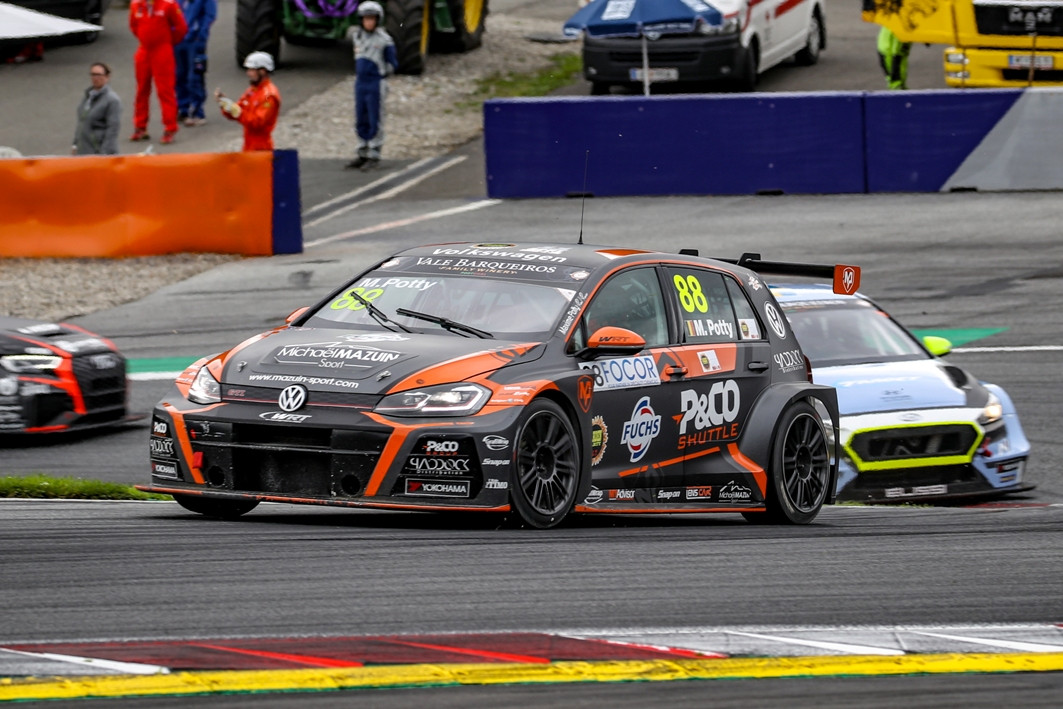 Santiago Urrutia: "It was a pity not to find a clear lap in Qualifying, as this conditioned the rest of the weekend. When you start aback, you have more chances to get involved in incidents, as it happened in Race 1. I'm impressed of how much contacts there were this weekend ! In Race 2, under the circumstances and given the high compensation weight, it went better and we had good pace towards the end, scoring some points."
Max Potty: "We could have had a better weekend and were expecting more after free practice, but in races we felt more the impact of the extra kilos, especially on brakes. We lacked a little bit of luck and we did a few mistakes, like in Race 2 when I went wide in one corner and lost a few positions. Still, on a weekend like this, to stay on track and score some points is not a bad result."
Blancpain GT World Challenge Europe – Round 3
Zandvoort, Netherlands, 12-14 July 2019
Race 1 results:
Marciello-Abril (Mercedes AMG) 35 laps
Bortolotti-Engelhart (Lambo Huracan) + 8s643
Caldarelli-Mapelli (Lambo Huracan) + 9s061
Stolz-Engel (Mercedes AMG) + 9s420
Vanthoor-Pérez Companc (Audi R8 LMS) + 9s931
11. Breukers-Tunjo (Audi R8 LMS) +35s986
13. Weerts-Mies (Audi R8 LMS) +37s271
17. Davies-Gamble (Audi R8 LMS) +1m01s460


Race 2 results:
1. Gachet-Haase (Audi R8 LMS) 35 laps
2. Bortolotti-Engelhart (Lambo Huracan) + 9s912
3. Vanthoor-Pérez Companc (Audi R8 LMS) +18s531
4. Stolz-Engel (Mercedes AMG) +18s811
5. Weerts-Mies (Audi R8 LMS) +20s725
11. Davies-Gamble (Audi R8 LMS) +42s310
DNF Breukers-Tunjo (Audi R8 LMS) 30 laps
TCR Europe - Round 4
Red Bull Ring, Austria, 12-14 July 2019
Race 1 Result
1. Josh Files (Hyundai i30N) 13 laps
2. Luca Filippi (Hyundai i30N) + 1s187
3. Dan Lloyd (Honda Civic) + 4s664
4. Nelson Panciatici (Hyundai i30N) + 5s549
5. Luca Engstler (Hyundai i30N) + 5s768
8. Max Potty (VW Golf GTI) + 6s122
DNF Santiago Urrutia (Audi RS 3 LMS) 2 laps (contact)
Race 2 Result
1. Luca Engstler (Hyundai i30N) 13 laps
2. Josh Files (Hyundai i30N) + 1s205
3. Alex Morgan (Cupra) + 2s933
4. Nelson Panciatici (Hyundai i30N) + 3s151
5. Gianni Morbidelli (VW Golf GTI) + 4s449
7. Santiago Urrutia (Audi RS 3 LMS) + 4s926

8. Maxime Potty (VW Golf GTi) + 5s33s195
PHOTO: Patrick Hecq Photography, TCR EUROPE

5 months ago
@Fhabsburg62 @GTWorldChEu @ValeYellow46 @augustofarfus @weerts_charles @SheldonvdLinde @vanthoordries1… https://t.co/Alo6nzivvx